Podcasting's advertising problem has been solved. The company that has provided the solution hasn't arrived in America yet—but it's visiting.
Several major podcasters recently told The Observer that they are interested in a more sophisticated system that would enable their shows to target ads to listeners, rather than sending one ad to every single one. Acast, which started in April 2014, has solved that problem, but it's in Sweden.
Acast has built a podcast hosting platform that can place targeted ads on a podcast no matter how a user consumes it. "Acast can target dynamic advertising based on location, time, and any personal data we have, on any listening device," Måns Ulvestam, the founder and CEO, wrote in an email to The Observer. "So, if McDonalds want to advertise at lunch-time in New York, we can sell that same slot, on the same RSS-feed, to Burger King in LA when it is noon there."
Mr. Ulvestam pitched the service at an event for Nordic companies at the Northside Innovation Festival in Williamsburg, Brooklyn, Thursday. Mr. Ulvestam said that podcast listenership grew 36% in the United States over the last year and that 15% of people in the United States, the United Kingdom and United States have listened to podcasts. That squares with numbers from Pew.
When we spoke to Brendan McDonald, the producer behind WTF with Marc Maron, he told us that the lion's share of their American listeners still download podcasts and the rest stream them. In Europe, he said, it's just the opposite—because Europe has better Internet infrastructure, both in broadband and mobile. Mr. Ulvestam confirmed this in a conversation with The Observer following his pitch, saying that his hosting platform can target ads either way.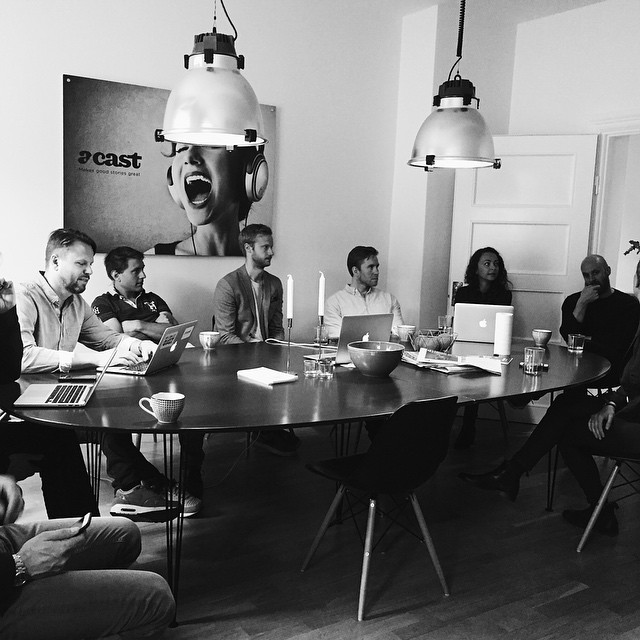 Once Acast comes to the US, podcasters will be able to target listeners based on location and other data, change ads on their back catalog, add images and links to ads over streaming services. For podcasters that want to do it, Acast will take over the business side for shows (much like services like Google Ads do for bloggers and websites). It can automate placing ads, change them out and target them based on gathered data, so that podcasters never have to close sales, thereby increasing the separation because advertising and editorial.
Acast discussed podcasters' search and discovery problem via email. Mr. Ulvestam wrote, "This problem is also being solved by us. We have it working but it takes a lot of computing power."