Summer by the beach (or on a rooftop deck) is prime time for tucking into some quality reading. We've compiled the best new books of the summer, from humorous novels and breezy romances to a moving memoir—now all you need is some time allotted for a post-novel nap.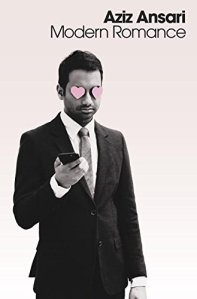 Modern Romance by Aziz Ansari
Penguin Press
Comedian Aziz Anzari goes on a journey into the state of modern dating and love. A sociological research project, Modern Romance will get readers to laugh out loud, while learning some useful information, such as how to snap the best profile picture for dating sites (including insight into why you need to go spelunking with a puppy) and how to deal with the understandably maddening "hey" text.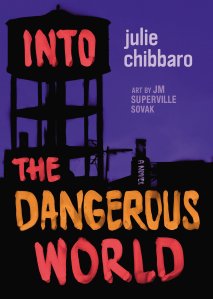 Into the Dangerous World by Julie Chibbaro
Viking
Release date: 8/18
Protagonist Ror is a young aspiring artist living on a Staten Island commune—until one day the commune is burned down and she moves to Manhattan, where she falls in love with the leader of a street art gang. For those anxious to see the next season of the Netflix series Unbreakable Kimmy Schmidt, this similar brainwashed-and-clueless-girl-meets-New-York plot line will tide you over in the meantime. The mixed format of the book, which includes Ror's drawings every few pages, adds to the novel's intrigue.
Go Set a Watchman by Harper Lee
Harper Collins
Release date: 7/14
Harper Lee's sequel to To Kill a Mockingbird, has been generating some major buzz—Lee's lawyer found the only existing manuscript to a novel that most people didn't even know existed. The terms of its publication have also been raising eyebrows, because it suspiciously coincides with the death of Harper's sister and caretaker, Alice Lee. But despite mysterious circumstances of its publication, Go Set a Watchman is a must-read for those who want to know what happened to Scout Finch.
Barbarian Days: A Surfing Life by William Finnegan
Penguin
Release date: 7/21
Finnegan, a long-time staff writer at The New Yorker, pays tribute to the ancient art of surfing and the role that it has played in his life. The search to find the perfect wave led him across the globe with lengthy stops in Asia, Australia, and Africa, where the worldly experiences he observed inspired him to become a journalist. With a compelling storyline and masterful prose, Finnegan's beautiful memoir is sure to resonate.
Adeline: A Novel of Virginia Woolf by Norah Vincent
Houghton Mifflin Harcourt
Adeline imagines Virginia Woolf's life, beginning with the day she devises the plot of To the Lighthouse. Vincent's second novel hasn't received much buzz, but its unique take on the life of a legendary writer makes it a book that would seriously interest the literary set.
China Rich Girlfriend Kevin Kwan
Doubleday
Kwan has built on the success of his 2013 novel Crazy Rich Asians, which focuses on the billionaires of Singapore. This time, he delves into the struggles of an outsider to thrust into the moneyed elite of Shanghai, who humorously hires a personal consultant to help her fit in. Kwan offers an original take on the chick-lit novel, with familiar themes set in a moneyed Chinese background that's located thousands of miles from New York.
Eight Hundred Grapes by Laura Dave
Simon and Schuster
Georgia seems to have a perfect life until she discovers a secret about her fiancé and her wedding is called off. Soon after she sees her own family unwinding at the same Sonoma vineyard where she grew up. Eight Hundred Grapes (a reference to the supposed number of grapes needed to make a bottle of wine) is an easy summer romance novel, fitting for devouring over an afternoon in the sun.
God Help the Child by Toni Morrison
Knopf
God Help the Child focuses on the life of a girl named Bride, who is rejected by her two light-skinned African-American parents for her dark complexion. Morrison is a renowned author who has won both Pulitzer and Nobel prizes for her work with themes including motherhood, child abuse and race, but she distinguishes God Help the Child story from her other novels by setting it in the present.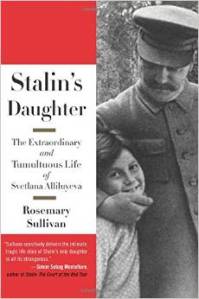 Stalin's Daughter by Rosemary Sullivan
Harper
Joseph Stalin's daughter, Svetlana Alliluyeva, led a fascinating life, beginning with a pampered childhood in a Moscow palace. Over time, she was exposed to the reality of her father's rule and created an international scandal when she defected to the United States in 1967, leaving behind her children and adopting a new identity. Her latest biography is lengthy, but is still a thrilling read without being converted into the historical fiction genre.
Sick in the Head by Judd Appatow
Random House
Screenwriter Judd Appatow has conducted interviews with some of the greatest comedians of our time, starting at the age of 15, when he scored an interview with Jerry Seinfeld by pretending his school radio station was a real Staten Island station. His book features a tremendous compilation of interviews with figures such as Jon Stewart, Jay Leno and Amy Schumer.