Call it a crisis in masculinity or an ironic nod towards to a time when beards were as much a flag of virility as driving a lid-down Mustang or having your arms around two mini-skirted women at the same time. Either way, beards and facial stubble are now omnipresent on the faces, chins and necks of not just hipsters, but boardroom thirty-somethings and even medical doctors. Beards are seemingly as inevitable as the growth of barnacles on a macho ship's hull. And just like barnacles with their sweeping feather-like hunt for microscopic foodstuffs – beards have a worrying tendency to attract much more than the envy of pimple-chinned youths and the lustful gaze of cave-women. Beards lure dirt, bacteria and the crumbs from this morning's croissant as efficiently as static electricity lifts your hair. In short, beards are worryingly dirt-prone.
This is what is really happening on those fashionable hairy chins according to Carol Walker, a consultant technologist from the Birmingham Trichology Centre in England. The tendency to pick up dirt in a beard or even facial stubble is due to the coarseness and kinkiness of the hair, which has a bulkier structure to hair on the head. Added to this, the tile-like cuticles on the surface of each hair shaft act like a sort of Velcro, attracting even more grime. Such dirt-hungry hair can lead to skin infections as well as the anti-social tendency of passing germs onto others according to Walker. Its time then bearded men, to significantly up your grooming routine or go under the chop.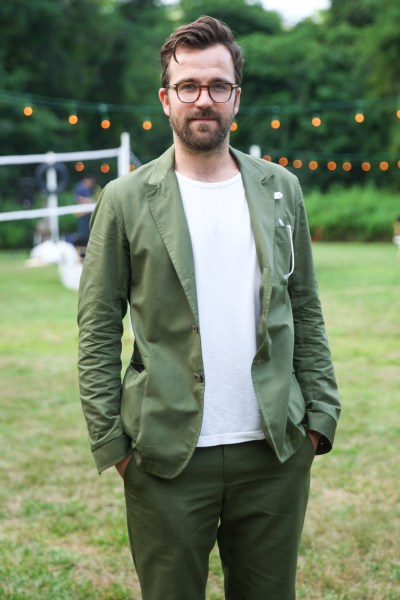 Yet, so attached are many men to their furry facial friend that they're willing to add an extra cleansing routine to minimise the risk of unsavoury beard hygiene. "I use a facial wash twice, both morning and evening to keep my beard clean," says Mr Porter's US editor, Dan Rookwood, a man who has been sporting a luxurious beard for almost four years. "Then once I've dried my face I always apply a moisturizer. And there are a number of different beard oils on the market these days to help keep the barb soft and in good condition."
 "There is a ritualistic aspect to the beard. Many men love looking after their beards," says founder of Murdock barbershops, Brendan Murdock. "It's almost like a pet. It belongs to them and they have have a slightly less logical approach to their beard than to their hair. It's no surprise to me that our biggest selling product is our beard moisturizer which generates almost 20 percent of our retail sales." Murdock suggests shampooing and conditioning a full beard at least twice a week so it stays glossy and well-kept.
According to Murdock the latest trend is for the beard to be a tamed, neater beast than those sported by the full-bearded hipsters of recent vintage. "Trimming around the jawline, using clippers to blend the sides of the beard to your hair is the neatest option," he advises. This is a trend Mr. Rookwood is channelling right now. "Once a week I will use a beard trimmer to keep it neat and even," he says. "I tend to do a grade 7 on the face, blending gradually to a grade 5 under the chin (to take some of the weight out here), fading to a grade 3 and then grade 1 as I blend it into the neckline."
Once thoroughly cleaned, it is important to moisturize a beard as well as the skin underneath, according to experts. Beards often get itchy in summer so even though the wearer craves a fresh, dry feeling, moisturizer is necessary to keep skin smooth and stop dirt sticking. Those with curly hair you run the risk of hairs growing back into skin causing soreness and breakouts. Beard oils apparently make the most effective moisturizers, particularly those made with almond oil, known for its beard-softening qualities.
After all, perhaps this panic about beards carrying germs and grime is all a bit of a storm in a shaving bowl. "They say bowls of nuts at a bar carry more germs than a toilet seat, so it's probably not something to really worry too much about," says Marcus Jaye, mens fashion and grooming blogger who is known as the Chic Geek and is currently sporting a 1970s-inspired stubble and moustache combination. "I use an anti-bacterial face wash to make sure my facial hair is clean and then I use a regular moisturiser to keep everything smooth," he adds.
And another reason to keep your beard for a while longer is positively esoteric. "A beard retains scent for much longer than a clean-shaven face," says Mr. Rookwood. "This is why I apply some fragrance to mine, I can smell it throughout the day – as can people I encounter. I have a number of different fragrances on the go at any one time but right now my favorite is one called Sunday Cologne from Byredo." All of a sudden those germs seem far away indeed.