The Bachelorette is so good, it's frustrating that we have to cap it off at a measly two hours per week. That's why each Tuesday, we'll be having a Bachelorette Morning-After Rose Ceremony to celebrate the people, places and moments that really made the previous night's episode shine.
A thousand tearful roses to the complete and total destruction not just of Clint—he of  enormous, pulsating neck-boil fame—but of everyone's favorite couple in Bachelorette history: Clint and J.J.
As per usual, the aforementioned complete and total destruction happened in phases: Clint confirming he's there for the right reasons by talking, mainly, about his undying love for J.J.; Clint being subsequently publicly shamed by the object of his undying love, J.J.; Clint screaming passionately at, J.J., reminding him that "I told you shit I haven't told people in a long time."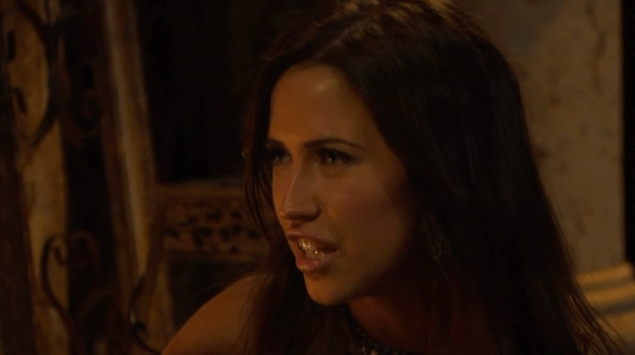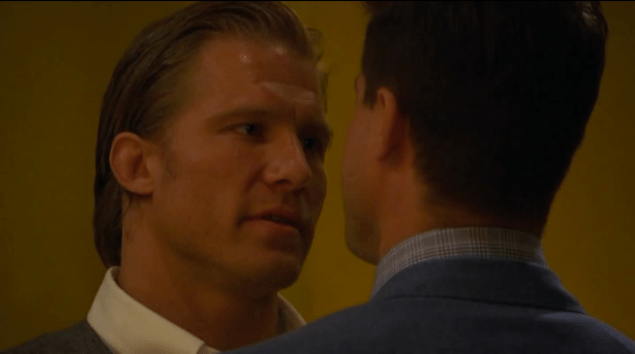 A thousand roses to anyone with intel on what "shit" Clint told J.J. that he "hasn't told people in a long time." Extra roses will be awarded should said "shit" pertain to the neck boil's origin story.
A rose to Ben Z., who is totes drinking the ABC Kool-Aid.
"New York is definitely a place I could see myself falling in love," he says, practically brimming over with excitement about the prospect of staying in the ninth circle of hell Times Square. Just out of curiosity, are there places Ben Z. absolutely couldn't see himself falling in love? "We're going to New Hampshire? No. No. I could absolutely never see myself falling in love in New Hampshire."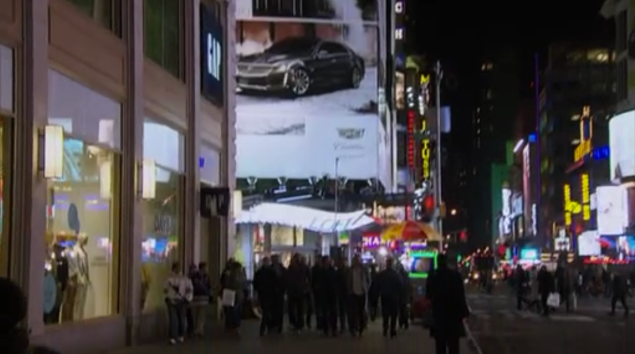 A rose to the single whitest thing that has ever happened on television, or perhaps in the history of humankind: a group of Bachelorette contestants pretending they've heard of Doug E. Fresh before this group date (sry investment bankers, u fool NO ONE), then bopping along to his ~beatz~, and, finally, rap battling each other in khakis and boat shoes.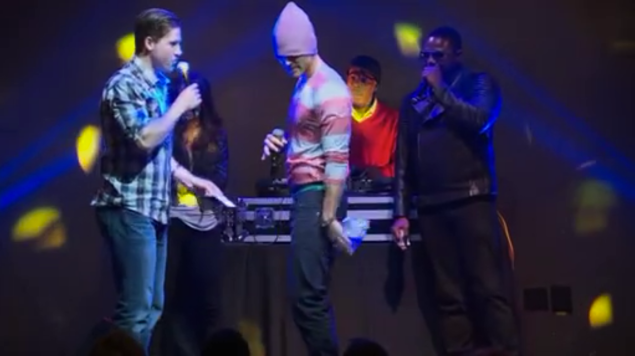 A rose to everyone's favorite creepy ghost of Bachelorette seasons past, Nick "Creepy" Viall, for being FUCKING. CREEPIER. THAN. EVER. and creepily trying to pull a Chris Bukowski and slink his way onto the show.
Apparently Kaitlyn and Creepy Nick have been sexting, like, a lot, and now he wants in on the show. "The idea that you could potentially get engaged and I wouldn't have met you would have…bugged me," he says creepily.
Kaitlyn tells Nick she'll have to think about letting him on the show.
A rose to Jonathan, who, upon learning of Nick's arrival on set, tells Kaitlyn he's "going to have to think about this"—as if he and Kaitlyn have ever actually talked, and as if his opinion matters, like, one iota.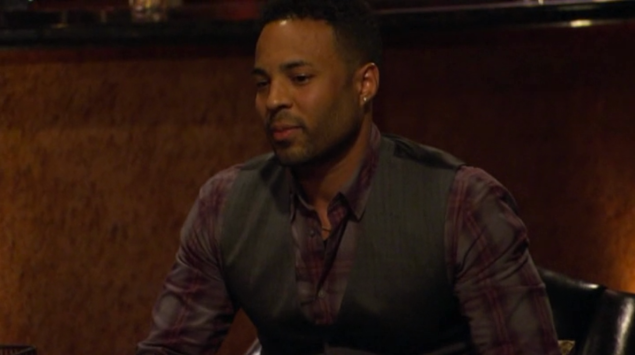 This breaks my heart, but no roses to Ashely S.—A.K.A. Onion Girl—last night's second blast from the past.
Why do I love Onion Girl? Because she's completely, utterly, invisible-zombie-shooting insane. So you can imagine my distress to discover she's not only gainfully employed, but capable of giving Kaitlyn advice like "In relationships you're always going to have time where your lives are not in sync, exactly—it's really important to have another connection." And all this while operating a curling iron! This is not the kind of composed behavior I expect from a future Bachelor in Paradise contestant.
Not fun:
FUNNNNNN: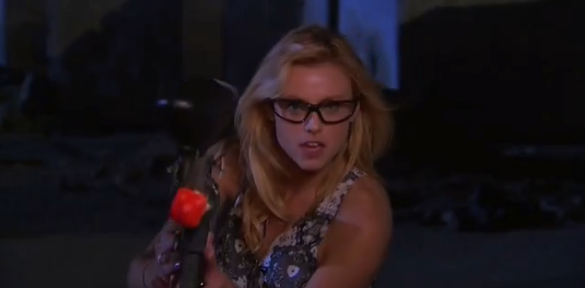 A rose to the number 100, which is how many percents by which this already-amazing season just improved because KAITLYN LETS CREEPY NICK ONTO THE SHOW, Y'ALL.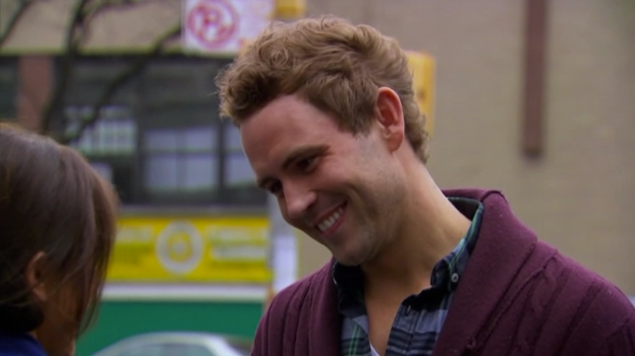 Ok, can we pause to give a bouquet of roses to this season, as a whole, for providing the most cringeworthy crop of man hairstyles in Bachelorette history? I mean, what in the name of God Chris Harrison is going on here?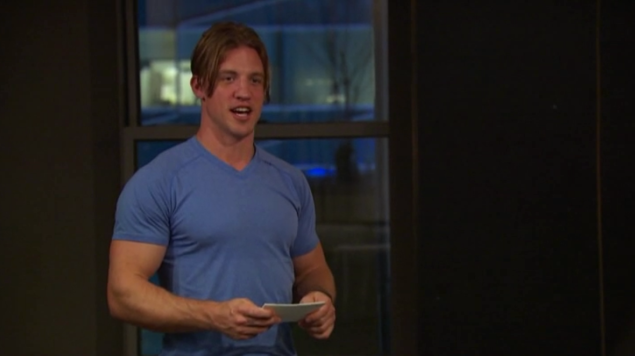 A rose to poor Kaitlyn, who seems anxious and unfocused during her one-on-one date with Scary Jared. She says she's distracted by everything that's happened with Nick, but we all know the truth: She's just terrified as hell at being alone in the Met with Scary Jared, with no one but the Mesopotamian fertility sculptures to hear her scream.
No roses to the actual most terrifying aspect of this date: no, not Scary Jared's HORRIBLE poem, but the fact that he kisses not with his eyes closed, and not with his eyes open, but with his eyes SEMI-CLOSED, A.K.A. "Imma pretend to be lost in the moment BUT JK I'M STILL WATCHING, ALWAYS WATCHING, EVER WATCHING."
Ok, but in all seriousness, Kaitlyn is rull into Jared (or, contrarily, just petrified to find out what happens if she tries to send him home). After dinner and a helicopter ride over New York, Scary Jared gets a rose.
A rose to the director and lead actors of Aladdin, who pretend to deliberate, like, so seriously over the guys' auditions on the group date—as if they're actually going to let any of these doofuses within a 10-foot radius of an on microphone.
Cupcake Chris "aces" the "audition," meaning he and Kaitlyn get to perform a 0.006-second-long scene in that night's show. Backstage, the aforementioned lead actors stick toothpicks into their eyeballs.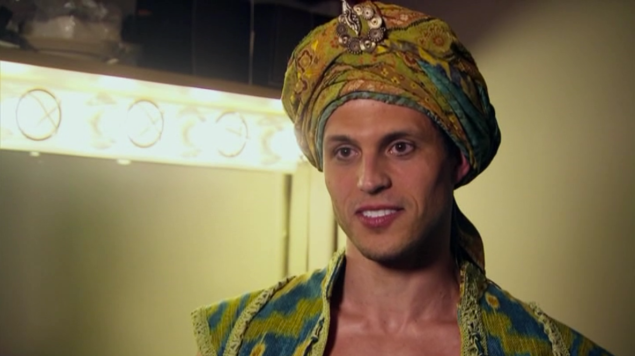 Finally, a rose to Britt and Brady for proving that it's a zillion times easier to fall in love when you're not actually on The Bachelorette. JUST KIDDING ABC, I TOTALLY BELIEVE IN ~*~THE PROCESS~*~.