The Bachelorette is so good, it's frustrating that we have to cap it off at a measly two hours per week. That's why each Tuesday, we'll be having a Bachelorette Morning-After Rose Ceremony to celebrate the people, places and moments that really made the previous night's episode shine.
A rose to Princeton grad Ian, most certainly The Bachelorette's most self-aware contestant of all time.
"They didn't teach movie quotes at Princeton," Ian says as he struts off the set, before tossing his skinny tie over his shoulder and insisting he's "destined to be the next Bachelor." Don't all rush at once, ladies!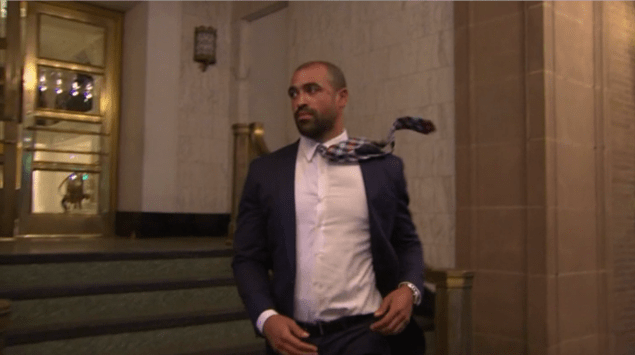 A rose to Chris Harrison, who finally realized he should probably, like, do something this season.
With approximately 0.7 seconds to go before the Rose Ceremony, Chris pulls Kaitlyn aside for a rushed, impromptu #girltalk sesh behind some random wall at the Alamo. "We haven't had much of a chance to talk," he says, marking the greatest number of consecutive words he's strung together this season.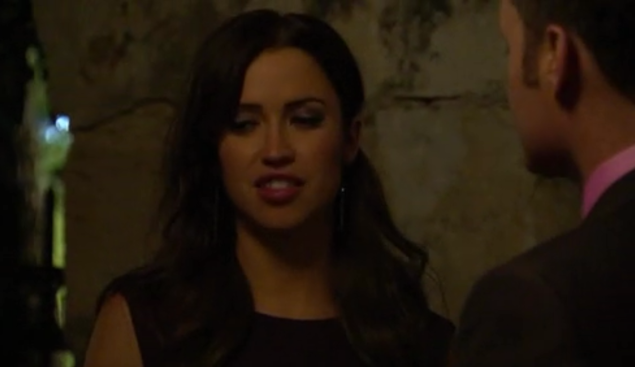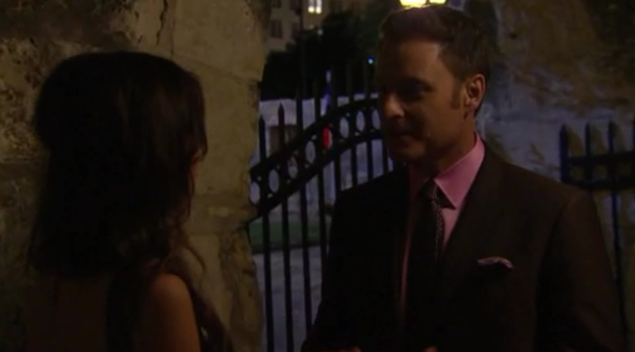 A rose to Tanner, who scores a rose despite never having formally introduced himself to Kailtyn.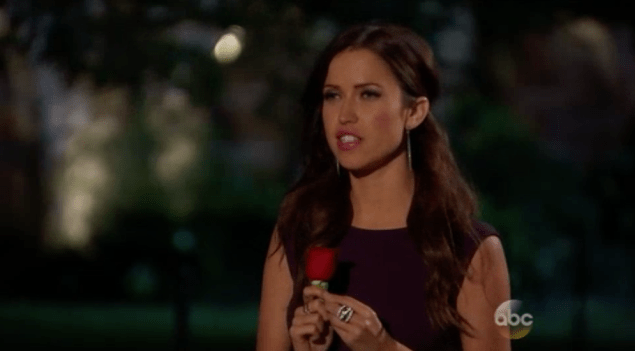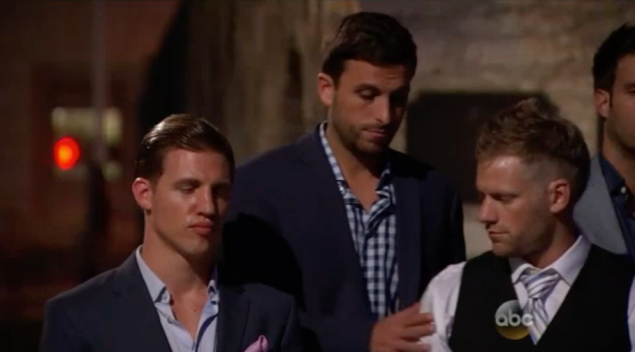 A rose to Josh the Welder, whose hair not only looks like the lovechild of a rooster and a wood-chipper, but who also doesn't get a rose, and then has to listen as everyone cheers about going to Dublin.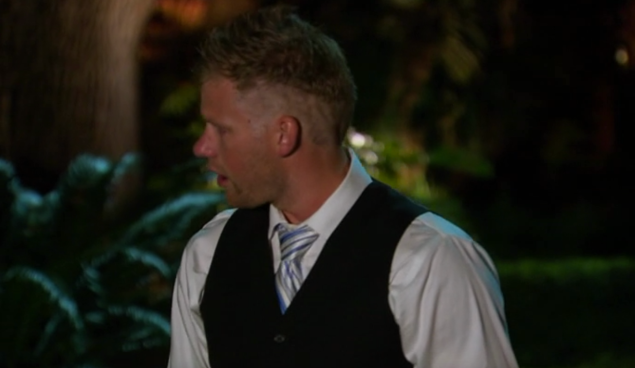 Oh—noted rando Justin, he of the terrible hair and perpetual beside-the-nose zit, also gets the boot. Farewell, Justin, we hardly knew ye.
A rose to my genius theory, if I don't say so myself: that Nick Viall is merely Spencer Pratt taking yet another stab at reality TV stardom.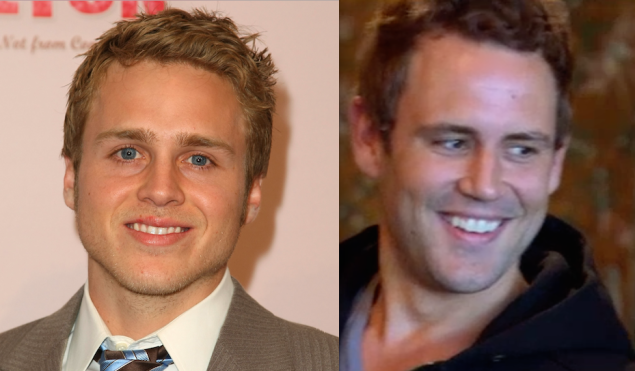 A rose to the scariest aspect of Kaitlyn and Nick's daytime walk around Dublin—nay, not the prevalence of flappy birds, but Nick's weird, flimsy, collar-less leather jacket paired with what appears to be a thermal pajama shirt underneath.
A rose to whatever kinky, Medieval-themed porno inspired Nick's repertoire of dirty talk.
No roses to the creepy weirdness that is this post-coital balcony scene. Is this camera person secretly filming Kaitlyn from the interior of some shrubbery, without her knowing? If so, who on Earth is Kaitlyn talking to as she considers whether Farmer Chris and Britt actually had sex? And if Kaitlyn is, in fact, aware she is being filmed, why did ABC think we'd rather watch this interview from the perspective of a pervert hiding in the bushes under Kaitlyn's balcony?!?!
A rose to all the fun and/or romantic aspects of Irish culture (Golf! Pubs! Castles!) that would have made perfectly fine group date activities, but inexplicably got passed over in favor of HAVING AN IRISH WAKE AND—wait for it— PRETENDING KAITLYN IS DEAD. I can't. I just can't with this date.
A rose to Kaitlyn for giving super thorough consideration to how Ben Z.—whose mother tragically died when he was 14—might respond to said horrible group date activity.
"I definitely meant for this to be a lighthearted thing," Kaitlyn says perplexedly, having just lain in a coffin while the dudes delivered eulogies over her fake-dead body.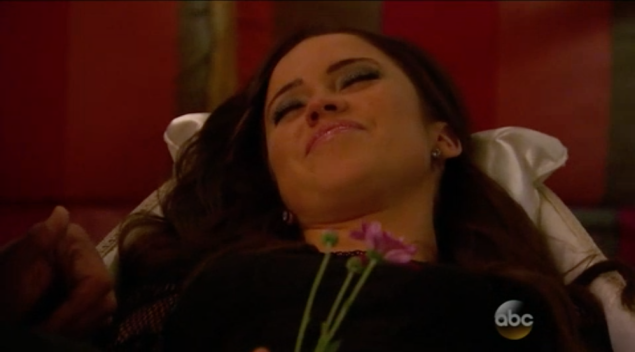 A rose to Tanner, this season's actual most self-aware contestant (sorry Ian).
On any given season of The Bachelor or The Bachelorette, the pool of contestants contains various hangers-on who stay on the show for a long time, despite obviously having no connection with the show's star. They stick around not because they stand a chance at winning, but because they're merely less unappealing than whomever else has been sent home. Like Tasos, on Andi's season. Or Samantha, on Farmer Chris's season, who never once spoke on air.
But none have been as conscious and openly accepting of their hanger-on status as Tanner, he who goes so far as to make his "eulogy" all about how unlikely it is that he's actually still on the show. And who proclaims, after Jared gets the group date rose, "I'm packing my bags real good this time"—and isn't even sad about it. So meta, bro.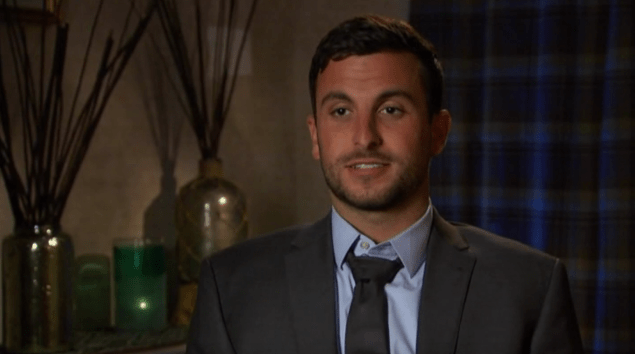 A rose to anyone who was wondering what the good ol' Cranberries were up to these days.
A thousand roses to Nice Guy Shawn, who gets completely and utterly screwed this episode (and not in the same way as Nick, sadly). It starts when Nick returns, grinning like a creepy man-baby in his signature pajama shirt, from his one-on-one date with Kaitlyn: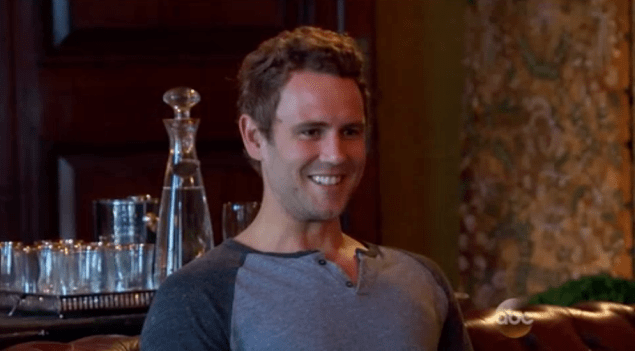 And then later, on the group date, after the dumb-as-hell fake Irish wake…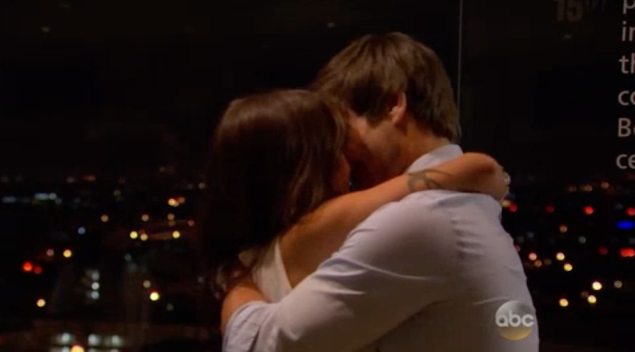 Finally, after Scary Jared (who hasn't shaved for a single date this season, btw) gets the group date rose, Shawn goes rogue and storms off the set, requisite shaky cam in tow. He's really pissed; Kaitlyn, apparently, had privately told him he was "it."
"Then what?" Shawn asks, "We get to the Fantasy Suite and she bangs two other dudes?"
No roses to Kaitlyn, who might have screwed things up irreparably with Shawn. NOBODY PUTS SHAWN IN THE CORNER WHILE THEY GO BANG NICK.
Just kidding—Kaitlyn actually gets a billion roses b/c these season is already 7 trillion times more exciting than watching Andi "Duckface" Dorfman, boringest Bachelorette evaaaa.