Better than prom and way more fun than wedding season, the annual CFDA Awards is where designers can choose their favorite model or celeb to take out for a night on the town. Not only do they dress their attractive plus one, but they often get to pose for pictures on the red carpet with them and then spend hours sitting in an auditorium for the rest of the evening. Exciting, right?
We've rounded up the most stylish duos from the evening, whether they took home an award or not. But stay tuned for further coverage, that spans from cocktail hour to the late night afterparties.
The '70s vibe from these two white outfits is really quite stunning. Factor in two pairs of pointy pumps and some shiny gold pants, and you've got a winning combination on your hands.
Christian Siriano shows that a designer's work is never done. Especially when a white feathered skirt is at hand.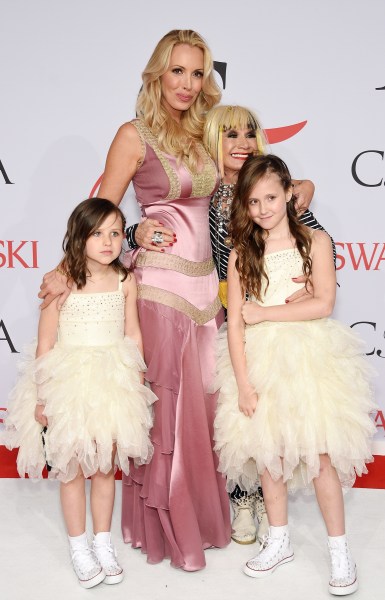 What better way to celebrate a Lifetime Achievement Award than to be surrounded by a gorgeous family? Betsey Johnson is one lucky designer.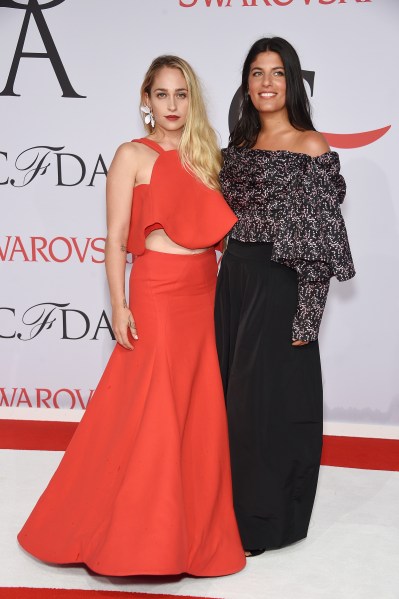 Crop tops are great, but Jemima Kirke proves that voluminous ones from the winner of the Swarovski Award for Womenswear, Rosie Asosulin, are truly incredible.
Okay, so this isn't a designer pairing, but we have to give Kim Kardashian props for wearing a very sheer Proenza Schouler dress just one day after announcing her pregnancy.
These two look like they stepped out of a different era and it's really refreshing. Plus, props to Michael Kors for being able to pull off colored aviator shades.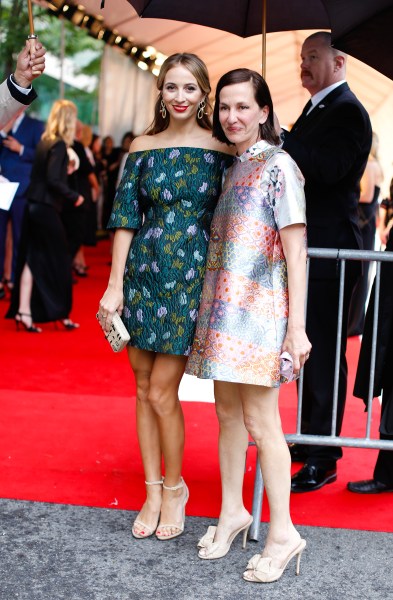 Cynthia Rowley knows how to do whimsical fun, so it makes sense that her short shimmering dress playfully clashes with DJ Harley Viera Newton's.
Diane von Furstenberg's artistic director, Michael Herz, looks like he's having the best time ever. And with Karlie Kloss towering over him, we can understand why.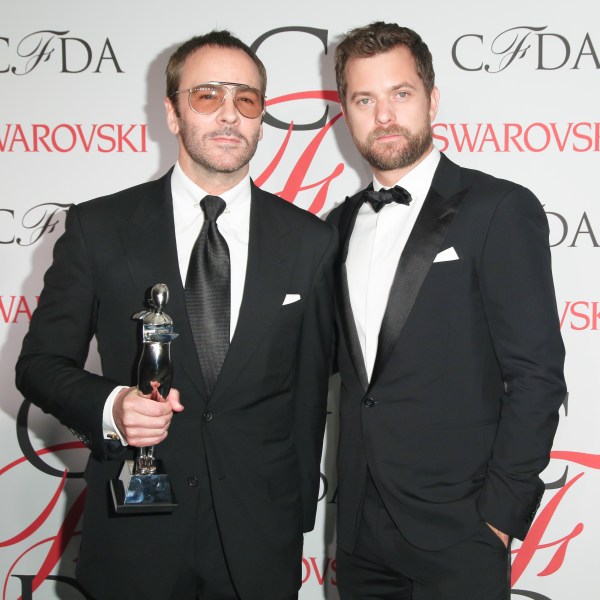 These two totally weren't dates, but they look so dapper next to each other. Also, Joshua Jackson did present Tom Ford with that award for Menswear Designer of the Year.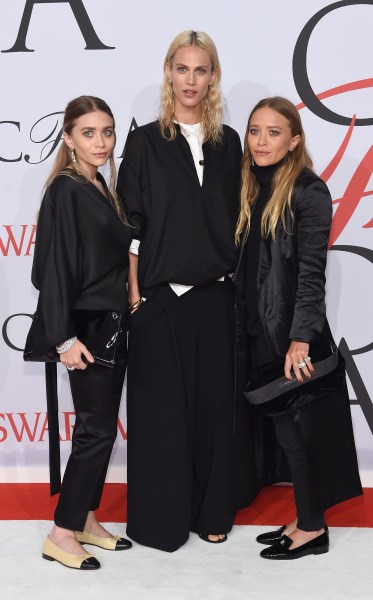 The Olsen twins look extremely laid-back in their all black outfits and comfortable flats, but the winners of the Womenswear Designer of the Year Award were still dripping in diamonds.
These two were definitely the cool kids at the CFDA Awards. It must have something to do with Anna Ewers' creeper boots. Or Alexander Wang's leather shirt.
If anyone can pull off a floral suit, it's Hamish Bowles. Should we expect to see one in next month's Vogue?