This August marks the 10-year anniversary of Hurricane Katrina. In 2005, the massive Category 3 storm system made landfall over Louisiana and resulted in catastrophic damage and loss across the region, especially in New Orleans where the levee system failed and flooded parts of the city. Now, a decade later, the New Orleans Museum of Art (NOMA) is marking the occasion with a moving tribute to the national disaster.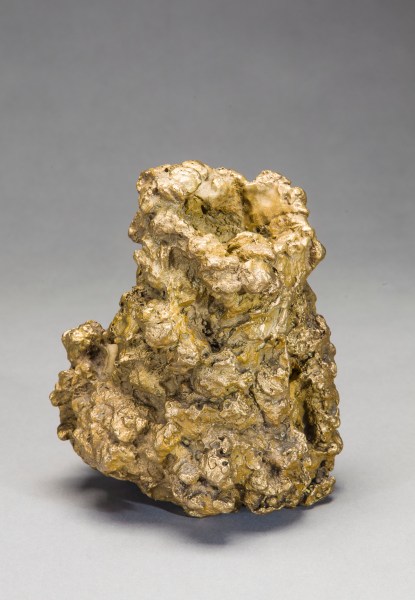 NOMA curator of photographs, prints, and drawings Russell Lord has brought together six artists for the exhibition "Ten Years Gone," open through September 7. Instead of focusing on imagery of a flooded ninth ward, upturned trees, displaced residents, and FEMA's markings on damaged homes, Mr. Lord has purposefully looked outward and beyond the disaster itself to artwork not just about Katrina, but also the events of September 11, 2001, and personal tragedy. He's chosen artists whose work engages broadly with themes of time, memory, loss, and transformation.
"We realized our response should be about art," Mr. Lord told the Observer by phone. "We've done exhibitions of disaster pictures and the immediate aftermath in the past. What we are doing now is a tertiary response. Those images are already part of our history, and there's been enough distance that what tried to think about what we could provide that's new." Artworks in the show range from photography to sculpture and video to works on paper.
New Orleans native Willie Birch has made bronze casts of the temporary structures built by crawfish displaced from flooding that began appearing in his backyard after the storm. The sculptures are preserved artifacts from the disaster, but also signify the ongoing, post-storm ecological struggles of the region. Another New Orleans-based artist, Dawn DeDeaux, who participated in the city's recent Prospect.3 Biennnial, has cast photographs of water within transparent acrylic panels. The series, titled Watermarks, points to the various flood levels that ravaged the city's neighborhoods.
"The show is spread throughout the museum to reflect the site-less nature of a natural disaster. For Katrina, there is no one location it effected—the waterlines can still be seen are everywhere," Mr. Lord said, speaking about the installation of Ms. DeDeaux's work. The quiet and minimalist sculptures are leaned against walls throughout the museum's Great Hall and Templeman Galleries, in some cases right next to objects from the permanent collection.
Isabelle Hayeur's photographs also use the waterline as a central motif to explore the increasing threat many cities face from rising sea levels. "What Katrina was in the extreme is a constant threat for many. In NOLA we live at or below sea level. That threat is the same for New York following Sandy, and any coastal city," Mr. Lord said. Ms. Hayeur has used a waterproof camera to capture underwater views of industrial canals and major waterways in Staten Island, New Jersey, Florida, and New Orleans.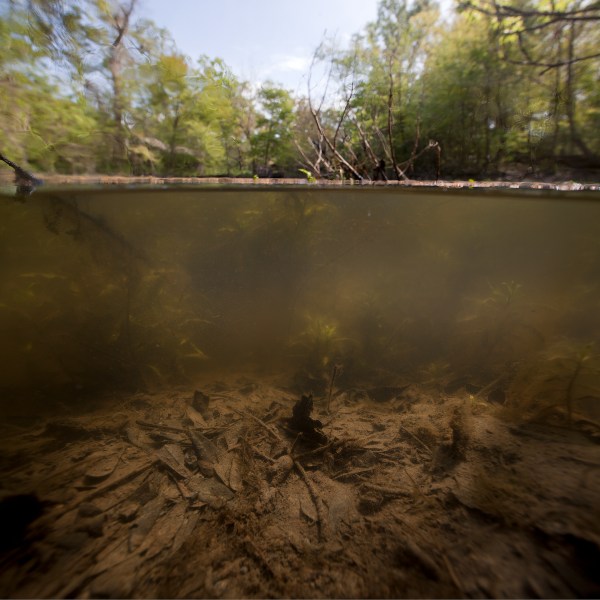 "For some this was a broad disaster, for some it was a personal disaster, it was important to have works that dealt with both…Everything in the show is somewhat ambiguous," said Mr. Lord.
And for that reason, he's chosen to include several artists who aren't making work directly about Katrina, but tackle themes of loss and the passage of time in very personal ways. Nicholas Nixon's photo series The Brown Sisters—which went viral and was auctioned at Sotheby's in April—documents the subtle physical changes experienced by his wife and her three sisters over a duration of nearly 40 years. Canadian artist Spring Hurlbrut's video Airborne (2008) depicts the artist releasing the ashes of her deceased father into the air. And Christopher Saucedo, who splits his time between NOLA and New York, is showing a semi-abstract piece made from tufts of white linen on blue cotton paper that loosely resembles the iconic architecture of the Twin Towers.
Mr. Lord said that additional programming for "Ten Years Gone" is still being finalized, but the museum would like to do a visitor responses poll to the show and a set of broader questions about the future. "An event like this becomes clearer over time, but how much time is enough?" A big question on his mind: What can be accomplished in ten years?