After the contraction of first quarter GDP, many analysts feared that the strong gains we saw in 2014 are beginning to diminish, but what today's numbers show the economy remains resilient and maybe picking up speed as we head into the summer months. Here are five stats you should know from today's numbers:
1) The economy added 280,000 TNF jobs in May and we are averaging 217,000 jobs/month in 2015. While slower than the pace in the first five months of 2014, the pace of job growth remains steady despite the hurdles of weaker global economies, a stronger dollar, and manufactured crises from Congress such as delaying transportation funding and debate over Export-Import Bank authorization.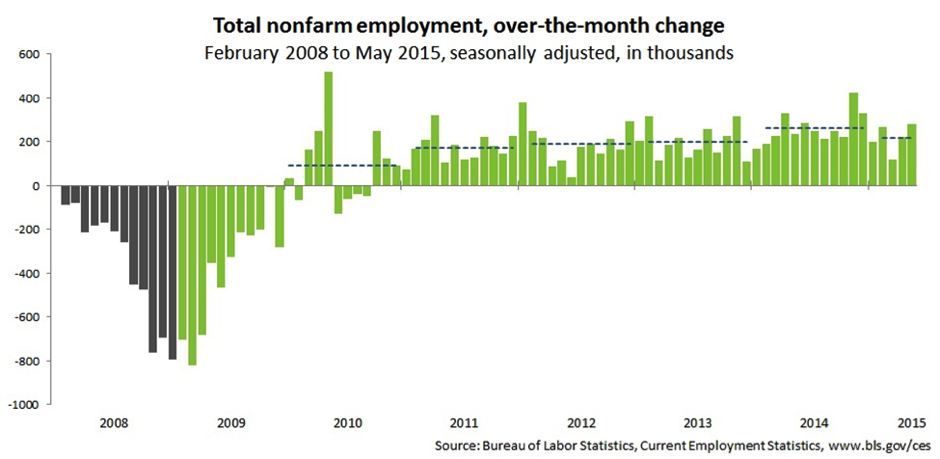 2) The national unemployment rate (U3 for data nerds) ticked up to 5.5% in May for what we like to say are for "good reasons," as we saw more people coming back into the labor force.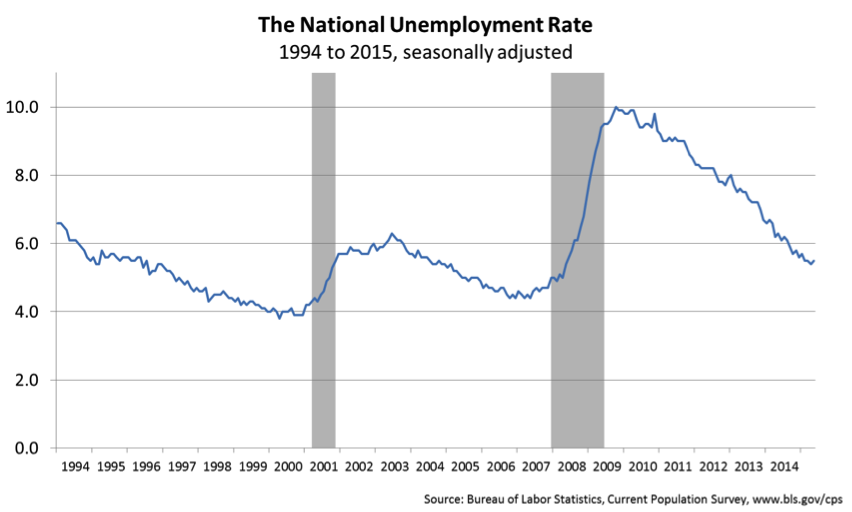 3) Many people are concerned that the unemployment rate has fallen for the "wrong reasons," since overall labor force participation has been falling. But this measure is clouded by demographic factors like increasing numbers of retiring baby boomers and enrollment of young people. So to get a rough and quick gauge of labor market strength, it's helpful to look at the employment of 25 to 54 year-olds. Overall, Americans in their prime working age are coming back into the labor force. Over the year the employment-to-population ratio of prime age workers has risen by 0.8 p.p., a sign of a strengthening labor market that can have positive repercussions on the economy as a whole.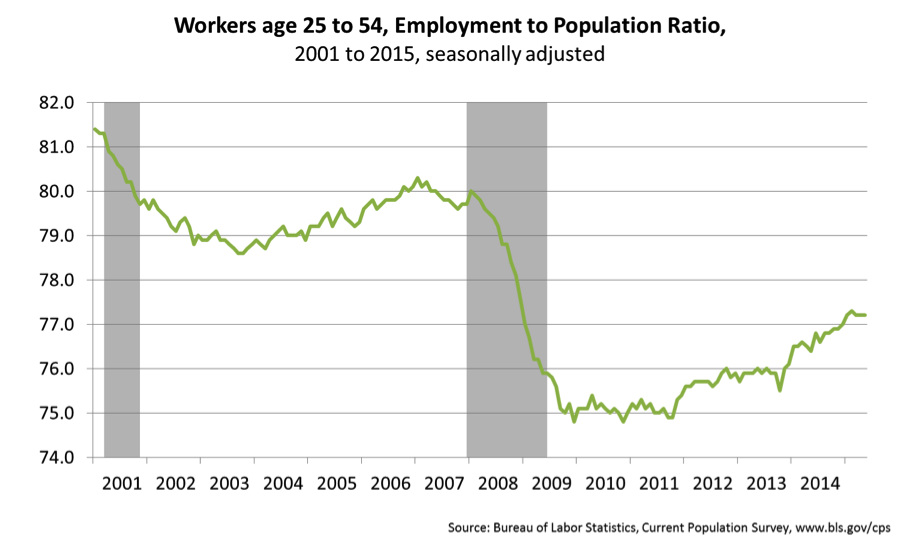 4) While prime age workers are coming back in the labor force, there remains a large amount of slack in the labor market. We like to look at alternative measured of labor underutilization provided by BLS: U-3 is the headline unemployment rate, but U-6 is a broader measure that includes total unemployed plus "marginally attached" plus people working part-time for economic reasons. In the expansion of the 90s, U-6 was consistently between 1.7 and 1.8 times the U-3 unemployment rate, but following the end of the most recent recession, U-6 has grown much higher than you might expect given the U-3 unemployment rate. This suggests that even though we're nearing pre-recession rates of unemployment, there's still a lot of slack in the labor market, in the form of discouraged workers or marginally attached who have recently dropped out of the labor force as well as people working part-time who would like a full-time job.
5) Looking at the labor force flows, we are seeing the total stock of unemployed people leaving the labor force falling, but we would still like to see more of the unemployed going into employment. This month the number of people leaving the labor force and the number of unemployed finding work were essentially the same (2 million people), but would like the folks finding jobs to be slightly higher.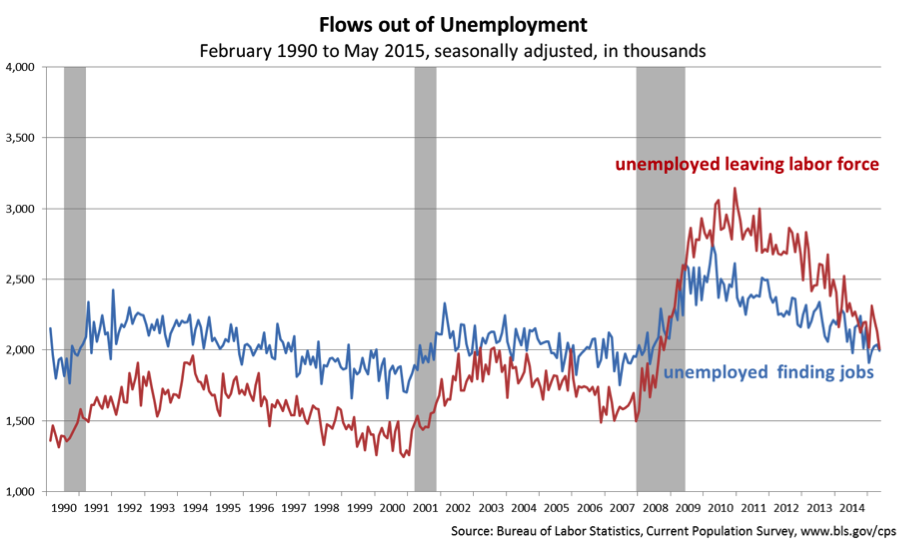 Harin J. Contractor (@harincontractor) & Charles Carson (@obliviousscout) are former economic policy advisors to the U.S. secretary of labor.