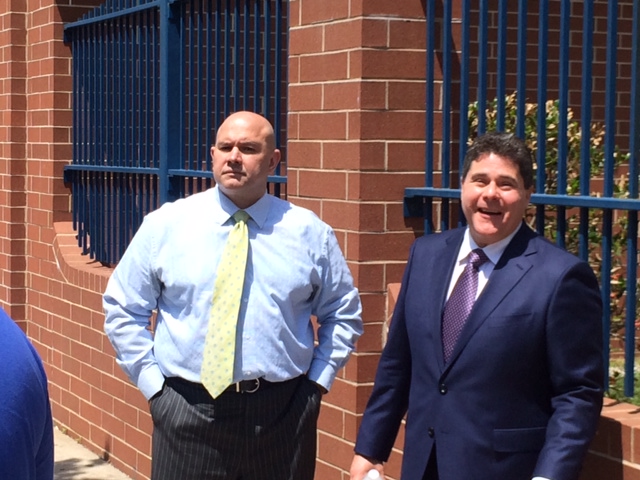 History has well recorded the low estimation the Hudson County Democratic Organization (HCDO) has for its own assembly people, whose eccentricities are tolerated only insofar as they require zero institutional maintenance.
It's different for mayors, who pick those people to take the trip to Trenton, who entertain all manner of theatrical excess – but only to a point, which leads to the current condition of West New York Mayor Felix Roque.
Indicted yesterday by the state Attorney General's Office, Roque – through his attorney – dismissed the charges and maintained his innocence. But this is a second indictment for Roque, who beat hacking charges three years ago, a feat that prompted the likes of U.S. Rep. Albio Sires (D-8) to warily back him for another term, which Roque won last month.
But the Roque rollercoaster may be getting old for even some of those HCDO remnant presences whose most visible display of energy these days is to high five one another with glee when they recall an anecdote about former Jersey City Mayor Gerry McCann.
While projecting absolute emphatic commitment to Roque, two mayoral alternative camps are quietly developing in North Hudson County: one behind Commissioner Cosmo Cirillo, an aide to Speaker Vincent Prieto (D-32) and close to powerhouse state Senator Nick Sacco (D-32); and the other behind Commissioner Gabe Rodriguez, installed in his current chair by Sires and behind-the-scenes mechanic Weehawken Mayor Richard Turner.
Beaten by Roque In May, former Commissioner Count Wiley told PolitickerNJ that if a special election occurs at some point, he will be ready to run against whomever the organization backs, be it Cirillo or Rodriguez.