The wild popularity of The Metropolitan Museum of Art's exhibition "China: Through the Looking Glass," a large-scale survey of China's influence on Western fashion on view at the Costume Institute, has compelled the museum to extend the show an extra three weeks through Labor Day, September 7, according to The New York Times.
The Times reports that since the show's opening on May 7 it has attracted over 350,000 visitors, but could near the crowds that packed the museum's 2001 Alexander McQueen exhibition, which drew 661,000 people in three months and was the museum's eighth most popular exhibit ever.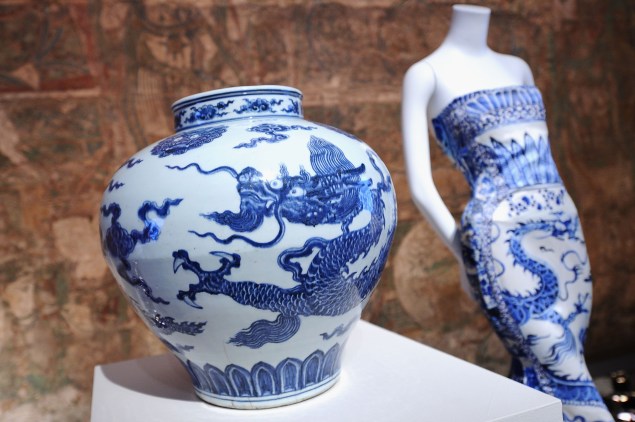 Organized by the Costume Institute and the department of Asian Art, "China" includes 140 pieces of haute couture and ready-to-wear designs, as well as examples of Chinese artwork, over three floors of the Met's Chinese Galleries and Anna Wintour Costume Center.
Designers featured include Cristobal Balenciaga, Bulgari, Sarah Burton for Alexander McQueen, Cartier, Roberto Cavalli, Coco Chanel, Christian Dior, and Jean Paul Gaultier.