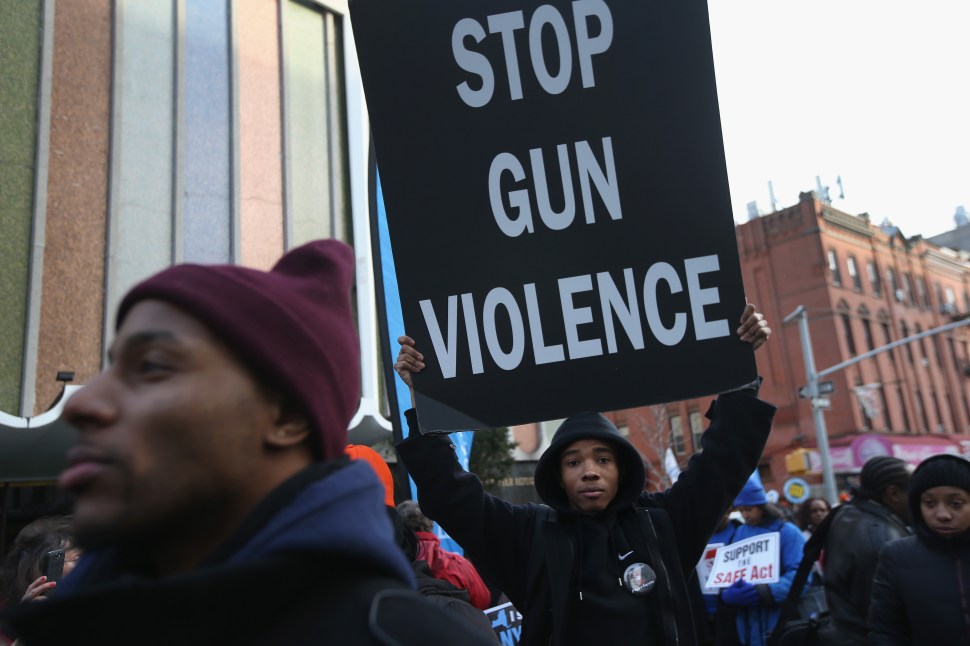 Mayor de Blasio now has his very own iconic quality of life menace: bogus ticket sellers and rapacious hot dog vendors.
New York will always have its grifters, hustlers and petty crooks. And we're still hoping Ricky Jay will bring back his one-man show On the Stem, a celebration of a seedier Broadway known for vaudeville hoofers, cardsharps and burlesque queens.
But recurring stories of scammers preying on tourists by selling tickets for the Staten Island Ferry, doubling prices for Liberty and Ellis Island, and street-cart proprietors gouging visitors to the Ground Zero Memorial are, well, just more reason to shake one's head and wonder: Is anything improving in the city?
---

More disturbing is the continuing rise in murders and gun-related crimes.

---
We're not suggesting hot dog gougers and scammers masquerading as official ticket sellers should be the latest indices for CompStat. Nor are we linking them to "broken windows" police strategies. But they do reflect a widely held sense that a certain "anything goes" lawlessness is returning to New York.
More disturbing is the continuing rise in murders and gun-related crimes.
This past weekend, four people were killed, one an innocent bystander in a playground shootout. On Sunday, police questioned five men drinking on the street; two were carrying weapons, one a loaded gun. That evening, an argument erupted outside a Brooklyn housing project, and a 14-year-old boy was shot.
Citywide, murders are up 13 percent and gun violence 7 percent. In one East Harlem precinct, shooting incidents are up 500 percent over a year ago. This is unacceptable.
The ongoing deterioration of the quality of life cannot be dismissed as tabloid attacks on the mayor. The numbers are real as are the recurring examples of the city's fraying edges. The mayor needs to put his national progressive agenda aside until he gets his own house—our city—in order.