We're not quite invited to the Spielbergs for barbecue—yet—but, from dozens of invites, we've culled some of the top events of the summer out East. Enjoy.
JUNE 24 – JUNE 28

Theater: All My Sons
This crackling, star-filled American classic takes place in the months following World War II and boasts Alec Baldwin as a bully of an airplane-parts manufacturer, Laurie Metcalf as his wife and Ryan Eggold as the son who asks too many questions about the quality of the fighter planes their factory turned out. This is the last week to catch the Arthur Miller drama.
Guild Hall John Drew Theater, 158 Main Street, East Hampton, tickets start at $23.
FRIDAY, JULY 3
Concert:  The Beach Boys
In the summer, we wish we all could be California girls (or boys), and the Beach Boys bring that feeling East with a concert on the eve of Independence Day. Wouldn't it be nice to see them live? Kick your weekend off with some fun, fun, fun before Daddy takes the T-bird away. (Sorry, we'll stop now.)
Guild Hall John Drew Theater, 158 Main Street, East Hampton, 7 p.m., tickets start at $150.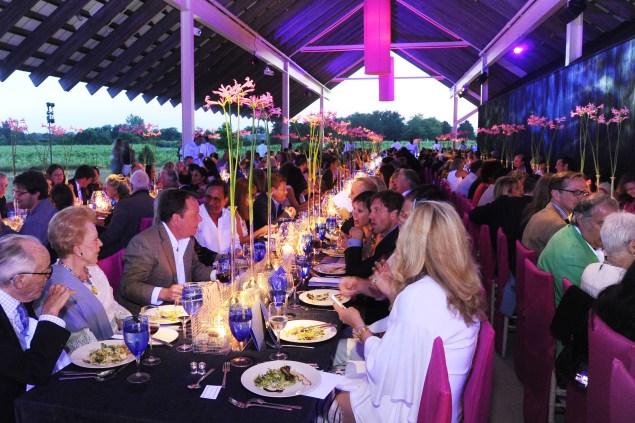 SATURDAY, JULY 11
Museum Event: Parrish Art Museum Midsummer Party
Floral sundress alert! Join scores of your willowy closest friends and the trendsetters of the art world for dinner and a masterpiece (or two) in the Herzog & de Meuron-designed space. On view will be a Chuck Close photography show and a witty exhibition by Tara Donovan which explores the Slinky. If you miss the fête, by the way, the spectacular 90-image Close show is on view through July 26.
Parrish Art Museum, 279 Montauk Highway, Water Mill, cocktails 6:30 p.m., dinner tickets start at $1,500.
SATURDAY, JULY 18
Sculpture Event: LongHouse Reserve Benefit
Artist Kiki Smith explores the relationship between humans and animals in a bronze installation at this lush East Hampton garden spot. Her sculptures join works from artists like Alexander Calder, Willem de Kooning and Sol LeWitt sprinkled throughout the 16-acre site. The show is up all summer long but the benefit offers significant celebrity spotting: expect Edward Albee, Julianne Moore and an art world star crew.
LongHouse, 133 Hands Creek Road, East Hampton, 6 p.m., tickets start at $1,000 for nonmembers.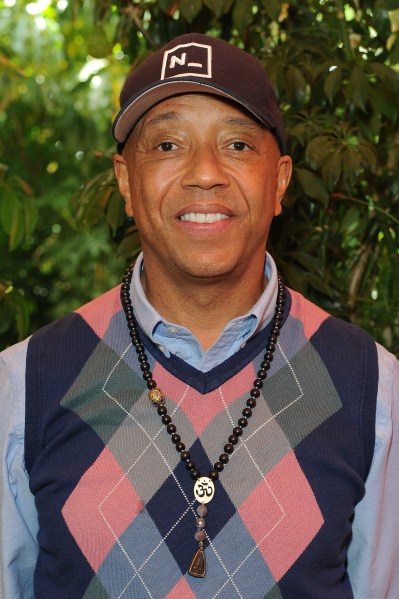 Arts Benefit: Rush Philanthropic Art for Life
Hosted by broadcaster Soledad O'Brien, this benefit commemorates Rush Philanthropic's 20 years of providing inner-city youths with exposure to the arts. The Roaring '20s-themed bash brought to us by Russell Simmons also honors comedian Dave Chappelle and director Ava DuVernay.
Fairview Farm at Mecox, 19 Horsemill Lane, Bridgehampton, 6 p.m., tickets start at $1,500.
SATURDAY, JULY 25
Foodie Event: Chefs & Champagne
Not quite a cultural evening, but after as much bubbly as this event uncorks, you'll begin to feel like you're in a Fellini movie. Hosted by the James Beard Foundation, Chefs & Champagne is a legal bacchanalia. Sip and snack your way through local wines and courses made by America's best chefs, and toast the guest of honor, affable TV chef (of Top Chef and The Chew) Carla Hall.
Wölffer Estate Vineyard, 183 Sagg Road, Sagaponack, 6 p.m., tickets start at $275 for the general public.
Performance Art: Robert Wilson's Watermill Summer Benefit & Auction
Artist and avant-garde visionary Robert Wilson's elaborately themed fêtes never disappoint and this year's is mysteriously titled "Circus of Stillness… the power over wild beasts." It will feature site-specific installations and performances from Watermill's diverse crew of artists in residence, who will likely offer interesting takes on "wild beasts." For many art-worlders, this is the destination event of the summer.
The Watermill Center, 39 Watermill Town Road, Water Mill, 6 p.m., tickets start at $500.
Interior Design Evening: Hamptons Showhouse Gala Preview Cocktails
Each room of a modern barn-style home built by Christopher Tufo Design and Build will showcase the talents of one of 25 interior designers and the competition among them to create the best room. The house, and the fantasies of high living it inspires, will remain open until September 7.
Hamptons Showhouse, 233 Old Sag Harbor Road, Bridgehampton, 6-8 p.m., tickets starting at $225.
SUNDAY, JULY 26 
Concert: The Soul of New Orleans: Dr. John and the Nite Trippers
The Rock and Roll Hall of Famer is known for his live performances, and this midsummer one should be a sizzler. But if Voodoo Blues aren't your thing, the Westhampton PAC features veteran baby-boomer-and-beyond-era headliners all summer, including the Indigo Girls, David Crosby, the Wailers, and the best of the Beatles cover bands, Fab Faux.
Westhampton Performing Arts Center, 76 Main Street, Westhampton Beach, 8 p.m., tickets to Dr. John start at $83.
AUGUST 4 – AUGUST 30
Theater: Grey Gardens, the Musical
Sag Harbor's Bay Street Theater presents a musical version of the story of Jackie O's most eccentric relations, mother and daughter Big Edie and Little Edie Bouvier Beale. Set at the Bouvier mansion in East Hampton, this buzzy production promises to follow their journey "from glamorous aristocrats to notorious recluses in a crumbling house filled with memories—and cats."
Bay Street Theater, Bay & Main Streets, Sag Harbor, tickets start at $62.
FRIDAY, AUGUST 7
Museum Event: Guild Hall Summer Gala and Opening: Roy Lichtenstein
The Pop art pioneer is known best for his Ben-Day dot romance-comic style images of girls crying, playing or calling out for "Brad!" This much-anticipated show looks instead at his landscapes. Celebrate the opening of "Between Sea and Sky" in East Hampton's Guild Hall arts center with dinner and dancing. From 5-11 p.m., preview the show that salutes the master's ties to the East End.
Guild Hall, 158 Main Street, East Hampton, 5-11 p.m., preview tickets start at $100.
SATURDAY, AUGUST 8
Literary Event: Authors Night
This annual event has an appallingly impressive list of authors mingling and signing books: consider that Judith Miller, Wednesday Martin, Thomas Maier, Marc Murphy and Fern Mallis represent half of the "M"s alone. The fundraiser benefitting the East Hampton Library begins with cocktails and ends with a dinner party of your choice at a Hamptons home hosted by the likes of Dick Cavett or Mimi Sheraton.
East Hampton Village, East Hampton, 5 p.m. Cocktail tickets are $100, and dinner tickets start at $300.
SATURDAY, AUGUST 15
Sports: East Hampton Artists & Writers Charity Softball Game
For 67 years, artists have battled writers in this celebrity softball game for charity, a nice respite from the summer's black-tie affairs. Past players include Jackson Pollock and Bill Clinton but, more recently, journalist Carl Bernstein, Josh Charles and scientist and author Neil DeGrasse Tyson have picked up the bat.
Herrick Park, Newtown Lane, East Hampton, game starts at