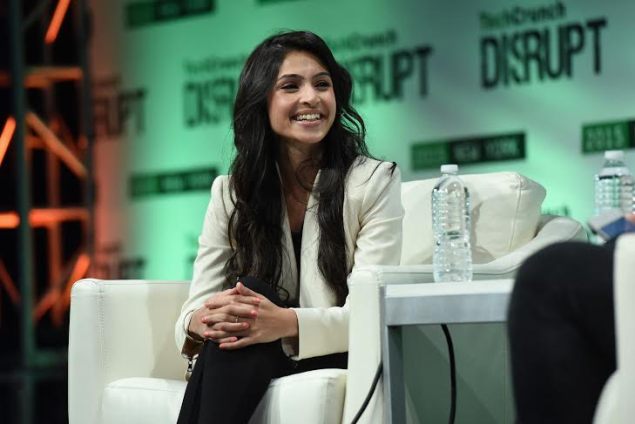 Welcome to the Observer's collection of tech's most potent wild cards. These startups are coming into their respective spaces—social media, crowdfunding, fin-tech, home services—and finding success not by cloning the incumbent titan, but by cutting a new trail through their sector, shaking off the conventions of their corner of the tech world.
All of the companies on this very subjective list have the potential to either take their sectors by storm, or cataclysmically fail and fade into obscurity. 2015 is already looking to be a year of reckonings: Secret and Gigaom have had to shutter their shops, giants like Twitter are being asked to account for their accounts and media companies are finally discussing how they're going to justify all of the venture capital injection. As the great 21st Century Startup Experiment plays on, founders and investors are starting to get anxious about answers.
Many of the companies included are New York City startups. The term "Silicon Alley" is basically obsolete—gone are the days when the NYC tech scene was Meetup, Foursquare and a cadre of coders bumming off the Wi-Fi in the Ace Hotel lobby. Now it seems like there's a new WeWork location going up every other week. But tech overall is becoming less scene-specific, and these companies aren't just based in the same four-block radius around the Flatiron: they're from the Valley, Brooklyn, even Vermont and Colorado. Below, 10 of the most noteworthy:
CIRCLE
Bitcoin had a tough debut on the world stage. Warren Buffett called the currency a mirage, Goldman Sachs told investors to avoid it as a store of value and nobody had a clean understanding of what it is. But over the past few months, the general consensus has been that Bitcoin could have a future as a financial instrument if we could just figure out how to take advantage of the underlying technology.
Enter Circle, the startup with the best chance of working Bitcoin into the infrastructural undercurrent of mainstream finance. Co-founded by Jeremy Allaire, who created Adobe's ColdFusion programming language, Dublin-based Circle is like Venmo or Paypal, only it trades Bitcoin alongside other currencies. Circle makes payment as easy as sending an email or text message—and slick enough that if you're not paying close enough attention, you'll forget that you really don't get how Bitcoin works to begin with.
Not to mention Circle just took a staggering $50 million in funding from a star group of investors, co-led by—who else?—Goldman Sachs.
CLASSPASS
ClassPass is one of the few fitness and exercise startups that isn't just a tracking app on your phone that reminds you to stand up and take a walk every other hour. This app gives you access to classes at hundreds of gyms in dozens of cities without having to actually join any of the gyms, allowing for an "open relationship with exercise." It costs $100 a month, but unlike a gym membership that locks you in with a dozen hidden fees and an all-encompassing contract with no escape clause, ClassPass requires no monthly commitment.
Co-founded by Payal Kadakia, who runs Indian dance company Sa in 32 cities worldwide, ClassPass has raised round after round of funding—the last one from Thrive Capital and General Catalyst. But the problem with fitness apps and startups is the problem with fitness fads themselves: they're fickle, driven by hype and have to work hard to stay at the forefront of people's minds to avoid a quick downward spiral from national craze to total obscurity. [Disclosure: Thrive Capital was started by Josh Kushner, brother of Jared Kushner, publisher of the Observer.]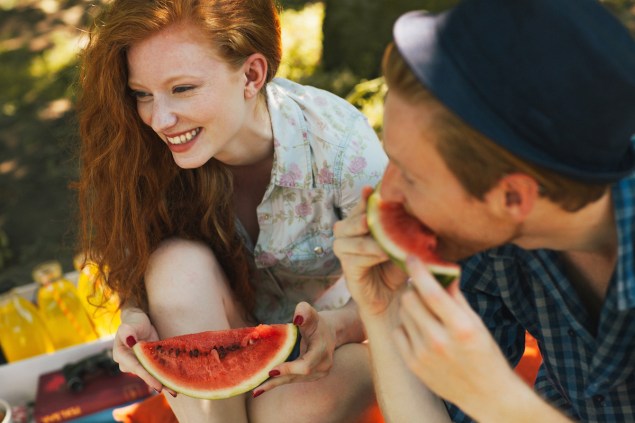 THE DATING RING
The Dating Ring has had a rough couple of years since it started in New York City in 2013. The one dating service that gives singles the benefit of dedicated, human matchmakers—and one of the only dating apps that hasn't been bought by IAC yet—has made promise after promise, struggled to find an identity and got through one of the most prestigious accelerator programs in the country without producing anything meaningful. The company persevered, even as a co-founder dropped out, perhaps driven by the fact that its CEO already had one successful venture, SmartSitting, under her belt, which she started from her dorm room at Brown.
Then came a godsend: Alex Blumberg, in the process of building the HBO of podcasts, gave them the powerful spotlight of being highlighted on the second season of the immensely popular Startup. That kind of attention from the kind of upper-class, bespoke clientele could have an Oprah-like effect.
GENIUS
Brooklyn-based Genius started in 2009 as just a lyrics site called Rap Genius, and has gone on to become a sort of cross between Wikipedia and Urban Dictionary. But the Yalie founders, Tom Lehman and Ilan Zechory—we don't talk about Mahbod Moghadam anymore since he was ousted for his unpredictably bizarre antics—want to move into a new territory. Since an enormous ($40 million) investment from Andreessen Horowitz and a site rebranding, they've been working on a new product: a web app that allows you to annotate any website on the Internet—whether or not you think that might be actually worth using.
Given the challenge they have of selling their annotation product to people who might not want it, Genius might be one of those products that gets bought out sooner than expected—one of the true hot tech trends in 2015.
GIPHY
Giphy is the world's GIF search engine, and if that sounds ridiculous, let's start with the fact that their current valuation is about $80 million. Giphy was launched by Alex Chung and Jace Cooke out of the lower Manhattan space of Betaworks, a workshop with a track record of picking winners like BuzzFeed, Kickstarter, Instapaper and Venmo. Since Giphy opened up their API to help platforms like Gmail and Slack incorporate easy GIF messaging, they've gone from GIF search engine to GIF infrastructure provider.
God knows what their business model is—it probably has something to do with brand partnerships—but if the changing tides of social media toward platforms like Instagram, Snapchat, Tumblr and Pinterest are any indication, communication is becoming more visual. Giphy has the opportunity to become the mediator for every conversation that includes a short animation of Kim Kardashian ugly-crying.
And that's a big, big business.
NERDWALLET
If you're in media, chances are you know someone who's been snatched up to be a financial blogger for San Francisco's NerdWallet. The site started out in 2009 as a way to compare the best credit cards, but has quickly gone on to offer other kinds of financial advice. Like Robinhood, another contender on the list this year, NerdWallet capitalizes on the trend of millennials who don't know their assets from their elbows when it comes to personal finance.
With $100 million in financing, NerdWallet is fast on the road to an IPO, and is asserting its dominance among young people who have questions about what to do with their first few checks. Besides, nothing says "trendy" or "staying power" like advertising against all of the hottest podcasts.
OSCAR
Oscar is a health insurance company. If your eyes are rolling or your eyebrows are raised, fine, that's perfectly understandable. Why should a health insurance company be on a list of startups, anyway? Because Oscar does for health insurance what every Silicon Valley guru wants to do with any old, clunky industry like medicine or public policy: cleans it up a little with an easy-to-navigate interface and responsive, transparent customer service reps.
Founded in 2013, Oscar is one of those obnoxious triumph of design stories that takes something clunky and abhorrent like insurance and gives it a makeover, with techy perks like free fitness trackers and "telemedicine" appointments by video. So far, it's only available in parts of New York and New Jersey, but the latest VC injection from Peter Thiel, which valued the company at over $1 billion, should give them some room to expand.
Next stop: sprucing up the DMV, we hope.[Disclosure: Oscar's chairman and co-founder is Josh Kushner, brother of Jared Kushner, publisher of the Observer.]
OYSTER
When everyone's trying to be the Uber for everything, the more cunning are trying to build the Netflix for everything. Oyster fills that niche for books, serving up a monthly plan providing unlimited access to more than a million titles. Founded by a team that has spent time in companies like Microsoft, Google and Apple only a year and a half ago—they launched in October 2013—they've won over the Big Five publishers one by one, starting with Harper Collins, Simon & Schuster and Random House. The app is well-designed, they've launched their own literary magazine and they've made some statement hires on the editorial side like Amazon's Kevin Nguyen to boost their collections and recommendations.
Scribd might be chasing their every move by locking in most of the same deals—and going after comics while they're at it—but Oyster's slick design and consistent brand messaging makes them the crowd favorite to assume a place among the subscription giants like Spotify, Amazon Prime, Hulu, Netlfix and HBO Go.
Now if only they can seal the deal with Penguin.
PATREON
San Francisco-based Patreon is Kickstarter for people. Instead of pledging a few bucks for an up-and-coming project, you can back someone for a tiny sum each month. So if you're a podcaster who wants to go full time, even your small audience of 1,000-10,000 can pitch in $1 a month to give you a decent living wage. Think of it as a perpetual pledge drive, without the annoying breaks in programming.
Artists, journalists, writers, cartoonists and publishers have all jumped onto the two-year-old platform to finance their living as independent artists, including musician Amanda Palmer, the queen of panhandling-at-scale.
But with a crowdfunding premise that makes it drastically different from the rest of the Kickstarter clones, Patreon has struggled to gain as much traction as something like GoFundMe. Maybe it's just a visibility problem, but Patreon needs to get a few more fan-driven content creators to quit their jobs before they have the same name recognition as Indiegogo.
ROBINHOOD
Of all of the crass speculations about what millennials are really like, one thing we know is that they don't want to invest in the stock market. It probably has something to do with growing up in the worst job market since the Depression. Palo Alto's Robinhood might be the best re-entry for millennials who want to build a stock portfolio.
Founded by two former roommates at Stanford, Robinhood started allowing people to build a stock portfolio and get set up as investors in 2013, without a high learning curve and, most importantly, without any transaction fees. It's a little reductive to think that millennials will suddenly become hobbyist day traders just because you shove a pretty app on their phone, but Robinhood wants to expand their services beyond enabling and into actually providingw information and analysis.
Besides, all that recession stuff? That's a thing of the past.