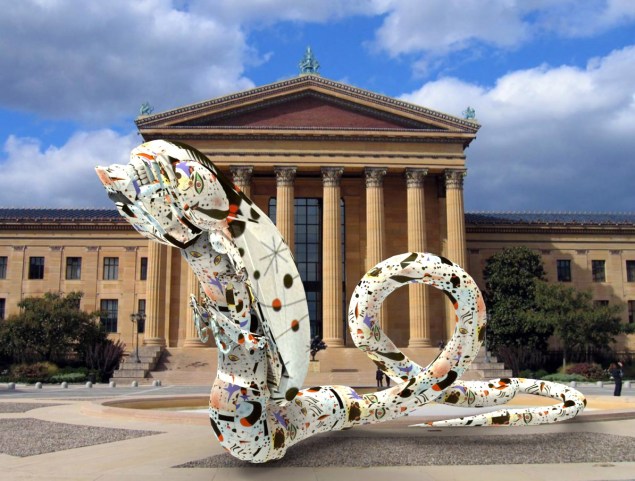 Public Art Fund, the sophisticated non-profit that presents public art to the heaving New York City masses, is bringing the digital outdoors this summer.
Opening June 30, a new group of outdoor sculptures will grace City Hall Park in Lower Manhattan in an exhibition titled "Image Objects." The participating artists include Alice Channer, Lothar Hempel, Jon Rafman, Amanda Ross-Ho, Timur Si-Qin, Hank Willis Thomas, and Artie Vierkant.
The select group of emerging artists all "share an interest in the interplay between images and objects, and the ways in which rapidly changing visual culture and imaging technology influence how we understand and perceive the world around us," according to a press release.
Anything from basic computer programs to state-of-the-art 3D printers were enlisted to create these works, which were commissioned by the Public Art Fund and a small group of donors.
Public Art Fund curator Andria Hickey states that the exhibition "looks at how artists are consuming images and making sculptures that are reflective of the interface between the viewer, lens, and artwork."
For those who don't know, City Hall Park is located by City Hall and bordered by Broadway, Chambers Street, Centre Street, and Park Row. The exhibition will be up though November 20.