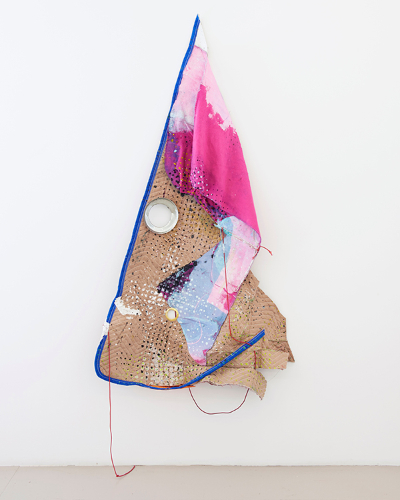 Later this summer, the Studio Museum in Harlem is presenting "Everything, Everyday," an exhibit of works by its current three artists in residence, and their works will also be displayed at a new Soho space.
The program, founded in 1968, is somewhat famous for having produced, or at least spotted early on, several superstar artists working today. Alumni include Sanford Biggers, David Hammons, Leslie Hewitt, Kerry James Marshall, Julie Mehretu, Wangechi Mutu, Mickalene Thomas, Nari Ward and Kehinde Wiley.
Each member of the institution's artists-in-residence program receives free access to studio space in the museum along with a $20,000 fellowship grant and a $1,000 material stipend. Then, the museum hosts an exhibition featuring the work produced over the course of the program.
The program "helps us forge connections between artists and the community," and keeps us "at the forefront of contemporary artistic practice," according to Thelma Golden, the museum's director and chief curator.
This summer's show, "Everything, Everyday," is centered around reimagining the mundane. The artists, Sadie Barnette, Lauren Halsey, both from California, and Eric Mack, from Maryland, work in media ranging from painting and sculpture to collage, photography and 'zines.
The museum has recently partnered up with WNYC in order to make use of the latter's downtown Jerome L. Greene performance space in Soho. For the first time this summer, the resident artists at the Harlem museum will not only display their work at the museum's original 125th Street location, but also in a satellite exhibition shown in the street-level windows of the Greene space for a full year.
The program will kick off with an artists' talk and WNYC will follow up with a film project cataloging the young artists as they curate and present their own collections.
The exhibition is organized by Naima J. Keith, Associate Curator.
Founded in 1968, the Studio Museum focuses primarily on works by artists of African descent and works inspired by African-American culture. The show opens at the museum uptown on July 16.