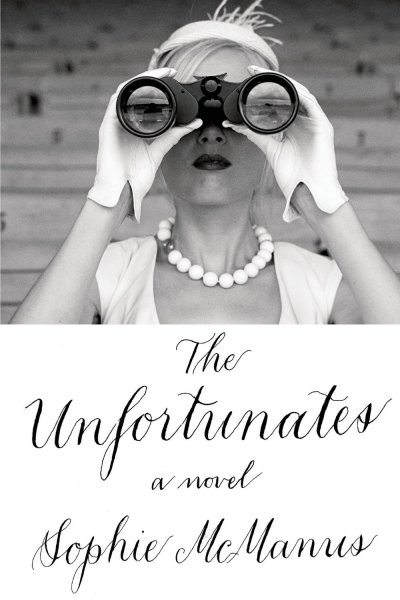 For the launch party of The Unfortunates, Sophie McManus chose a small venue in Gowanus owned by Cabinet magazine, because, as the first-time author explained, "They publish such important and bold and varied work … and they let me hang backyard lights from the rafters." 
Slowly gentrifying Gowanus is a far cry from the fictional tony coastal suburb of Stockport, which—along with various enclaves of Upper Manhattan—provides the setting for Ms. McManus' novel. Ten years in the making, it's a tale of a blue-blooded family scrambling for its last vestiges of wealth, success and reputation, complete with Wall Street corruption and class prejudices.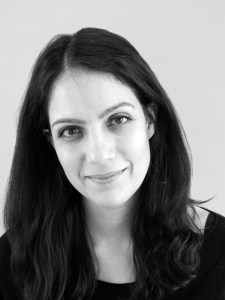 "One of the big themes I was thinking about was where and how privilege gets its destructive power," Ms. McManus said after her party—a low-key, familial affair where guests snacked on platters of shrimp and deviled eggs. "A lot of my favorite books are English books that deal with class. I feel like American writers often avoid class."   
Dressed casually in a white top, black skirt and heels, Ms. McManus hails from the upper (literary) class. The daughter of former Time Inc. editor Jason McManus, she grew up on the Upper West Side surrounded by books and their writers. Her teenage hangout: Elaine's. "My best friend and I really romanticized writers and there were so many wandering around the Upper East Side and Upper West Side," she said. "We would go to these famous watering holes and miraculously not get carded."
Guests at her Brooklyn debut listened to a short excerpt, in which the family's aging matriarch, CeCe, recalls going to Mexico for a quickie divorce.
"The divorcées leaned their sleek heads together to commiserate and asked the stewardesses for stingers and mai tais, pregnant or not, drinkers or not, secret safe with the Mexicans."
One scene from the book somehow omitted during the party, however, was a fictional article by a New York Observer writer, the fruit of ego surfing by one of the novel's protagonists. The review slammed one of the novel's key characters—and their pet project.
But Ms. McManus, whose first novel shows promise, will enjoy a more fortunate fate. Already one of Barnes and Noble's picks of the summer, she has a slew of readings across the city lined up, including at the New York Public Library and Bryant Park's Word for Word in July. Regardless, Ms. McManus won't be following in the footsteps of her characters: "I'm trying," she said, "to not Google myself!"