Hey Hamptons-goers: Remember that time you were really craving your daily green juice, but only had a couple of hours left to tan?
Fret no longer. Delivery service Postmates goes live in East Hampton and Montauk today.
The company, which was founded in 2011 and operates in many U.S. cities including New York, allows users to request that items such as food, groceries and even clothing and prescriptions be delivered to them in under an hour, using the Postmates app or website. Users can track the location of the delivery person to see when their goods will arrive.
Postmates will operate in the Hamptons Thursday through Sunday throughout the summer—perfect for weekend visitors who want to maximize their relaxation time. Though Postmates uses a variety of delivery methods in New York City including scooters and bikes, in the Hamptons, deliveries will only be made by car.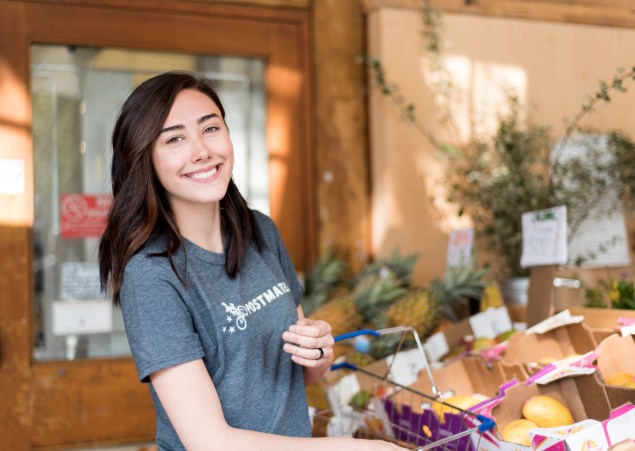 Postmates's arrival in the Hamptons is a big deal—and not just because you can finally get massive boxes of Tampax and M&Ms on-demand. Delivery services like Seamless and GrubHub haven't expanded there yet, meaning Postmates could be Hamptonites' go-to solution for on-demand food delivery via smartphone. For hungry customers unsure of what exactly they'd like to eat, the Postmates website features takeout menus for many Hamptons restaurants. Users can also request deliveries from any establishment within East Hampton and Montauk that whets their appetite.
Delivery fees start at $5, and increase depending on the distance the driver must travel (though the company has added a $5 fee for any deliveries between East Hampton and Montauk). All payments, including the tip, are made via the Postmates app or website.
As an added bonus, this Friday through Sunday, Postmates will deliver you a free box of cookies from Levian Bakery (if you're in East Hampton), or a free lobster roll from Red Hook Lobster Pound (if you're in Montauk). Look for the promotion on the main screen of the Postmate and website.