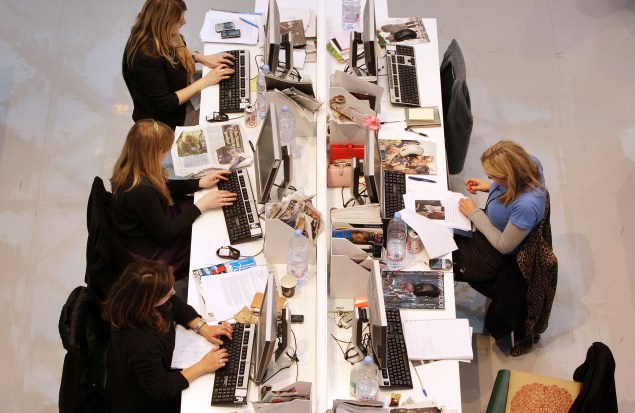 The worlds of PR and journalism have collided in a particularly disheartening fashion on a sponsored post that Discover paid to place on The New York Times's website. In a meta way, you've got sponsored content produced by marketing people appearing on the world's most trusted news site, and the information is actually pretty interesting and good to look at—and features proof of exactly how that could be. Basically, PR pays more.
Here's how the ad looks:
If you hover over the orange dot, you learn the name of the field and its median pay. See that sad looking lonely orange dot in the bottom left? Meaning low pay, low growth? That's journalism:
Much higher on the "Job Growth" axis and plenty higher on the median pay is "Public Relations."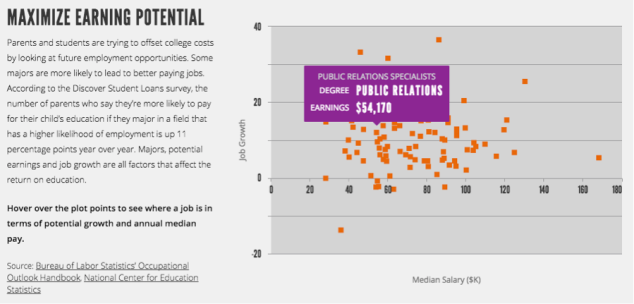 In case you're wondering about that dot way over in $168,140 land, it's Business Administration. One wonders if Wharton and Kellogg will soon sponsor Times content.
In conclusion: