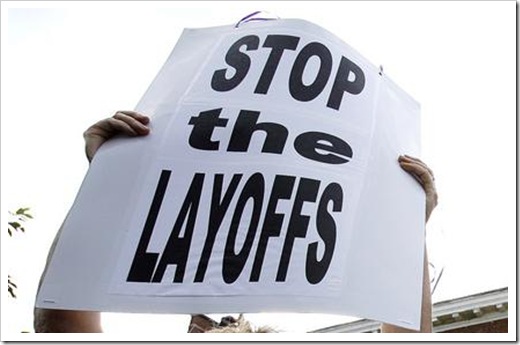 It's been a pretty bleak week for the media industry.
"Media companies that succeed in this environment will need to achieve two things: they will need to know what they do best and focus relentlessly, ruthlessly on that objective,"Wall Street Journal editor in chief Gerry Baker wrote in a newsroom memo first obtained by Capital. "And they simply must comprehensively re-engineer themselves to operate optimally in a digital world."
As part of the Journal's efforts to re-engineer itself for the digital world, Mr. Baker announced "a number of closures." The Prague and Helsinki bureaus are closing altogether, while many of the bureaus in Europe and Asia will be reduced in size. The small business group in New York has been eliminated, as has the New York-based economics teams. The personal finance team has been scaled back. There will be more layoffs and buyouts as the Journal optimizes transforms to meet the less than bright realities of the digital present.
Over at Wenner Media, jobs were trimmed from Rolling Stone, Men's Journal and US Weekly. "As many as 40 people, or about 10 percent of the payroll, lost their jobs in the bloodbath that began last week," the New York Post reported, although a company spokesperson claimed the number was much less. But we know things are bad when the company spokesperson is trying to make layoffs sound less dire by disputing the actual numbers.
Lucky, which lost editor in chief Eva Chen in April and merged with e-commerce platform Beach Mint last summer, went through yet another "brutal" round of layoffs. "People who worked there for 12, 13, 14, 15 years were laid off without severance," a source told The Cut.
Amid all the doom and gloom at least one guy is still employed, even if MSNBC represents a demotion for Brian "won't say lie" Williams.
Well, here's to a better next week. And remember, even if the media industry doesn't inspire much optimism right now, at least we don't work with people who celebrate not getting laid off by posting Hunger Game jokes on Instagram while wearing khaki shorts.
It could always be worse, right?