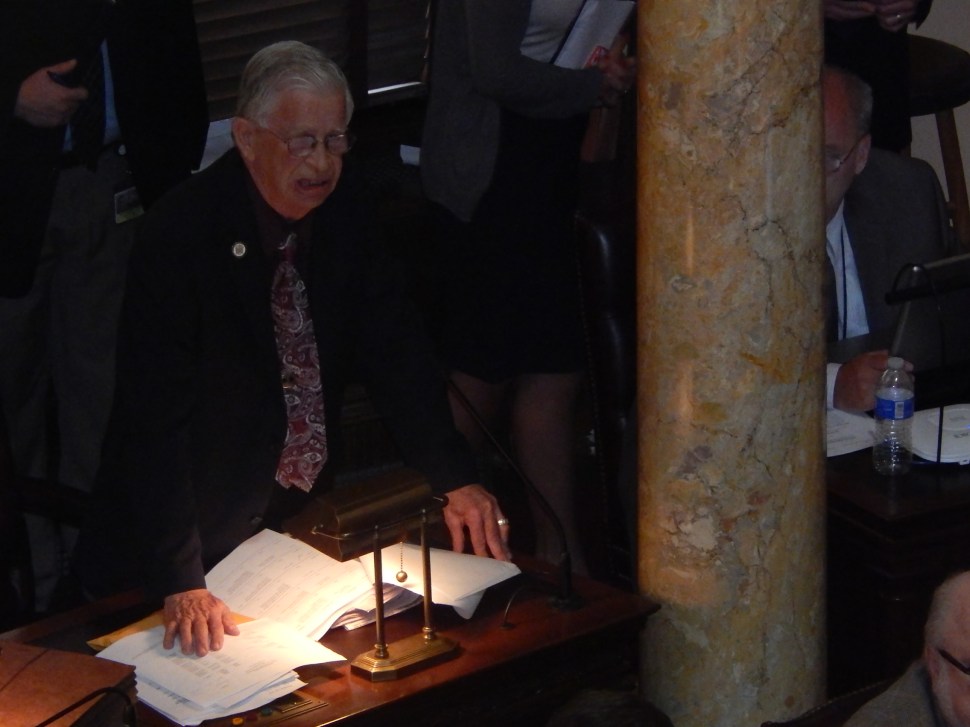 TRENTON — As the rest of his region's lawmakers rally behind a proposed constitutional amendment to expand casinos beyond Atlantic City, state Senator Sam Thompson (R-12) said today that he's open to the prospect not just in Central Jersey, but anywhere in the state where the benefits of gaming could be realized.
"I see not only Central Jersey, but Ocean County and up. There's a lot of discussion by various legislators indicating that this would be a good idea. I don't see any particular reason to limit it to [North Jersey or Atlantic City]," Thompson, whose district includes parts of Middlesex and Monmouth Counties, told PolitickerNJ.
Debate over the issue of gaming outside a beleaguered Atlantic City has been mounting in recent months, and Thompson is just the latest official to indicate his support for the plan. A trio of North Jersey lawmakers last week introduced a bill that would authorize the establishment of casinos in each of their respective districts, which include Bergen, Essex, and Hudson County. Supporters of the proposition argue that the densely-populated region is a prime location to grow the state's ailing gaming industry, and estimate that a proposed casino in the Meadowlands alone could generate some $40 million in revenues for the state.
But lawmakers in Central Jersey say there's no reason why their part of the state shouldn't have its own casino, and that one each region would actually make for a stronger plan that three concentrated in the north. Another trio of lawmakers — this time from Central Jersey — authored their own version of the amendment today to reflect that, calling for the construction of one gambling hall within the boundaries of Bergen, Essex, Hudson, Morris, Passaic, or Union counties, and one within the boundaries of Hudson, Mercer, Middlesex, Monmouth, Somerset, or Warren.
Thomspon said it doesn't matter where the casino is established, as long as its existence would lead to demonstrable economic and financial benefits.
"There has to be some for where you look at it and determine whether this is something that is appropriate or not in that area. But just for Gural and the Meadowlands, and so on, no," Thomspon said, referring to Jeff Gural, the owner of New Jersey's Meadowlands Racetrack, and the location where he's proposed the construction of a Hard Rock Hotel and Casino. "Because two years from now we'll be back in the same situation. So set up a mechanism, and for anywhere one is proposed, you look at it and make a determination."
There are lawmakers who have voiced their opposition over the push for expanded gaming. Particularly in South Jersey, which has struggled to correct the effects of an ongoing economic downturn in Atlantic City, officials have rejected the move, noting the disastrous repercussions many experts predict North Jersey gaming would have on the seaside town. Sources say that at least this year, that includes Senate President Steve Sweeney (D-3), who is reportedly concerned with what effect a constitutional amendment going on the ballot this year might have on battleground Assembly races in November.
Thompson, though, said that something must be done.
"Atlantic City is not going to get better if we leave the status as it is," he said. "We continue to get increasing competition from out of state, folks from New York, Pennsylvania — they're not going to come down here anymore. Those days are gone. And we've got to do something."