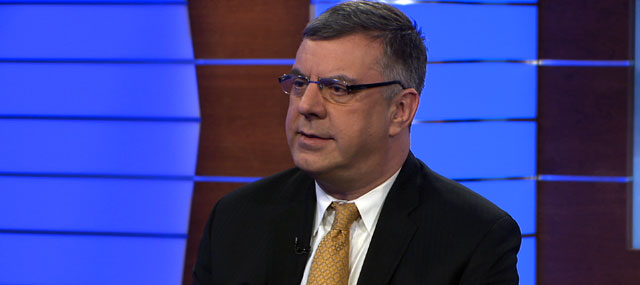 On the heels of a quad county gathering at the Meadowlands Race Track, where regional tensions over the prospect of an expanded gaming industry in New Jersey were on full display, one North Jersey official today echoed calls to get a referendum on the November ballot asking voters to approve casino operations outside Atlantic City — but cautioned those of his fellow lawmakers who would see a gaming hall in as many towns, counties, and major cities as there are representatives in Trenton.
Chair of the Passaic County GOP and 34th district Assembly candidate John Traier said in a statement that while he supports ongoing discussion in the legislature to put the question of expanded gaming to voter referendum this year, "petty regional politics" could "doom" the state's efforts to re-stabilize a gaming industry floundering against out-of-state competition.
"I'm 100 percent for building a casino in the Meadowlands where we have the space, the transportation infrastructure and a willing developer – Hark Rock Entertainment," Traier said, referring to the company whose proposed billion-dollar, 650,000-square-foot casino is expected to generate some $40,000 million in revenue a year for the state.
"A casino in the Meadowlands will create construction jobs, permanent jobs and business opportunities for our residents. And it will stop the exodus of gambling dollars to other states," he added.
Traier's comments come amid a raging debate among officials across New Jersey over the prospect of legalizing gaming outside of Atlantic City, the beleaguered seaside city to which its been limited in the state since 1979. The issue has rifted the legislature along regional lines as lawmakers in Trenton scramble to put together a budget by June 30 that solves a litany of the state's financial woes, from a depleted Transportation Trust Fund to a broken pension and benefit system. South Jersey officials have generally voiced opposition to the measure, while North Jersey and some Central Jersey officials have clamored for it.
Yesterday, Democratic lawmakers from four North Jersey counties — at least three of who have introduced a constitutional amendment that would allow for the construction of casinos in each of their districts — descended on the Meadowlands Racetrack for a charity event, with the gaming question inevitably underlying much of the afternoon's activities.
Traier, for his part, argued no one will see the benefits of an expanded gaming industry if "we allow regional politics to put parochial interests above the good of the state," and suggested the state first test the success of a Meadowlands casino before allowing additional ones to be built.
"There has to be discipline among the legislators to craft a referendum that serves the overall interests of the state," Traier said. "We can't have a casino in every county or big city. It will defeat the overall objective of creating a healthy gaming environment in our state."
"We can't allow the usual parochial, regional interests to ruin what may be our last chance to capitalize on gaming in New Jersey," he added.