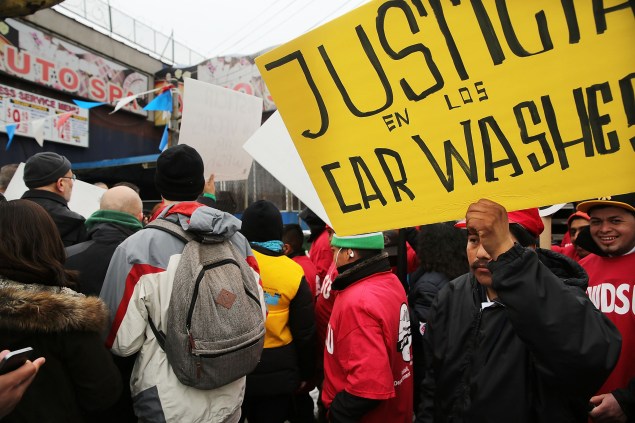 The Council today passed a measure subjecting car washes to a host of labor and environmental regulations, including a strong incentive to allow their workers to unionize.
The new bill, which Speaker Melissa Mark-Viverito co-sponsored, will force all car washes to obtain licenses. Besides having to submit to city standards on their disposal of waste and track damage done to vehicles, the licensing process would require the businesses to take out a $150,000 insurance bond—but the figure would drop to $30,000 if the car wash has a unionized staff or has a state-arranged labor agreement.
"We've held a number of hearings on this topic, and there's a clear record of rights and labor violations in New York City's car wash industry," Ms. Mark-Viverito said in her press conference shortly before the bill passed. "This has been a very long fight for fairness in the industry and today I'm very proud to say that the Council is stepping up and passing this important piece of legislation."
The Retail Wholesale and Department Store Union has led a long campaign to unionize the city's car washes, and industry leaders have labeled the Council proposal a form of "extortion" that will cost jobs.
Brooklyn Councilmen Brad Lander and Carlos Menchaca were arrested at an RWDSU-led protest outside one of the facilities in March, and Mr. Lander praised the legislation today.
"It sets the standard in protecting low-wage workers in the industry," he said.