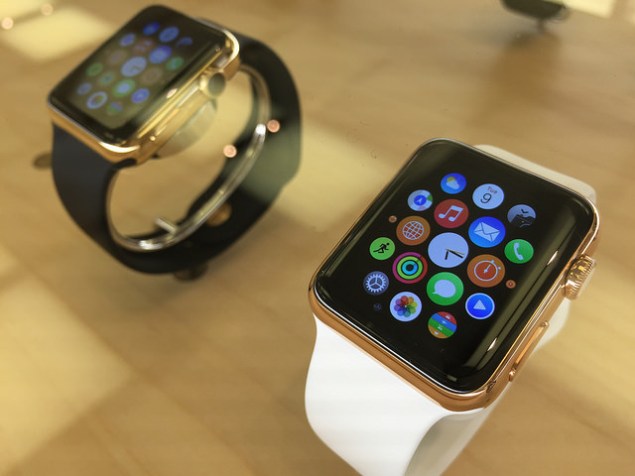 The technology to stop students from cheating on tests continues to grow more advanced worldwide. It all started last year, when educators in China uncovered a slew of innovative and illicit cheating devices, including glasses equipped with hidden cameras and a wired-up shirt. To combat this, the Chinese government used an anti-cheating drone to monitor students during this year's college entrance exam.
An even newer area of concern is smartwatches. Multiple universities and test centers around the world have begun banning Apple Watches and their ilk as a precaution during final exams and standardized tests. One ground zero in the classroom smartwatch battle is Australia— according to Mashable, several universities in the land Down Under have imposed strict smartwatch regulations.
La Trobe University in Melbourne was the first to institute the rule—its Final Examination Timetable clearly states that "ALL wrist watches must be placed on the desk in front of you. Smart watches are NOT permitted."
The University of New South Wales is forcing students to be even more transparent, literally—the school's exam rules lay out a clear-cut watch mandate:
"Due to advances in watch technologies the UNSW exams rules have been updated: No wrist or handheld watches are to be worn or placed on your desk during exams. Watches of any kind must be placed in a clear resealable bag under your exam chair before the exam begins."
Closer to home, Apple Watches are also having an effect on American standardized tests. Educational Testing Service (ETS), which administers the Graduate Record Examination (GRE) now mandates that digital and smart watches be removed from the testing room.
Ray Nicosia, executive director of the ETS Office of Testing Integrity, told the Observer that his department does its best to stay up to date on technologies that could be used for cheating.
"The transformation of smartwatches was on our radar screen," Mr. Nicosia said. "They can give a test taker an advantage over somebody else."
GRE test center employees use various methods to nab smartwatches, such as using electronic wands on test takers. According to Mr. Nicosia, few test takers have been caught with smartwatches because they know their scores will be cancelled and they will be barred from taking the test again.
"Our rules are meant to give a level playing field to all test takers," Mr. Nicosia said. "It's a very good policy we've put in place."