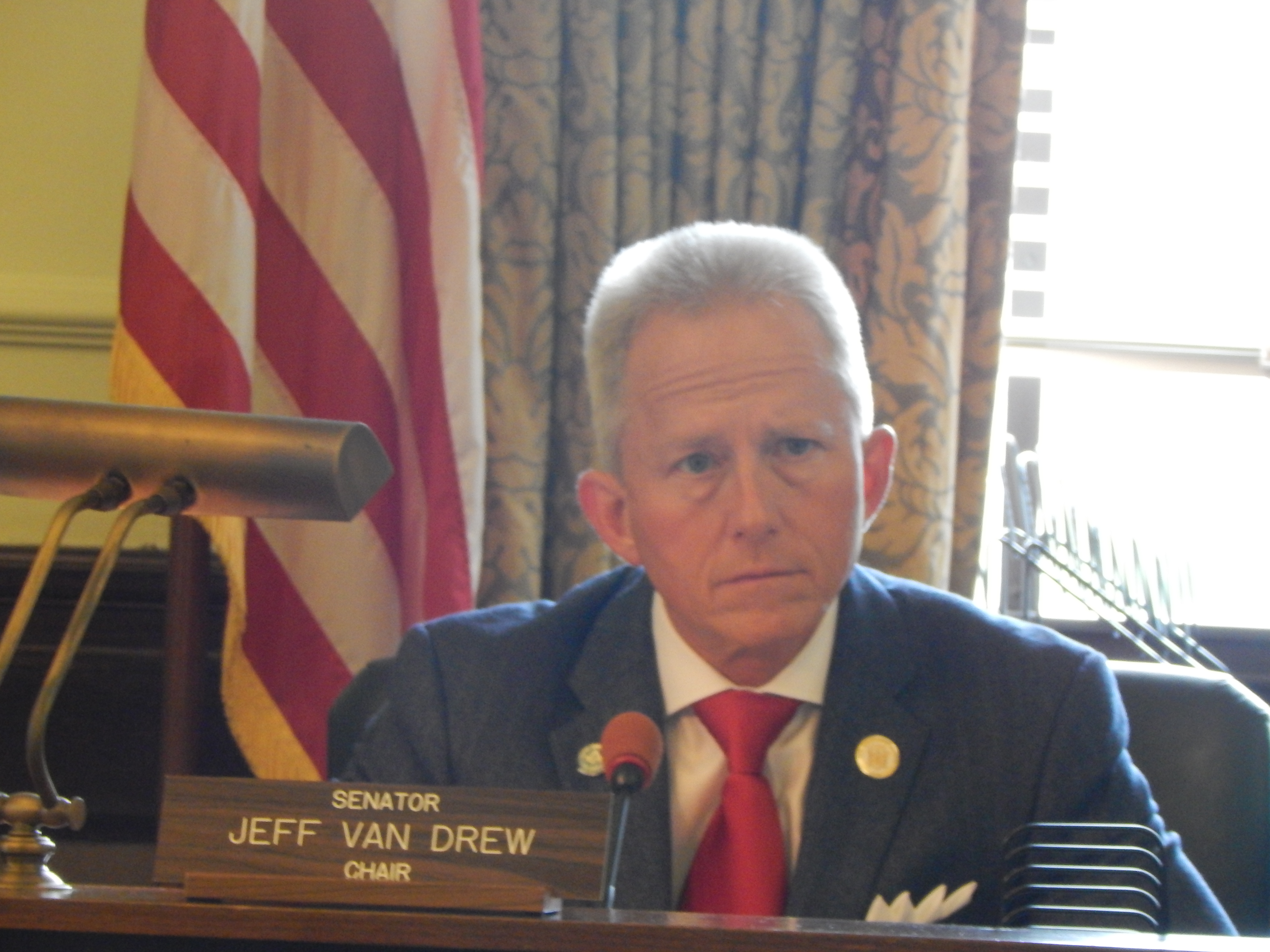 TRENTON – State Senator Jeff Van Drew (D-1) might not be ready to say if he's ready to try to exchange the marble halls of the State House in Trenton for the marble halls of Congress in Washington, D.C.. But Van Drew was more than ready to express support for the state Assemblyman who might one day replace him, state Assemblyman Bob Andrzejczak (D-1), and his LD 1 Assembly running mate, Bruce Land.
PolitickerNJ reported last month that Van Drew is being seriously pursued by the national Democratic Congressional Campaign Committee (DCCC) to run against incumbent Republican Congressman Frank LoBiondo (R-2), according to a national Democratic source based in Washington, D.C..
LoBiondo, who has represented New Jersey's Second Congressional District since 1995, decisively defeated his Democratic challenger, Bill Hughes, Jr., by a wide 61 percent to 37 percent margin in 2014. Hughes, Jr. is the son of respected former U.S. Rep. Bill Hughes, who held the CD 2 seat for 20 years. But several Democratic county chairs in the South Jersey-based Congressional district held back from endorsing Hughes, Jr. until after Van Drew publicly declared that he would not run for Congress.
The D.C.-based Democratic source added that Democratic President Barack Obama won New Jersey's Second Congressional District with more 54 percent of the vote in 2012.
Van Drew, who confirmed last month that he has met with DCCC staff, demurred then as to whether he would ultimately take on LoBiondo in 2016, stating that he wanted to focus on local races.
In a brief interview this week in between committee meetings at the State House, Van Drew maintained his personal party line.
"I'm really focused just on what's going on in the Legislature right now. We have just a few weeks left in the budget season," said Van Drew, referring to the looming end of the state's fiscal year. "As I've told the DCCC, and as I've said to my friends and my colleagues, I'm focused on getting through the budget first, and second, helping my Democratic Assembly colleagues win their races."
One of those colleagues Drew is backing includes is his incumbent Democratic teammate in the First Legislative District, state Assemblyman Bob Andrzejczak (D-1). The district, along with the Second Legislative District and the 38th Legislative District, are considered to be the most competitive in the 2015 New Jersey Assembly election cycle. Andrzejczak is viewed as a potential successor to Van Drew if the incumbent state Senator, in his current office since 2008, chooses not to run again.
PolitickerNJ asked if Andrzejczak's margin of victory, if he wins in the fall along with his LD 1 slate mate Land, matters to enhance Andrzejczak's chances of eventually succeeding Van Drew if the political dominoes fall toward D.C. for the current LD 1 state senator.
"I think [Andrzejczak] will look good no matter what the margin is, and I think he will win by a significant margin," Van Drew said. "This is an off, off year, so regardless of whomever is running, the [voter] numbers are not going to be huge. I think he's going to be successful, and so is Bruce Land."
Van Drew was also asked how the controversy over the future of New Jersey's gaming industry, including the question of whether casinos should be allowed outside of South Jersey so that potential North Jersey casino projects in Jersey City, Newark and the Meadowlands area can go forward, will affect the fate of the LD 1 Democratic slate in the fall.
"Marginally, perhaps. I think we're more concerned about it as a legislative team and not so much about the election," Van Drew said. "I have very serious concerns about North Jersey casinos, whether it's one casino, two casinos, or three casinos. The reality is, we're going to cannibalize the [New Jersey gaming] industry. We have been very local, outspoken and aggressive about how we are not voting for North Jersey casinos, no how, no way. This is just about what's right."