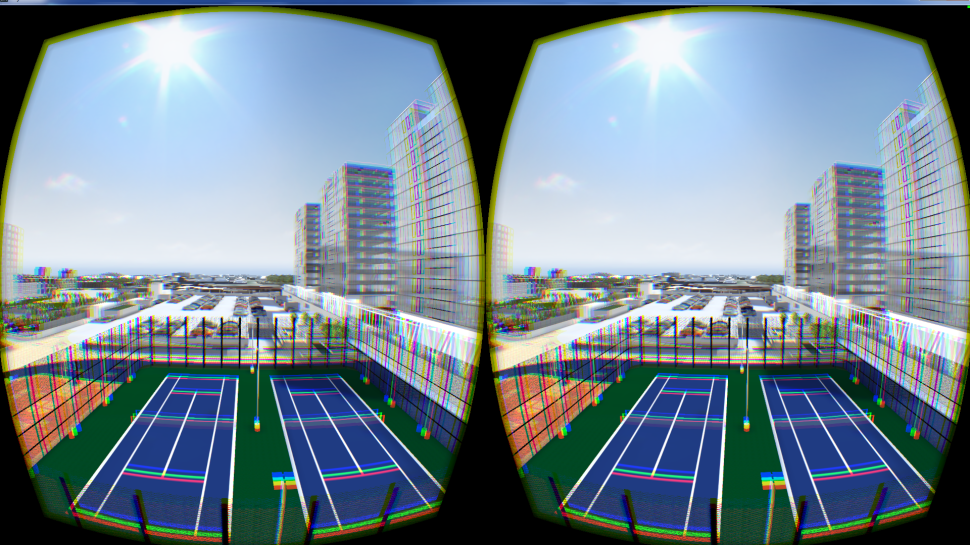 Virtual reality may already be proving its use as a mechanism for driving sales in the real estate market. One new development underway in Flushing, Queens, has been using tours of unbuilt apartments via Oculus Rift virtual reality presentations, and 75 percent of the available units on the market now have been picked up, according to the developer's sales office.
For the first time, the private-equity firm Onex is using virtual reality and a multimedia presentation via an iOS app to close sales on a building called The Grand at Sky View Parc, 40-26 College Point Boulevard, Flushing, N.Y.
"It's important for buyers to have a vision based on more than the floor plan," Helen Lee, the project's sales director, told The Observer. "We think we can integrate more technology."
The Observer got a tour through the various ways the company is using 3D technology to help its customers get a sense of what life will be like inside the new building and, ideally, buy before it is even built. According to Ms. Lee, this is the first time Onex has used this kind of multimedia infrastructure for a real estate project before.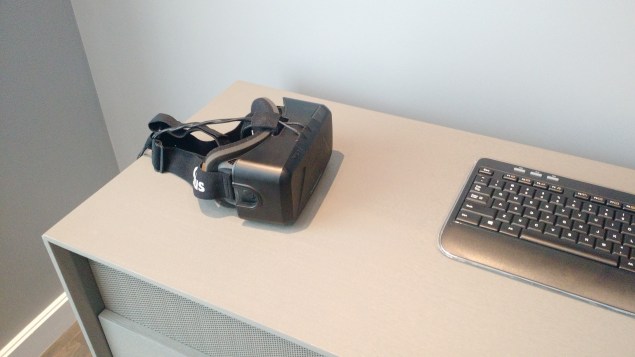 While other companies are getting into the business of creating virtual reality platforms for potential buyers to immerse themselves in a new space, it's still new and norms are evolving. Britain's Vieweet launched in early 2014 and also shows augmented reality applications on its site. Seattle's Studio 216 also shows several projects it has completed, even making it a practive to make the apps it builds for specific projects publicly available in the iOS store. The Grand has not made its app available to the public, according to Ms. Lee.
It makes sense that the applications would start in the higher end of the market, but look for the tech to show up in other markets where buyers need to get a place and don't have time to come visit it first or in buildings with high turnover, such as ones that serve college students. Right now, everything we've found in this space is based on architect renderings. Another application that should be coming soon (if someone hasn't built it already) would be to make virtual reality tours based on images from 360 cameras, of real spaces.
It will also be interesting to see if companies start to experiment with adding interactivity to spaces in order to increase emotional engagement with a site. What if companies put avatars for people in spaces that potential clients could could talk to or otherwise interact with? What if companies let clients change the decor inside VR tours? What if they did something edgy, like letting clients play a video game through a building for sale, such as a low-grade Doom scenario? Could any of those sorts of use cases increase engagement and, therefore, sales?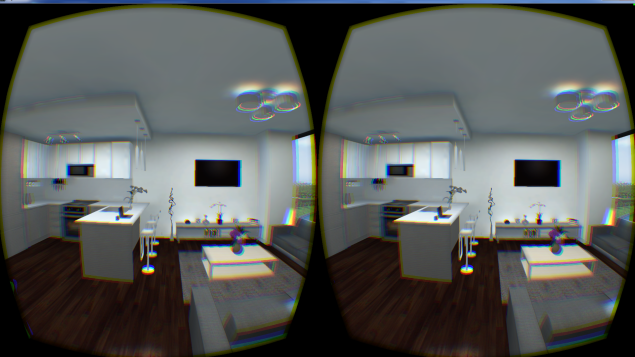 How it works
Onex worked with Miami's Evolution Ventures to build its iOS and Oculus presentations. Evolution has a platform called Sage for building multimedia presentations for luxury projects.
The units on view now using the system are in the first of three buildings set to go up at the site. There are ten different units that are tourable using the Oculus system.
Here's how it works for a potential customer. When you start, you appear to float in the air outside the building. The sales agent selects a unit for you to see and you appear to float into that unit, so you can see where it is in the building. Inside, it's clearly a rendering and it appears as a furnished space, to give viewers a sense of scale.
The system carries you through the space, as a video might, but the sales agent can speed up, slow it down or stop, if you want to get a better look. Naturally, because it is virtual reality, it is possible to look in any direction while on the tour, including out the windows. Since some of the units on the tour are fairly high up, you can see far out into Queens from the windows of the unit. The views are renderings, but it still gives clients a potential idea of what it looks like. The only view that's offered is daytime with clear skies.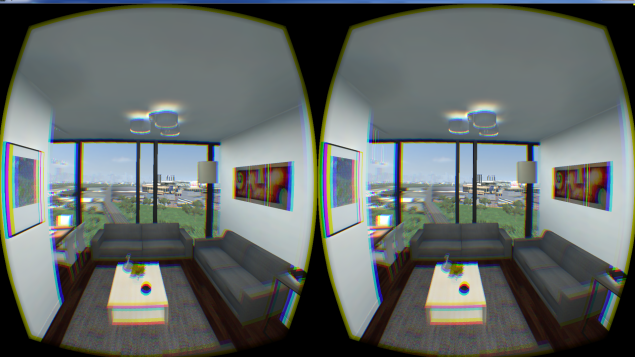 The vantage point on the virtual reality tour is very high. It gives the sense that you're a seven foot tall basketball player, perhaps taller. When looking down at the coffee tables and countertops, they seemed very far away. Not that this is necessarily a problem, but it made me wonder if it were intentional on some level. Does giving people the feeling of being tall make them more likely to buy?
Other than looking around, there's nothing else particularly interactive that the user can do. You can't open drawers or turn on faucets, change the time of day, swap out furniture or play with the pictures hanging on the wall. The sales agent controls your speed and which unit you visit. There are advantages to leaving out those sorts of functions, though. It would make it easier to export presentations to software built for the less pricey platforms, such as Google Cardboard compliant viewers.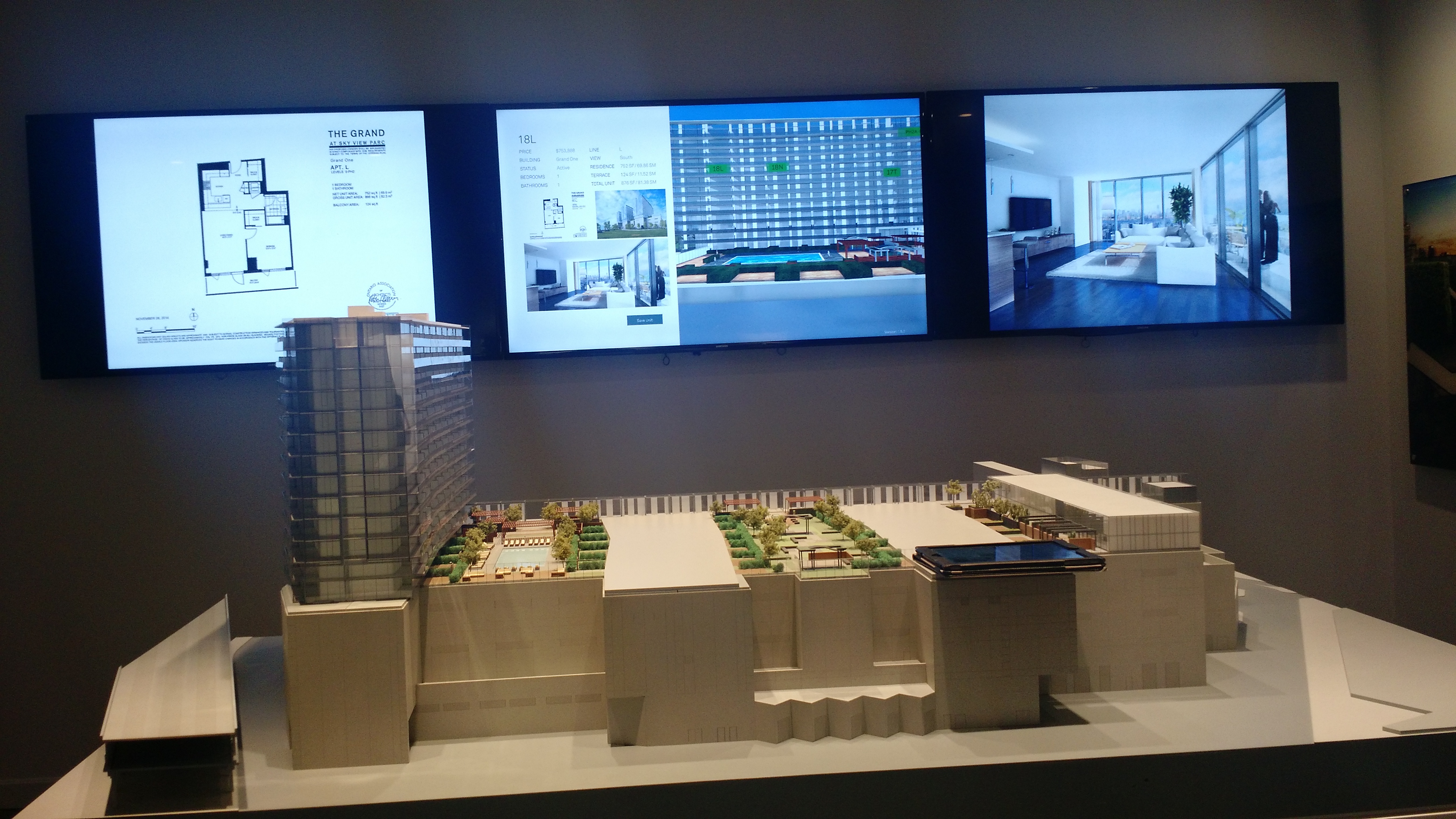 The iOS app
In another part of its sales presentation, Onex is also using 3D models of the building in a large, three screen format, controlled through an Apple iPad app, as shown above.
The multi-screen setup allows the sales agent to show clients different units, with traditional two dimensional floor plans on one screen, a 3D tour of a unit on another screen and other views from the project, such as amenities, on the third. This is also the first time Onex has used an iOS app on this scale for a building, according to Ms. Lee.
It also lets sales staff show clients instantly which units are still available, on a 3D model of the building. They can also show the site with all three of the planned buildings constructed or remove them from the model, to show how it will look as they first move in.
The buildings are going up on an existing mall in the space, which features a Best Buy, Bed Bath and Beyond and BJ's Wholesale, among other businesses on the lower levels. Onex is only soliciting sales for the first of three buildings in this phase now. Sales opened softly to select clients at the end of January, but the virtual reality system only became available when the sales office opened February 17, according to Ms. Lee.
The units for sale now are part of the second phase of development on the site. The first phase, which sold out in 2012, consisted of building the mall and the three smaller buildings atop it already on the east side of the project, shown below. The buildings were designed by Toronto's ArchitectsAlliance, with landscape architecture by Moss Gilday Group. The condominium is managed by Related.