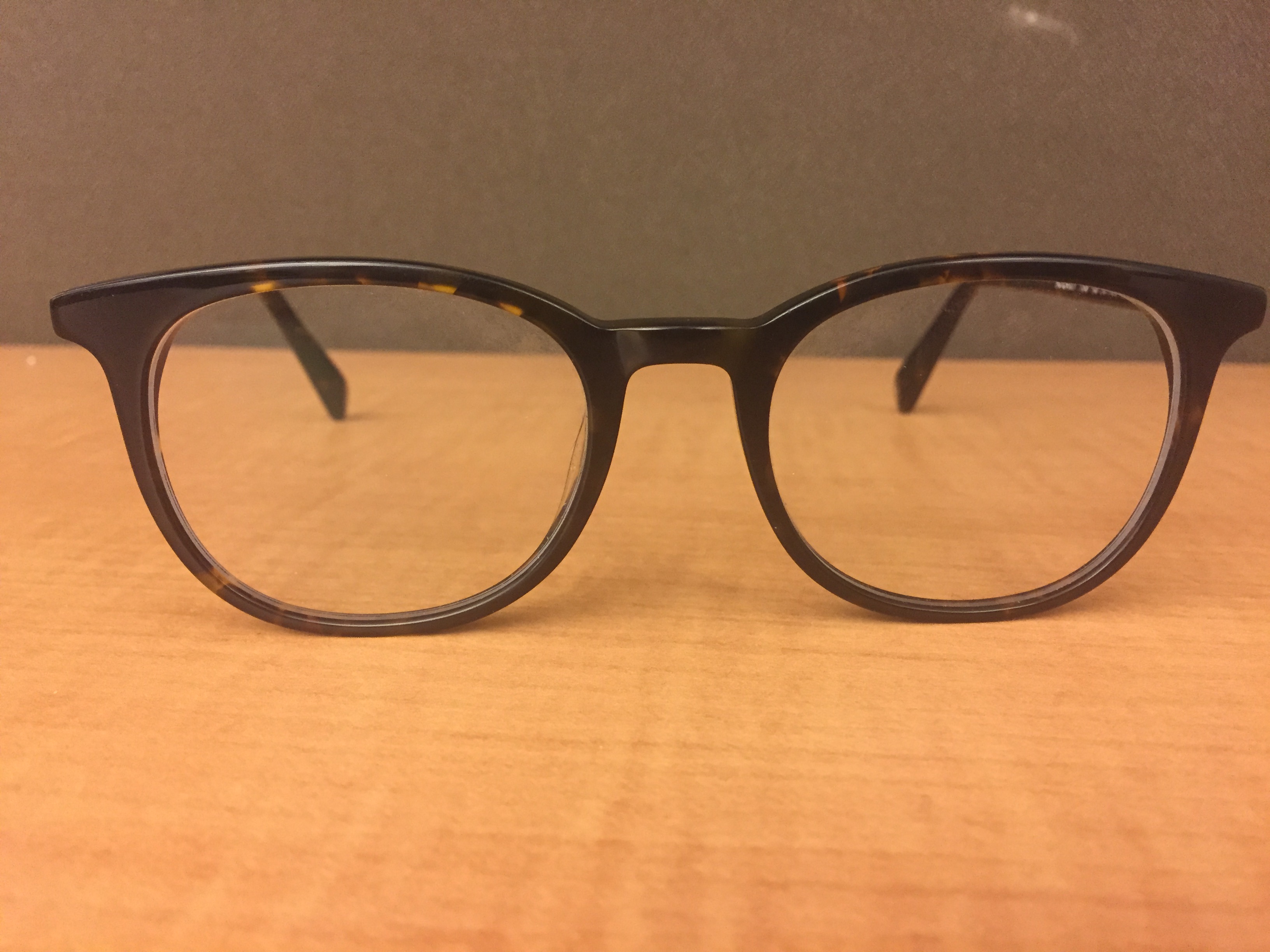 Public school eye exams are about to get a lot more hip.
Warby Parker—the eyeglass manufacturer of choice for hipsters, yuppies and do-gooders alike—has pledged to provide about 20,000 free pairs of eyeglasses over the next four years to students who need them in the city's community schools, Mayor Bill de Blasio announced this afternoon at P.S. 50 in Manhattan.
The glasses will be doled out following eye tests that will be given to every student in one of the city's 130 community schools, where the city aims to provide social and health services in addition to education. The city will spend $10 million on the exams, the mayor said.
"This has never happened before in the history of New York City. This is an amazing thing, and this will be a big deal for these kids," he said.
And any student in those community schools who needs a pair of glasses over the next four years will get a pair—courtesy Warby Parker in a public-private partnership. Mr. de Blasio said many students struggle in school because they can't see the blackboard, or because their parents can't afford the glasses they need.
"Well, we're not going to let that happen," Mr. de Blasio said. "All the kids who get these vision exams are going to get the result they deserve, which is the glasses they need."
Public Advocate Letitia James said she struggled with vision problems as a child in school, but was lucky to be able to get an operation and eyeglasses. But back then, she said, glasses weren't quite the fashion accessory a pair of Warby Parkers can be today.
"As a teenager, I didn't wear my glasses—because they were not cool," she said. "In fact, they were corny. But now, being cool and being smart are in."
In fact, all the officials today took pains to note how cool Warby Parker glasses were. The company—famous for letting people try on different pairs at home by mail, for lowering the prices of prescription glasses by designing them in-house and selling to the consumer, and for donating a pair of of glasses for each on sold—will offer kids between 10 and 12 different frames to choose from.
"They've also ensured us that the glasses will be cool, so the kids will really want to wear them, and I appreciate that," Mr. de Blasio said. "They understand what our young people need. They want to give back to the community. They want to make sure that what they're doing will have lasting impact."
Schools Chancellor Carmen Fariña, who wears glasses herself, said she saw an episode of television recently where a kid was wearing fake eyeglasses, just because they've become a fashion accessory.
"The thing is to have cool glasses," she said.
Co-CEOs Neil Blumenthal and David Gilboa were both on hand for the announcement, and promised the glasses would be up to par with the ones that retail for $95 in stores.
"We're working with our existing, only our existing suppliers using the same standards for glasses that we sell, and so they're going to be very high-quality materials, and we are making a real investment here," Mr. Gilboa said.
Mr. Blumenthal said it was important to offer up their own designs, and to give kids choices.
"That's why we wanted to sort of design frames that students really want to wear—because it's about dignity," he said. "Glasses are a core part of one's identity, so those glasses have to properly fit somebody's sense of style and being, and likewise enable them to see, to learn, to be productive members of the community."