FRIDAY, JUNE 12
Opening: "Love Child" at Ortega Y Gasset Projects
"Love Child" features collaborative artworks by some of our favorite art world couples, including Anna Gaskell and Douglas Gordon, Carrie Moyer and Sheila Pepe, and Jennifer Coates and David Humphrey, as well as the most ubiquitous duo on the international art scene, Eva and Adele. Maybe they'll be here, if they're not preoccupied primping for Art Basel.
Ortega Y Gasset Projects, 363 Third Ave, Brooklyn, 6-9 p.m.
Performance: "The Gift Shop Presents Karaoke Night" at Red Bull Studios New York
Arrive early for the release party for photographer Ben Rayner's book of pictures of Karaoke performers, Organized By Title, that he shot at bars and clubs around the world from 2006 to 2014. Then stay late and join artists Chris Rice and Joe Kay for CKTV's premiere of commissioned karaoke videos by visual artists, interspersed with live audience sing-alongs. Part art event, part wild fun, this sounds like our kind of Friday night entertainment.
Red Bull Studios New York, 220 West 18 Street, New York, 8-12 p.m., RSVP required
Screening: "Blue Velvet" at the Rubin Museum of Art
Artist and filmmaker David Lynch's 1980s cult classic about the evils that lurk beneath the surface of a seemingly cheerful American suburban community, Blue Velvet has been hailed by Rotten Tomatoes as a "subversive, surreal shocker." Tonight, hear what actor Kyle MacLachlan, who starred in the film with Dennis Hopper and Isabella Rossellini, has to say about this journey into crime, sadomasochistic violence, drug abuse, voyeurism, and perversion when he introduces the movie in the tranquil realm of the Rubin.
Rubin Museum of Art, 150 West 17th Street, New York, 9:30-11:30 p.m., $10 (sold out), but maybe you'll be lucky and get a standby ticket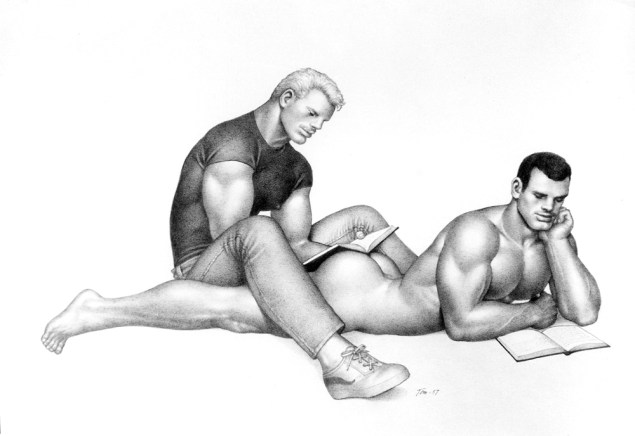 SATURDAY, JUNE 13
Benefit: "The Glass House Summer Party" at The Glass House
There's no better way to experience architect Philip Johnson's masterpiece—The Glass House—than during the annual Summer Party. Built between 1949 and 1995, the 49-acre property comprises 14 architectural structures and a permanent collection of 20th century painting and sculpture, as well as temporary exhibitions. Between the picnic lunch, musical entertainment, lawn games, and Taittinger champagne, guest are free to roam the enchanting landscape. If the $500 ticket price is too high for your budget, come back another day for one of the tours, which start as reasonably as $25.
The Glass House, New Canaan, CT, 12-4 p.m., $500
Talk: "Distortion, Deception or Dissolution? Understanding the Abstract in Indian Modern Art" at DAG Modern
In conjunction with the exhibition "Indian Abstracts: An Absence of Form," which features 80 works by 35 prominent Indian artists, DAG Modern's director of exhibitions and publications Kishore Singh discusses the unique journey of abstraction in modern Indian art, from the early 1950s onward. Listen to the lecture and then apply what you've learned while exploring the dynamic paintings, sculptures, and works on paper by S. H. Raza, Ram Kumar, Zarina Hashmi, and other Indian modern masters currently on view.
DAG Modern, 41 East 57 Street, Suite 708, New York, 4:30 p.m.
Opening: "Tom of Finland: The Pleasure of Play" at Artists Space
A gay icon, Touko Laaksonen—aka Tom of Finland—gained cult status illustrating sadomasochistic relationships between musclemen for the all-male magazine Physique Pictorial while working as a freelance graphic designer and later as an art director for the global ad agency McCann Erickson. Discovered in 1980 by Robert Mapplethorpe, who helped him gain entry into the art world, Tom's unconventional work was embraced by California bad-boy artists Mike Kelley, Raymond Pettibon, and Richard Hawkins. Here, viewers have the chance to see the artist's most comprehensive survey to date. Prepare to be shocked—or amazed—over and over again!
Artists Space, 55 Walker Street, New York, 6-8 p.m.
Performance: "Just Alap Raga Ensemble: Raga Darbari" at Dia: Chelsea
An experimental sound-and-light installation, Dia 15 VI 13 545 West 22 Street Dream House was first formulated by avant-garde artist La Monte Young and light artist Marian Zazeela in 1962. Tonight's iteration features Mr. Young's sine-wave sound environment, Ms. Zazeela's sculptures and light design, with artist/musician Jung Hee Choi's installation Ahata Anahata, Manifest Unmanifest IX. With Mr. Young and Ms. Zazeela now 79 and 75, respectively, seize the moment to experience The Dream House at its purest.
Dia:Chelsea, 545 West 22nd Street, New York, 9-11 p.m., $40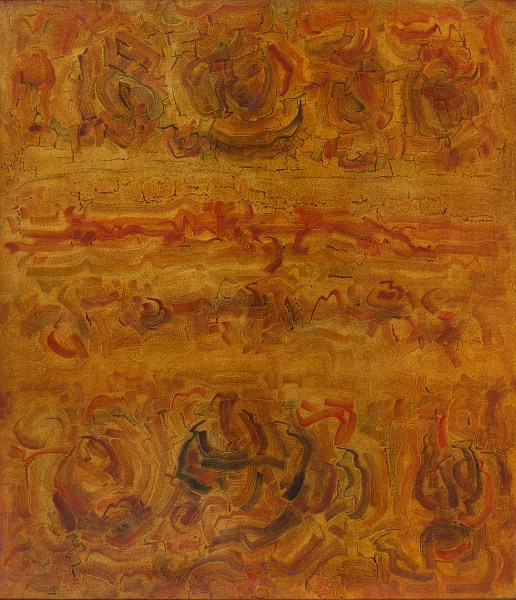 SUNDAY, JUNE 14
Performance: "Second Sundays" at Pioneer Works
The coolest spot in Brooklyn's burgeoning Red Hook neighborhood, Pioneer Works stacks their Second Sunday full of events. View the gallery's exhibition of photographer Z Robyn Renee Hasty glass-plate portraits exploring alternative genders; visit open studios of a dozen artists-in-residence; be confronted by interventions popping up around the massive space; and enjoy the hypnotic Moroccan sounds of Innove Gnawa and the Brazilian Forró dance rhythms of Rob Curto's Pé de Serra All-Stars. And the most incredible thing is that's it's all free!
Pioneer Works, 159 Pioneer Street, Brooklyn, 4-10 p.m.
Opening: "Michal Helfman: I'm so broke I can't pay attention" at K.
A multidisciplinary, Israeli artist living and working in Tel Aviv, Michal Helfman has gotten a lot of buzz in her homeland and Europe, but her work remains a mystery here. According to K period's website, "Focusing on relationships between reviled and hidden agents within society, Helfman has developed an installation approach that combines the back-stage/front-stage structure of theater to discuss the real and the symbolic." Beyond the title of the show catching our fancy, we want to find out what the buzz is all about.
K., 334 Broome Street, New York, 6-8 p.m.
Opening: "Elisabeth Kley and Conrad Ventur: Translucent Threads of Dawn" at Regina Rex
The edgy, L.E.S. gallery Regina Rex mixes Elisabeth Kley's ornamental ceramic cages with Conrad Ventur's photographs of the underground film star and performer Mario Montez to extravagant ends. Ms. Kley's cages have colorful exteriors and unfinished interiors to metaphorically show two sides of persona, while Mr. Ventur's photos of Montez—a drag performer who appeared in the experimental '60s films of Jack Smith and Andy Warhol—show the aged star in the exotic costumes of characters from his past. Come see if the threads that hold these two artists together truly do glow.
Regina Rex, 221 Madison Street, New York, 6-8 p.m.
MONDAY, JUNE 15
Screening: "The Bad Sleep Well" at BAM
As part of the BAMcinématek "Black & White 'Scope: International Cinema" series, filmmaker Akira Kurosawa's 1960 classic The Bad Sleep Well offers a Japanese twist on Shakespeare's Hamlet. Toshiro Mifune stars as a young man who gets a prominent position in a corrupt postwar Japanese company in order to expose the men responsible for his father's death. Honored by MoMA and every other museum that treats film as art, Akira Kurosawa never disappoints!
BAM Rose Cinemas, 30 Lafayette Avenue, Brooklyn, 5 p.m. and 8:15 p.m., $14