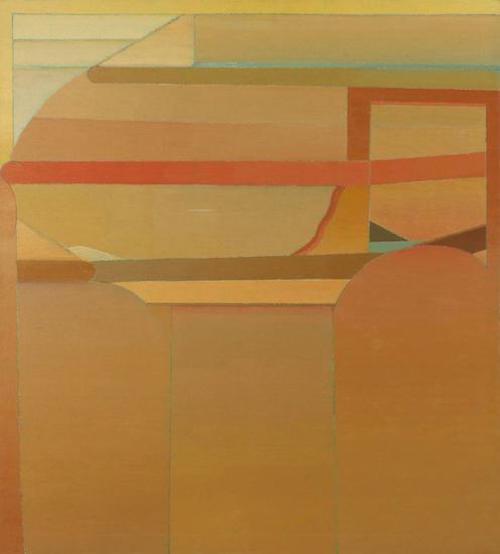 FRIDAY, JUNE 26
Opening: "No Vacancies" at Marianne Boesky Gallery
A smart group show about art's relationship to the human body and architectural space, "No Vacancies" features Miyoko Ito's geometric paintings from the 1970s; pared-down plaster sculptures from the 1960s by Phillip King; anatomical and corporeal sculptures than span nearly 30 years—from 1983 to 2012—by Robert Morris; and recent geometric works in wood by the youngest artist in the exhibition, Lisa Williamson, that references architectural forms.
Marianne Boesky Gallery, 509 West 24 Street, New York, 10 a.m.-6 p.m.
Opening: "Doris Salcedo" at the Guggenheim Museum
A Columbian-born sculptor, Doris Salcedo makes work based on her personal experiences in her politically troubled homeland. Often composed from items of furniture, her sculptures and installations deal with memory, loss, and mortality. A big show for an internationally acclaimed artist, the Gugg's 30-year retrospective occupies four levels of the museum's Tower galleries.
Solomon R. Guggenheim Museum, 1071 Fifth Avenue, New York, 10 a.m.-5:45 p.m., free with museum admission
SATURDAY, JUNE 27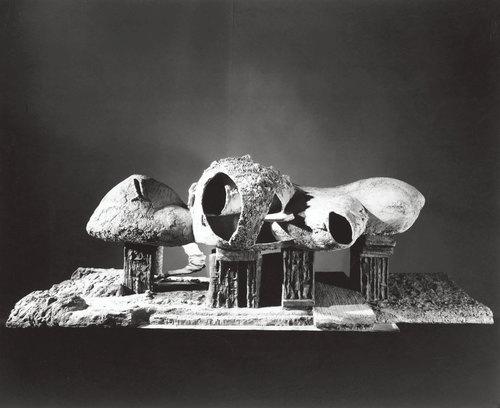 Opening: "Endless House: Intersections of Art and Architecture" at MoMA
Through drawings, photographs, video, installations, and architectural models drawn from MoMA's collection, "Endless House" highlights how such artists as Louise Bourgeois and Bruce Nauman have used the house as a means to explore universal topics, and how architects like Frank Gehry and Rem Koolhaas have tackled the design of residences to expand their discipline in new ways. Taking its name from an unrealized project by the Austrian American artist and architect Frederick Kiesler, who died 50 years ago, the exhibition celebrates his legacy and the cross-pollination of art and architecture that made his decades-long project a reference for generations to come.
Museum of Modern Art, 11 West 53 Street 10:30 a.m.- 5:30 p.m., free with museum admission
Opening: "Isidro Blasco: Prime" at John Davis Gallery
Another remarkable practitioner who straddles the world of art and architecture is Spanish-born artist Isidro Blasco. Taking the rooms of a house as his point of departure, Mr. Blasco visually deconstructs the space and physically rebuilds it from a deformed perspective—adding painted planes of color to the building's ramshackle architecture. Beautifully situated in the gallery's courtyard, it's worth a trip to Hudson to see.
John Davis Gallery, 362 1/2 Warren Street, Hudson, New York, 6-8 p.m.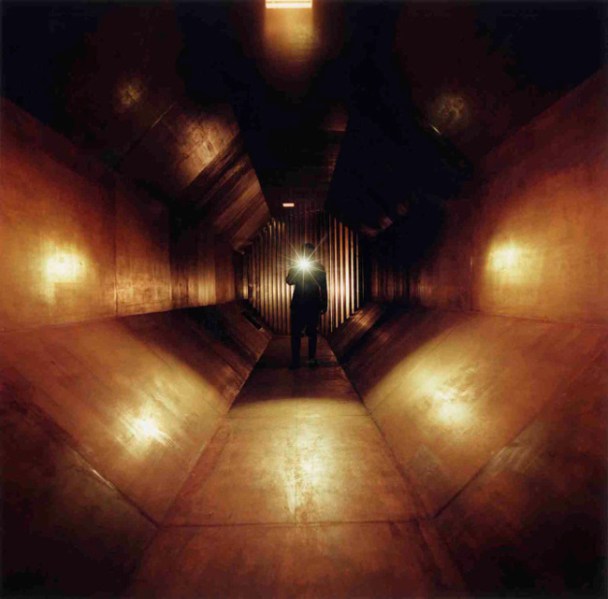 Screening/Talk: "Jane & Louise Wilson: Screening & Conversation with the Artists" at SVA Chelsea Gallery
In conjunction with the group show "From the Ruins…" at the School of Visual Arts' 601Artspace, curator Jane Ursula Harris screens two recent films by Turner-prize nominated artists Jane & Louise Wilson. The Toxic Camera revisits the Chernobyl nuclear disaster through interviews with clean up crews, plant workers, and a film crew that documented the aftermath of the 1986 meltdown, while Undead Sun investigates the sophisticated uses of surveillance and propaganda in WWI. A dialogue between the artists and the curator about the apocalyptic themes of the show and the rise of tourism to disaster zones will follow the films.
SVA Chelsea Gallery, 601 West 26 Street, 15th Fl, 4-5:30 p.m., rsvp required
SUNDAY, JUNE 28
Opening: "Stanley Whitney" at KARMA
An abstract painter who's been active on the New York scene for more than 40 years, Stanley Whitney is known for his gridded fields of vibrant colors. For this exhibition, KARMA focuses on his paintings and drawings from the 1990s, when his brushstrokes were looser and more gestural. Catch a look at the artist's work from this period and then mark your calendar for Whitney's survey of paintings and drawings made between 2008 and 2015 at the Studio Museum in Harlem in mid-July.
KARMA, 39 Great Jones Street, 6-8 p.m.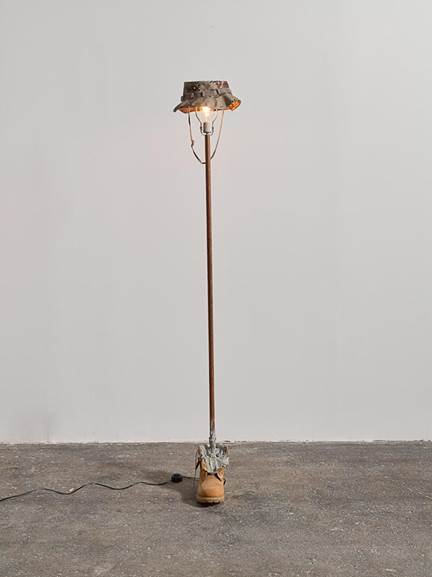 Opening: "Marlborough Lights" at Marlborough Gallery
Kids star Leo Fitzpatrick, whom we recently reported went from being a child actor to a director at Marlborough Chelsea, organized his first exhibition with a little help from his art world friends, who include Joe Bradley, Klara Liden, Nate Lowman, and Josh Smith. A play-on-words, "Marlborough Lights" is a show of art using light as the medium by artists that are more known for other types of work. Exhibited on the floor, walls, and ceiling of the gallery's Broome Street location, the works are displayed so that they bleed into one another. How illuminating!
Marlborough Broome Street, 331 Broome Street, New York, 6-8 p.m.
MONDAY, JUNE 29
Talk: "Ernesto Bazan: Cuba, Then & Now" at Sous Les Etoiles Gallery
In conjunction with the exhibition "Cuba, Then & Now," which features the photography of Ernesto Bazan and Magdalena Solé, Mr. Bazan will discuss his black-and-white documentary images of street life captured over a 22-year period of change in the island nation that is now on everyone minds.
Sous Les Etoiles Gallery, 560 Broadway, New York, 7-8 p.m.