Dana Wefer announced on Monday that she will be running for the 4th Ward Seat of the Hoboken City Council.  The elections for City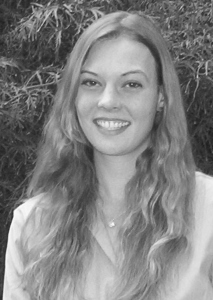 Council are on November 3rd and all six ward seats are up.
An attorney, Wefer has gained visibility through her work at the Hoboken Housing Authority where she has served as chair since May 2014.  She was just reelected chair for another one year term last month.  At the Housing Authority, Wefer uncovered and blew the whistle on millions of dollars in unlawful procurements.  Her whistleblowing precipitated an independent audit and HUD procurement review that uncovered even more unlawful procurements.  Under Wefer's leadership, the administration was changed and the agency is now conducting its first ever legitimate nationwide search for a new executive director.   Wefer has also served as treasurer of the Democratic Committee.
According to Wefer's campaign website, www.WeferForCouncil.com, her campaign will focus on the issues of taxes, development, and transportation and parking, but Wefer assures that she is eager to tackle all issues facing Hoboken and the 4th Ward.
"The 4th Ward deserves a representative who can effectively advocate for solutions to the big problems, such as taxes and parking, as well as quality of life issues, such as street cleanliness," Wefer said Monday.  "Constituent services is important, and I believe that we can do better in the 4th Ward."
The 4th Ward seat is currently occupied by incumbent Timothy Occhipinti who announced his bid for reelection last month.  Occhipinti also ran for mayor in 2013, but came in a distant 3rd in both the city and the 4th Ward.