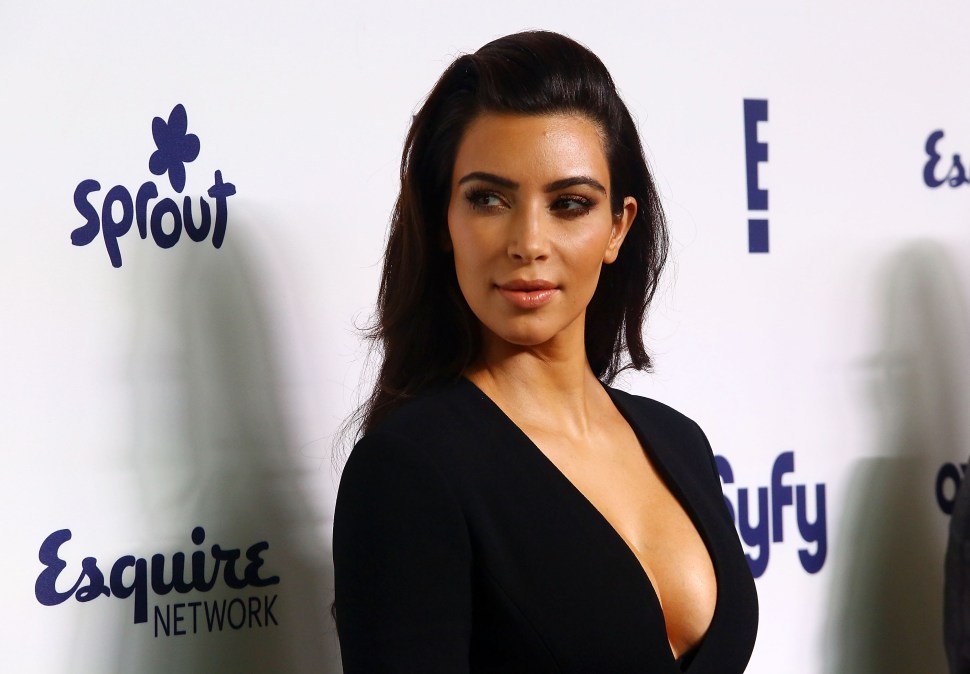 Kim Kardashian broke the Internet with her photo shoot with Paper Magazine, six months ago. In February, (Rap) Genius started buzz marketing its most ambitious project to date, to enable Genius annotations anywhere on the Internet.
Now, the two have brought their biggest endeavors together with a Genius annotated version, released today, of the original story, "No Filter: An Afternoon With Kim Kardashian."
Genius rose to prominence in two ways: first, getting famous rappers involved in annotating the lyrics of their best songs on the site, making them standout with special green highlights indicated that they came from the text's originator, and, second, via the antics of its founders. The company has dramatically toned down the latter but the insight born out of the former has evolved.
The new version of Paper's story reflects that evolution. When you visit the story, you'll see that many of the words on the site have a grey highlighting. When readers click on the annotation, it opens a window that shows a verified annotator, with their title and relationship to the project and whatever they had to say. In the second annotation, on the words "Kim Kardashian" in the title, Editorial Director Mickey Boardman has added that Ms. Kardashian expressed her willingness to do anything as soon as she arrived, adding "We tried a few different ideas and she said, 'I will stay all night. I will do whatever you want. If we are going to do this, let's really do this.'" The magazine's Chief Creative Officer, Drew Elliott, corroborates Mr. Boardman's take on how game Ms. Kardashian was, in a comment on his annotation.
In other words, the magazine loved working with her.
Mr. Boardman and Mr. Elliott took the lead on the annotation, describing it as a digital oral history in a joint release from the two companies. "Drew and I wanted to give our audience the 'DVD extras' and offer a personal behind-the-scenes take," Mr. Boardman said, in prepared remarks.
Other insights revealed in the annotations:
Jean-Paul Goude, the shoot's photographer, came to the scene with more than one butt-related idea, according to Mr. Boardman's annotation of his credit in the byline.
Hanging out with Ms. Kardashian on the shoot was like hanging out with your sister, Mr. Elliott said in one annotation. Writing, "Without sounding cheesy, she is just really in touch with herself and her thoughts."
Mr. Boardman compares her to Elizabeth Taylor, in that she's a star who is constantly watched and yet has enough discipline to never say anything too controversial.
Any site on the Internet might have Genius annotations on it. All readers have to do to see if it does is add the following to the front of any URL online: http://genius.it/
For example, look here. There should be yellow annotation in the headline. In order to be able to leave annotations on non-Genius sites, join the Genius Beta. The Observer also has annotated versions of its interview with Peter Young and with Viral Nova founder Scott DeLong.
For an even deeper behind the scenes perspective, Medium has a story about the back-end preparations 29th Street Publishing, the company that manages Paper's website, made for Internet breaking photo spread.
This story has been updated with additional links to annotated stories.