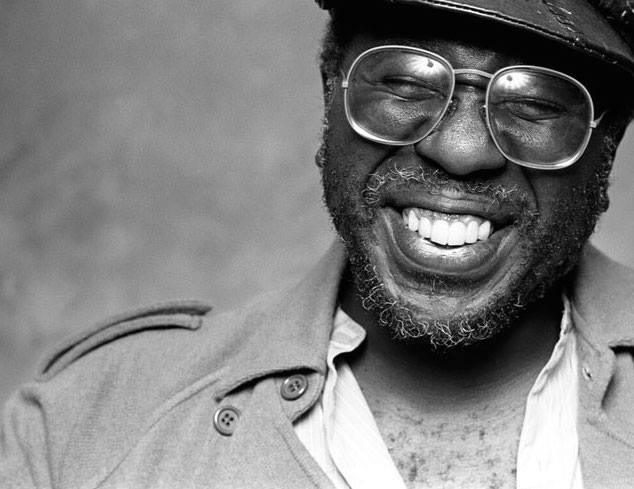 One of the things I love about my wife is that she can immediately tell the difference between "(Rap) Superstar" and "(Rock) Superstar" by Cypress Hill when either version comes on the stereo. The more meaningful tangent to that thought originates within myriad other ways that music helped define the love I have for my wife. Also, how song lyrics have informed various chunks of the practical knowledge I carry through everyday life.
There was something empowering to hearing grown men—and, ya know, rock stars—unabashedly declaring that preserving romantic love is a worthwhile priority.
It's fair to say that Curtis Mayfield clarified the truest desire I held in my 20s when he sang, "Someday I'll find me a woman, who will love and treat me real nice." The line is a fragment to the bridge of The Impressions' "It's All Right," yet a thought so complete and succinct that it formed the basis of a clear, however wistful, goal.
When Stevie Wonder sings, "I was made to love her, worship and adore her" the sentiment is echoed in a song by Jamaican singer Slim Smith titled "Born to Love." In it, he concludes, "I knew right then and there… you were made for me, and it wasn't hard to see: I guess I was born to love you." Maybe there was something empowering to hearing grown men—and, ya know, rock stars—unabashedly declaring that preserving romantic love is a worthwhile priority.
Amidst the vast sea of heartbreak-driven songs there is even more subtle wisdom and instruction to be uncovered. When the roads my wife and I travelled became rocky, I heard an essential message in "I'll Stay" by Funkadelic: "You know her head went out to play, she'll get over that." Then, more reassuringly from the same song, "I know my reward when she returns, keeps me hanging on. I'll stay." That song had previously been recorded years earlier by The Parliaments as "I'll Wait," so it was an idea of heartbreak and devotion that George Clinton was interested in re-exploring over time.
Most of my favorite songwriters were compelled to express their willingness to wait, or to otherwise elaborate on the inner-workings of their romantic distress. Obvious examples include Bob Marley's "I'm Still Waiting" or "Waiting in Vain," but I'm also thinking of lyrics from one of his sons, Stephen Marley, who is adept at expressing the dynamics of love, heartbreak and regret in his own songs.
Amidst the vast sea of heartbreak-driven songs there is subtle wisdom and instruction to be uncovered.
In "Someone to Love," the younger Marley asks himself, "How did I get so upset? Let my baby go through the door, now I can't see her no more. My mistakes, stupid attitude." In another song, "Hey Baby," Stephen Marley outlines the yin-and-yang of a successful relationship: "It's a joy when I sit down and think of the good times that we have. And what we do to make it through when the good turns to the bad."
There is perhaps no song where the regret of losing a woman's love can be heard more thoroughly and vividly than when Bob Dylan pleads for redemption from his ex-wife, "Sara." As he reminds her of the vacations they shared, the mental snapshots of their kids playing on the beach—as he plaintively recalls "staying up for days in the Chelsea Hotel, writing 'Sad Eyed Lad of the Lowlands' for you"—I can feel the full weight of his deepest desire gone awry and the emotional consequences of its failure. And we, the listener, can maybe try to avoid that pitfall in our own lives.
***
On a more practical and less personal scale, music lives up to its potential for being a "universal language," both coloring my knowledge of parts of the world I will never visit while also facilitating communication and friendship throughout my travels.
On a recent trip to Jamaica with my wife, we were shown around the countryside by a young local guy named Tre. As we got to know our new acquaintance, he reflected on how happy and prosperous I seemed to be. I let him know about the various financial and emotional problems that lay beneath my jovial exterior and said, "I'm telling you man, better must come!" informally quoting the Delroy Wilson song that became Michael Manley's election campaign song in 1972.
Music lives up to its potential for being a 'universal language.'
He laughed heartily and said, "You sound like a Jamaican, mon!" Throughout the next couple days, we bonded over music, and he introduced me to a handful of new songs, including "Marie" by Vybz Kartel—"a love song for the herbs," something we could mutually appreciate on the spot.
The most memorable episode from our time together occurred as we drove down the roads of the Jamaican hillside, blasting Notorious B.I.G.'s "Hypnotize." Tre kept calling out to "bring it back!" commanding me to replay the first few notes of the track over and over. As those juicy, anticipatory opening sounds blasted through the car speakers, he pumped the breaks in rhythm to the tune, and the vehicle bounced up and down along the road. Onlookers from the street either paid little attention to us or vaguely grooved along to the bouncing car.
It's worth remembering that Notorious B.I.G. (nee Christopher Wallace) was born to a Jamaican mother, and the cultural proximity of reggae to hip-hop is impossible to overlook for other reasons, too. Musically, Brooklyn is the closest island to Jamaica, and the Jamaican "soundsystem" model of street parties featuring DJs and dancing formed a building block to what eventually grew into the earliest iterations of Bronx hip-hop.
More importantly, both forms of music generate insight into what life looks and sounds like in impoverished, strife-ridden areas of our world. If not for Jacob Miller and Bob Marley, would I have any concept of a "tenement yard" or the conflicting rhythms of Trenchtown's numbered streets?
If not for rap artists like 8Ball, Outkast and UGK, I probably would have never heard of American neighborhoods like Orange Mound, College Park, or Hiram Clarke. Although I grew up nearby in Manhattan, many of my impressions of places like Southside Jamaica, Queens, Brownsville, Brooklyn, and the South Bronx were formed through songs by 50 Cent, M.O.P. and KRS-One, respectively.
When the roads my wife and I travelled became rocky, I heard an essential message in 'I'll Stay' by Funkadelic.
When 8Ball says, "You can only imagine the ghetto if you ain't raised in it," I believe him completely.
And then there's the word "ghetto" itself—most helpfully put in perspective for me by a random lyric I heard during the set leading up to a Culture show at S.O.B.'s in NYC 1997.
I doubt I will ever be able to source the quote, but the DJ played it over a loud beat, the voice of someone who declared confidently, "Remember! The word 'ghetto' originated in the Jewish community." That line alone helped bridge a major gap in my understanding of the distance between the Upper West Side and Bedford-Stuyvesant.
And as someone who grew up as a "reform" Jew in New York—with instincts to continually evaluate the nature of God's existence rather than automatically accept any one version of it—I reluctantly bring up the last area of my thinking where song lyrics have provided meaning and understanding for me:
It has become fashionable to parse the hazards of religion and to intellectually disabuse people of their belief in a higher power, but I challenge anyone to listen to Curtis Mayfield's "Jesus" and not be moved by every ounce of Mayfield's ode.
When Stevie Wonder wonders about the meaning of God in "Heaven is 10 Zillion Light Years Away," he builds the momentum until the final lines of the song, triumphantly declaring, "I opened my heart one morning, and I sho nuff could feel it!" I have never listened to that song and not felt "it."
When The Wailers sang, "half the story has never been told" and stated "a mighty God is a Living Man," they are crystalizing important cornerstones of Rastafari belief, and they are doing it in a way that sounds pretty logical to me.
Then again, maybe I'm overly fixated on all this stuff, miscalculating the knowledge I claim to have gleaned from pop songs. Maybe songs are more meant to be a convenient way to dance around a bit and enjoy a melody. Maybe I'm distorting the poetic beauty of the music I love for literal purposes in order to live inside a world of abstractions and escapism.
Or, maybe that's not so bad anyhow. After all, as Bob Marley said, "who feels it, knows it."