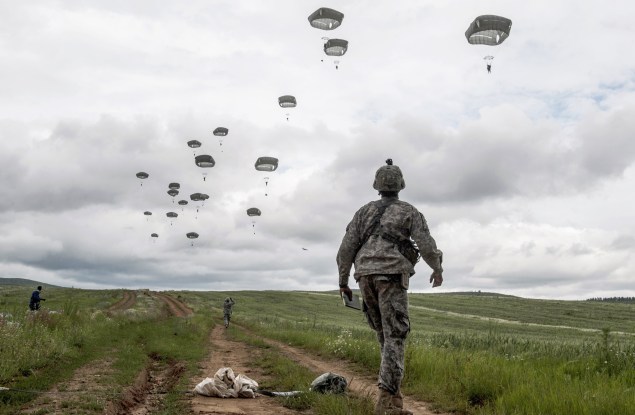 Almost one third of all returning post 9-11 service men and women are suffering from Post Traumatic Stress (PTS), Traumatic Brain Injury (TBI), or clinical depression. But as opposed to other illnesses, when it comes to PTS and TBI we don't yet have a tried and true method of diagnosis and treatment.
I spoke with Dr. Charles Marmar, Chief of Psychiatry and director of the Cohen Veteran's Center at NYU Langone Medical Center, about the current limitations of what he calls a one-size-fits-all rather than a customized personalized approach. Marmar says we are still at a disadvantage in terms of diagnosis, optimizing treatments, and in determining real outcome. "The best we can do at the moment is to take a careful history and explore with the returning war fighters their current function … we lack a set of tools … that can confirm or disconfirm the diagnosis of PTS or TBI or related problems like depression … confirm them with independent lab tests, brain imaging tests, blood tests, urine tests."
---

Thanks to advances in genetics, more than 30 percent of the risk for PTS will soon be determined in advance of sending a soldier into combat.
But the science is changing. Exciting research is ongoing at medical centers around the country including Stanford, Emory, and my hospital, NYU Langone, where biological methods are tested to allow early detection of PTS and TBI. The Department of Defense is playing a major leadership role both in terms of the research itself as well as the funding, as an effective partnership is forged between the public and private sector.
At the Cohen Veterans Center, Dr. Marmar is leading a team of researchers to develop new imaging techniques and biological measurements that he predicts will be a game changer in five years "in saying which treatment is best for each person."
Dr. Fernando Boada, Professor of Radiology and Co-director of the Center for Biomedical Imaging at NYU School of Medicine is working with special MRI images which reveal in vivid color the communication between different parts of the brain that are lost with TBI and PTS. At Stanford, researchers have demonstrated that patients with PTS experience heightened activity in the fear and memory centers of the brain in response to stimuli.
Dr. Marmar predicts that another reliable marker will be genetic, that current research reveals that more than 20 percent of the risk for PTS will soon be determined in advance of sending a soldier into combat. Knowing genetic risks will also help doctors determine personalized treatments when our war fighters return.
Since the wounds of PTS and TBI are not visible, vets don't always want to admit they are suffering. Having a more definable diagnosis and treatment may help. There is a movement to drop the "D" from
PTSD
because being labeled as having a disorder may interfere with job applications. Still,
a recent study
by the RAND Corporation did not conclude that the "D" increased the stigma that a veteran faces.
Dr. Marmar says that there is a spectrum of disease, that veterans who experience flashbacks, anxiety, insomnia, avoidance of the memories, have PTS, and when the symptoms increase to the point of interfering with daily function then the term disorder is more appropriate. Veterans with TBI may have some of the above symptoms as well as headache, dizziness, nausea, difficulty thinking clearly and remembering events.
As an internist, when I treat a sore throat, I can confirm strep bacteria as the cause with a culture and treat it with an antibiotic that I know works. I also know that some patients are more prone to strep throat than others and that some will respond better to certain antibiotics than others. I also have the same type of markers available to me for diagnosing and treating heart disease.
Dr. Marmar says we are making significant progress toward being able to approach PTS and TBI, the invisible wounds of war, in the same way that we approach other diseases. "If we have this conversation
5 years from now
we will have blood tests and brain imaging tests and brain wave tests that will be of enormous value to adjudicate this decision and we will be able to offer our war fighters something more than a detailed clinical assessment."
"We are hopeful," he continued, "that we will have genomic profiles that would say you should take this anti-depressant and not that one, you should not take an anti-depressant, you should take an adrenaline blocking drug, or you might benefit more from psychotherapy."
 ***
Marc Siegel MD is a professor of medicine and medical director of Doctor Radio at NYU Langone Medical Center. He is a Fox News Medical Correspondent.