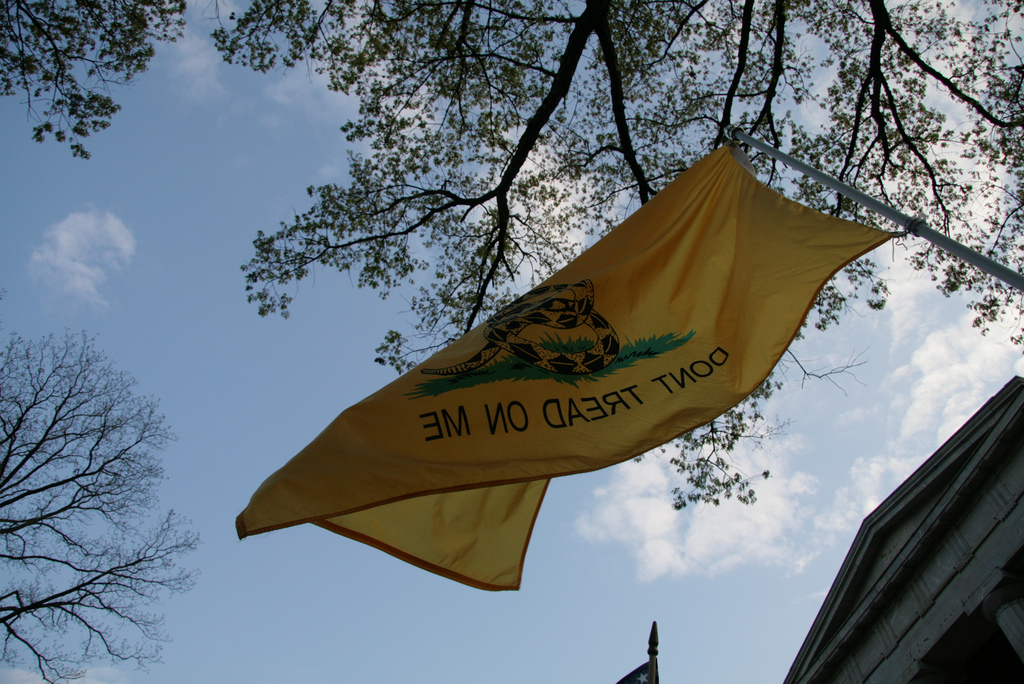 Over the past 5 years, the Tea Party faction of Congress and the Administration have repeatedly clashed over, well, just about everything. Obamacare, foreign policy, the size of the government—political observers would be hard pressed to find area in which the President and the Tea Partiers can actually find some ground. But the Tea Party's latest target—the Export-Import Bank—signals a new and vastly more troubling chapter in this fight—one that should bother anyone who cares about economic growth in a time where the recovery is finally taking hold.
The Export-Import Bank is our country's official export credit agency. It helps American companies acquire financing when necessary and makes loans to foreign customers of American made products. It supports the work of large companies like Boeing and GE and the many small businesses that make up the supply chain for those corporations. U.S. small businesses—like Patton Electronics in Gaithersburg, MD, Robbins Ice of Solon, OH, or Aldis Inc. in Knoxville, TN—receive trade credit insurance that supports their operations and provides a line of credit if foreign buyers are late on payments.
The Ex-Im Bank is not an instrument unique to the United States. Almost 60 nations have similar export credit agencies. If Congress fails to reauthorize the Ex-Im Bank, the U.S. would be the only major economy without an export credit agency.
Other countries have established these banks because they see the value they bring to their local economies. The U.S. Export-Import Bank supported $27.5 billion worth of U.S. exports in 2014 alone. And during the recession, when many companies did not have access to liquidity, the Ex-Im Bank stepped in to provide much-needed support.
In addition to supporting employment and economic activity, the Bank operates at no cost to U.S taxpayers. Yes, that's right: it's that rare government agency that doesn't cost tax payers a dime, and in fact, sent almost $675 million to the Treasury Department in 2014. During the recession, the Ex-Im Bank even helped provide capital at a time when every government agency was hard up. In short, the Ex-Im Bank supports job growth at home, strengthens American companies, helps our long-term economic competitiveness, and provides counter-cyclical support, all while costing taxpayers nothing. Reauthorizing the Ex-Im Bank even has—wait for it—bipartisan support, that rarest of quantities in modern Washington.
So why—in the face of a budget-friendly entity that supports economic growth—are conservative Republicans pushing for the Bank's charter to expire?
In addition to stepping into a fight between Boeing and Delta, opponents of the Bank argue that the private companies should be able to secure the financing necessary without the help of the Bank. A fine argument in theory, but not a practical one for a modern, complex economy. Many factors go into investment, including political uncertainty. As a government-backed entity, the Bank ensures the loans are secure. And if the US Credit agency is not there to help American companies, other countries will happily step in and displace them. In fact, as Joe Nocera noted recently, the debate is already having a chilling effect on US economic activity.
The fight over the Ex-Im Bank marks a new radicalism in Washington, an instance in which, unsatisfied with manufactured crises and government shutdowns, Tea Party Republicans are looking to take a hatchet to smarter investments we make in our country. But this time it's actually worse: Because of the need for reauthorization, all the Tea Party has to do is play the waiting game—the consequences of which could be disastrous for our country.
-Patrick Reimherr and Harin Contractor were former Economic Policy Advisors at U.S. Department of Labor
Harin J. Contractor (@harincontractor) & Patrick Reimherr are former Economic Policy Advisors at the U.S. Department of Labor.