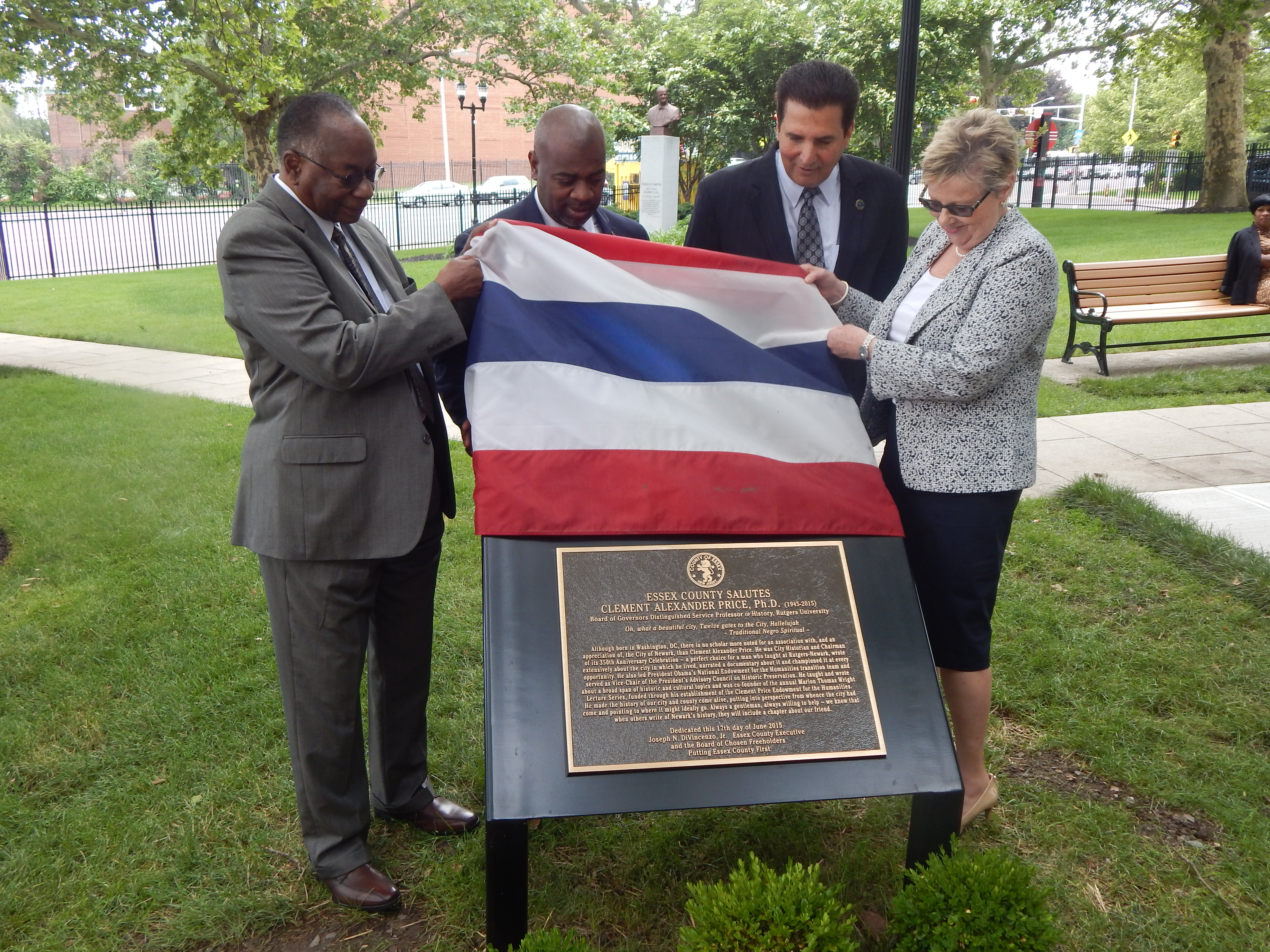 NEWARK – All saints have shrines. In New Jersey's largest city, Newark's political, economic and intellectual establishment assembled on Wednesday to honor the life and achievements of the late Clement Price, the city's historian and a prominent Rutgers professor. Newark and surrounding Essex County, recently united politically, gathered united by love for a man acknowledged to be beyond politics as a plaque was unveiled to honor Price. In doing so, a permanent shrine was created for the man widely acknowledged to be Newark's patron saint.
"We all love Clem. He was a beacon, our intellectual true north," said Kinshasha Holman Conwill, Deputy Director of the Smithsonian National Museum of African American History and Culture in Washington, D.C, as she addressed the overflow crowd packed inside the First Floor Rotunda of the Essex County Historic Courthouse in Newark. "His presence animated every discussion he joined. His deceptively quiet manner, and wonderfully wily wit, led us through some of our most important and complicated conversations on race, culture and history. The history of urban America, especially of his beloved Newark, was Clem's lens, his radar, the crucible by which he forged a legacy that will be honored as long as this plaque stands, as long as women and men seek light in the darkness, as long as all those of good will continue to fight the good fight and stand for the dignity of their fellow human."
"He was a public historian and a public figure. The public space can be raucous. It can be dangerous. It can be intimidating. But he came into that space, and he kind of mellowed everything out, which is the gift that he had – to bring a lot of people into the room who usually, if he weren't there, might have been choking each other in the corner," said Newark Mayor Ras Baraka. "He was able to create a space for all of us, so we could get out what we believe in a way that we could have a debate in a very democratic sense."
"I've got to tell you, Mayor – Clement may not be here, but he's still watching us," added Essex County Executive Joe DiVincenzo,while noting that Price was a Washington, D.C. native. "Listen – Clement might not have been from Newark, but there is no question that he had Newark blood. There is no question that he was the biggest cheerleader for the city of Newark."
DiVincenzo, knowing what Price means to Newark, rolled the dice as he then asked the crowd a question.
"Now I've got to ask you something. [Baraka] and I came out and supported a casino in Newark," said DiVincenzo as the Newark crowd laughed and cheered. "So, we all said yes! That would be an interesting question for Clement Price."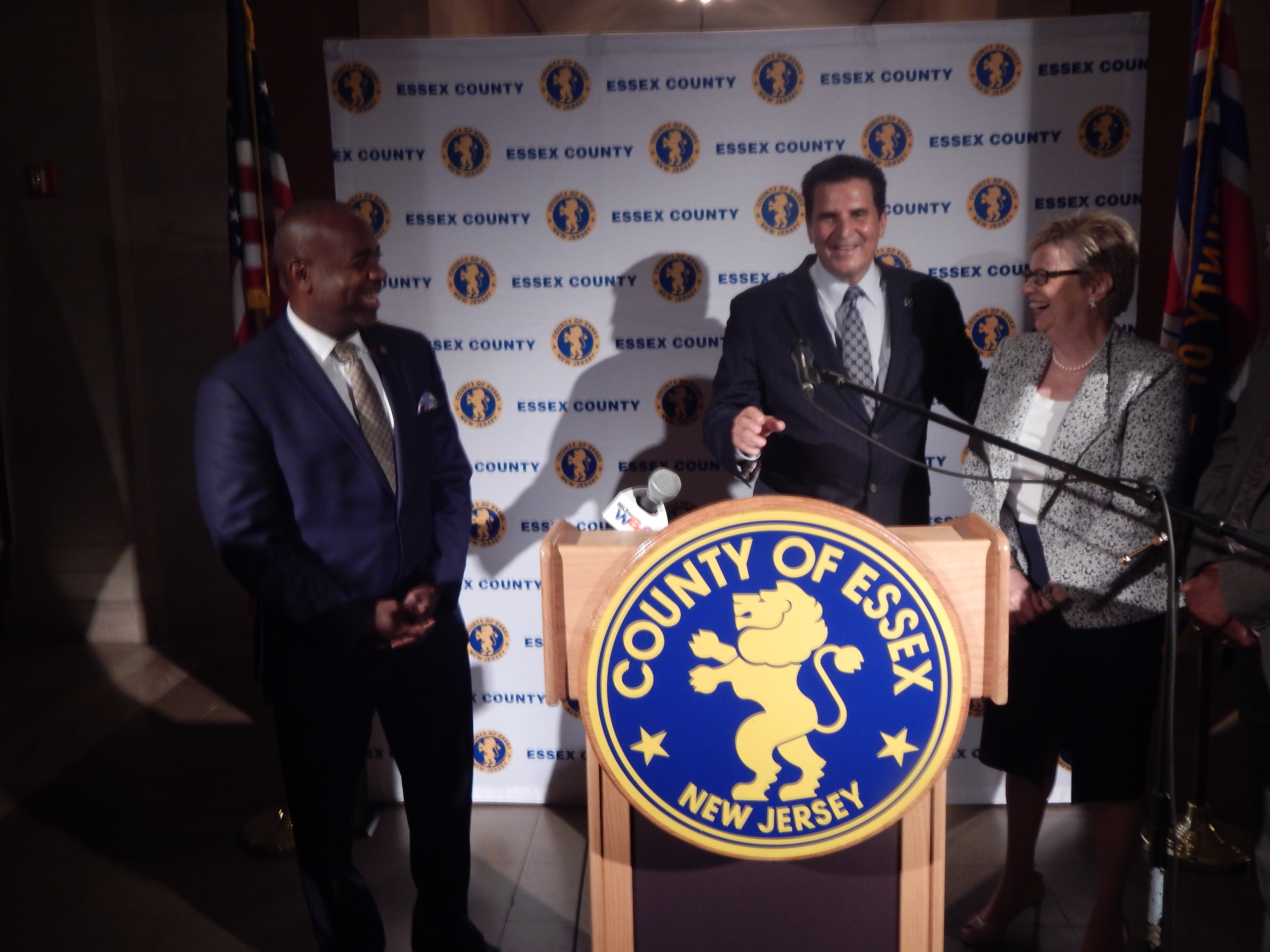 With that, Mary Sue Sweeney Price, retired Executive Director of the Newark Museum and Clement Price's widow, spoke up.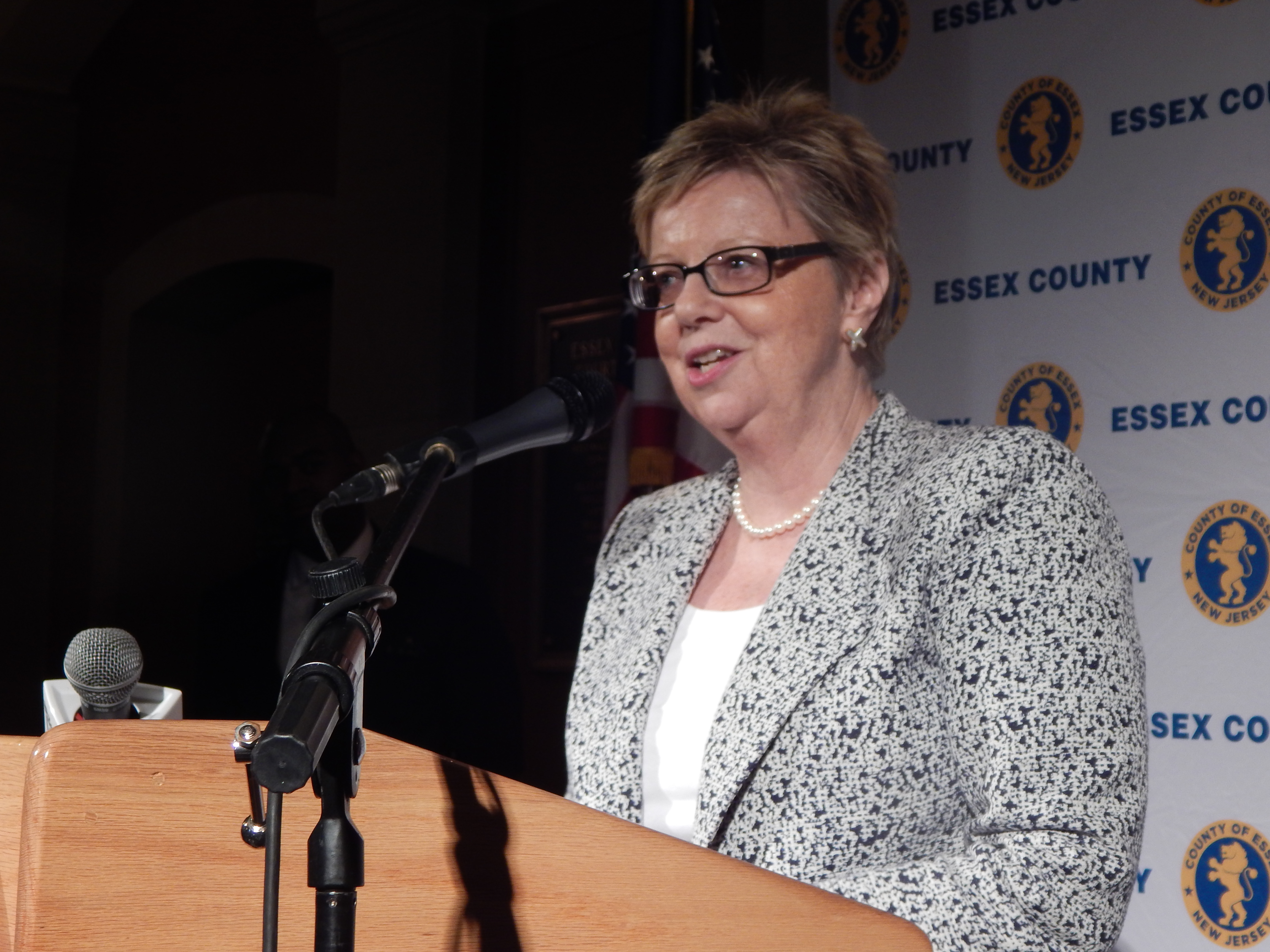 "He would definitely find a way to put the casino in a historical context," she said, smiling, as the audience roared in approval.
Stepping up to the microphone soon afterwards was James L. Price, Jr., Clement Price's brother, who took the long road from where he lives in Columbia, South Carolina to honor his sibling.
"You need to know that Clement spent many decades learning everything there is to know about Newark. Everything," he said. "And Newark, in return, made Clement a hero. How many cities in this country make a historian, a scholar, a city hero? Not many. Not many at all."
Soon thereafter, the ceremony moved outside to the U.S. Supreme Court Justice William J. Brennan, Jr. Park adjacent to the courthouse.
The dignitaries unveiled Price's plaque, but not without a nod to its location.
"Look at where we put Clement's plaque," said DiVincenzo moments before he, Price's widow, Price's brother and Mayor Baraka pulled away the red-white-and-blue covering of the plaque. DiVincenzo distinctly pointed to the nearby bronze bust of Charles Cummings, the late Newark cultural icon, who closely assisted Pulitzer Prize winning author and Newark native Philip Roth in his work about his native city and who was both close friend and predecessor of Price in the Newark city historian slot. "We put this plaque here so that Clement's best friend can see him every day."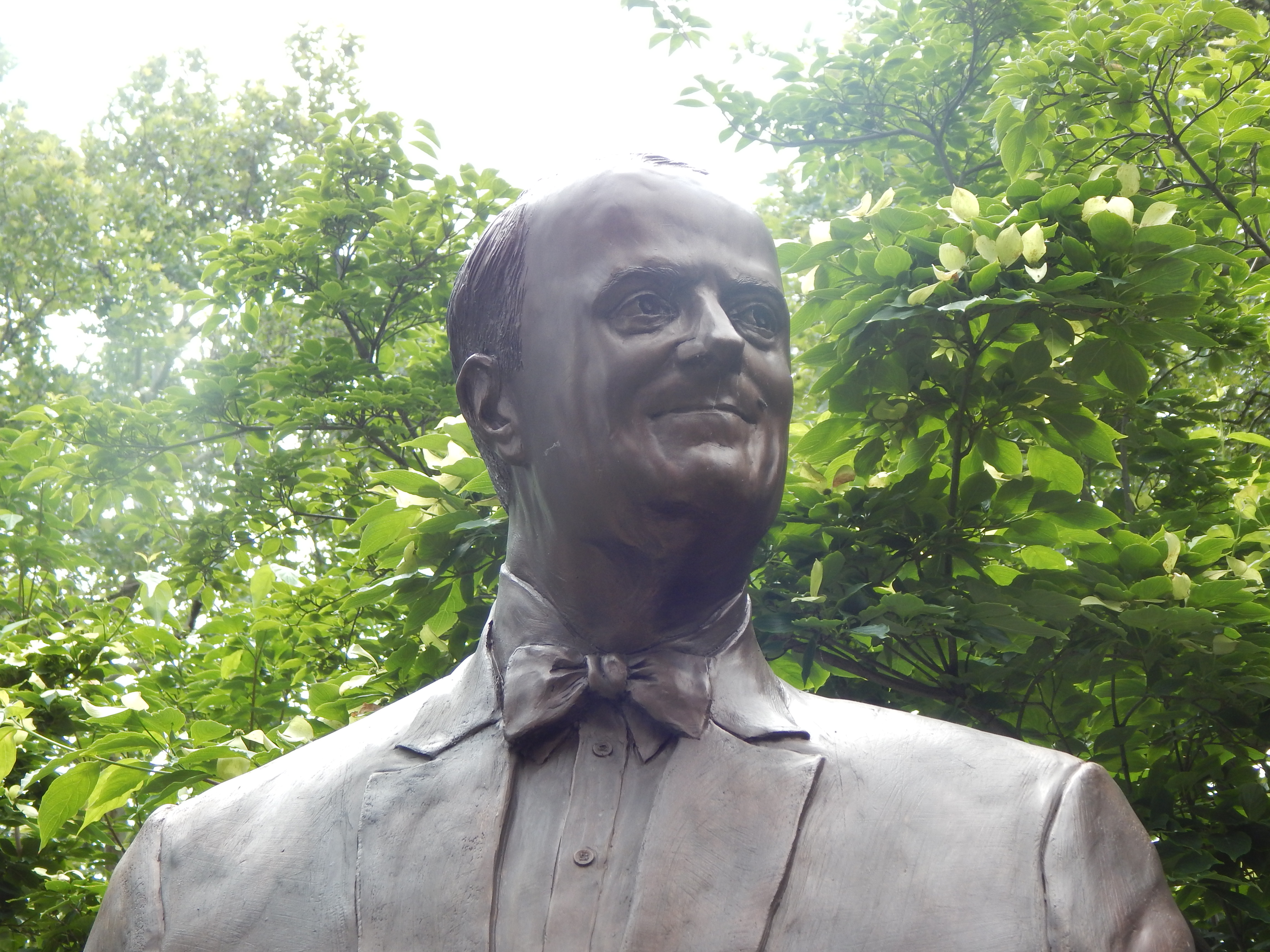 "How do we go on without him?" asked Barbara Bell Coleman, Co-Chair of the Branch Brook Park Alliance, based in the park of Newark where the famed springtime cherry blossoms grow and glow, as she summed up what so many people feel about Price's legacy and life. "The answer: Clement lives in all of us. I, for one, still hear his voice and feel his guiding hand."