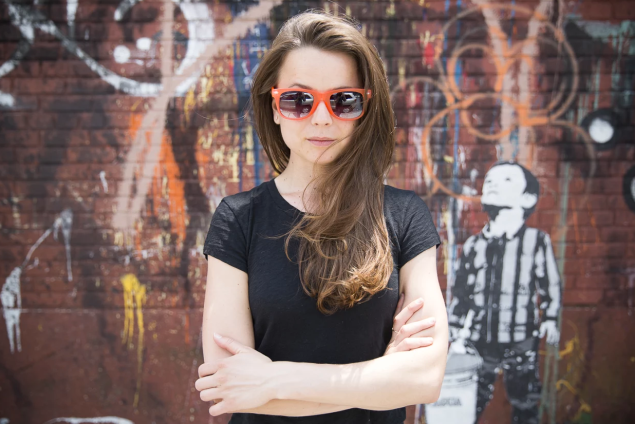 When Elien Blue Becque first moved to NYC to begin her journalism career shortly after graduating from Tufts in 2008, she knew no one. Naturally, she ended up moving in with some other Tufts graduates into an apartment she couldn't afford (StuyTown), borrowing too much money from her aunt and moving out prematurely.
"What the hell. You're moving out? Now we'll have to live with someone random from Craigslist," she paraphrased one of the Tufts alumni turned roommate turned friend and now ex-friend as saying when she disheartenedly broke the news. (The "ex" is because of the move-out).
This very event and the many similar scenarios Ms. Becque, 29, faced in the following years were the inspiration for her to found RoomZoom, a service for finding roommates based on compatibility and budget.
Online or on the RoomZoom app, users log in and answer a series of questions. Like a dating website, the algorithm offers their bast matches. RoomZoom—which is currently available in NYC only—allows room or roommate searching NYers to narrow down their perfect living situations sans the sketchy Craigslist ads, awkward potential roommate "interviews" and overwhelming number of duds and dead ends. It's as simple as messaging your top few matches because one of them will probably work out.
"This is the direction in which the world is going," Ms. Becque told the Observer. "There's no way this isn't how people will find roommates in the future. Craigslist is too dangerous."
When Ms. Becque moved out of that first Manhattan apartment, she stumbled upon a true prize to house her while she wrote for Rolling Stone, New York Magazine and eventually, arts and culture for Vanity Fair. It was a four bedroom in Williamsburg with a killer location that would cost her only $800 per month, but while it was perfect, it was a hassle to keep full.
"It was a four-bedroom, so every time someone moved out, we got 200 or so emails from people wanting to move in," she said. "We knew that out of all of those emails, two or three were perfect, but it was a time consuming process to email them asking questions. And you're literally interviewing people and it's so awkward."
This accumulation of roommate troubles gave her the idea for a roommate pairing service that worked similarly to dating sites, and she went for it, launching RoomZoom about a year ago. She gathered funds from a seed investor and hired a programmer to develop the app, but everything else from the app design to running the business has been on the shoulders of the one-woman Becque team.
Since launching the service, the general feedback has basically been, "Thank God you exist," she said.
A series of moments—generated almost entirely by users—and consisting of continuous sign-ups and positive feedback came full-circle a few months ago and gave her the urge to leave Vanity Fair and dive in to run a tech startup full-time.
"I quit my job and decided to turn it into something bigger," Ms. Beqcue said. "It had been chugging along, but I realized it's helping a lot of people in Manhattan and Brooklyn, but I want it to help people in London, San Francisco and other cities, but I can't unless it's full time."
"I couldn't not do it. I want the product to be widely available across the world. And I was like, 'If I don't do it, I'll regret it forever."