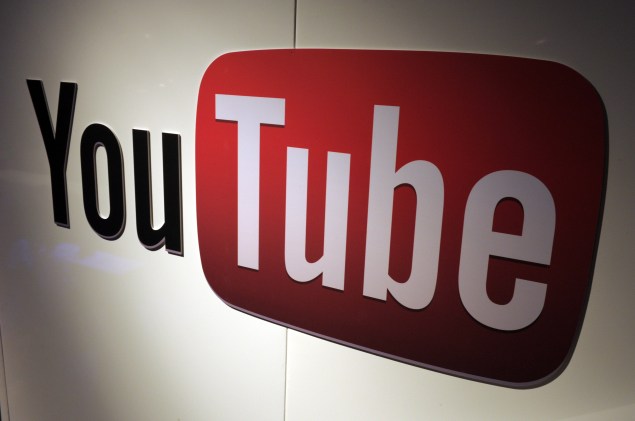 TV shows can generate millions in ad revenue off a single show, while most web series are lucky to generate a few thousand. The popular assumption is that this is because TV has scale, or because TV production is inherently more expensive; neither is necessarily the case.
The reality for most brands is that digital video is more valuable than TV. The value of digital video is often misunderstood. Here are the three most persistent myths:
Myth #1: Scale – TV is the best way to reach the masses
Fact: Advertisers often want to use TV because there's the perception that TV has scale that other platforms do not. It makes sense – when we think of TV in the context of advertising, we often think of mass media moments like the Super Bowl, Game of Thrones, or Breaking Bad. Those do draw huge numbers of viewers, but they are the exception rather than the rule and TV hardly has a monopoly on people's attention.
In fact, there are YouTubers regularly generating more viewers than Game of Thrones. Live sports, long thought of as impervious to DVR's, are taking a beating in the ratings; just last year, several MLB games drove zero viewers on live TV. On top of all this, younger people are leaving TV behind. According to recent studies, 18-24 year-olds have gone from watching 21 hours of TV per week in late 2013, to approximately 17 hours per week in 2014.That means TV usage among the 18 to 24 year old demographic declined by four hours in a single year! What's it going to be another five years from now, zero?
Myth #2: Quality – TV is higher quality
Fact: TV, as a whole is hardly something to hold up on a pedestal these days. Since the the Writers Guild of America went on strike IN 2007 and 2008, reality TV has dominated the airwaves, and the volume of crappy TV has gone through the roof.
TV isn't a premium platform. In March of this year there were at least 44 new reality TV shows that launched, most sound so over the top you'd think they were a joke. A few of the more outrageous new shows (judging by their titles at least) include Neighbors With Benefits, Teen Mom OG, and the Walk of Shame Shuttle.
Even shows that do get critical attention often don't get the highest ratings. For example Mad Men, one of the most awarded shows on television drew an audience of 3.7 million viewers, while The Real Housewives of Atlanta drew 3.8 million.
While there is a lot to be desired aesthetically from a lot of YouTube content, the content as a whole is looking more polished, while TV is becoming less so. YouTube has invested heavily in supporting creators and their production with the launch of production spaces in multiple cities, as well as educational materials.
With over 300 hours of content uploaded each minute there's a wealth of great content to choose from.
Myth #3: TV offers borrowed prestige
Fact: When it comes to targeting younger consumers there is prestige in being aligned with TV. Today, borrowed equity, among younger consumers, comes from aligning with YouTube and YouTube stars. According to a recent survey, conducted by Variety, all five of the top five most recognizable celebrities are YouTubers. Digital stars are this generation's celebrity.
These myths of TV's current strengths are a large reason $70 billion in ad revenue is going to television, while only $4 billion was allocated to YouTube and even the most successful YouTube creators are not immune to propping up these myths and putting TV on a pedestal.
Freddie Wong, who's arguably one of the most successful filmmakers on YouTube, made some comparisons to TV in his own post-mortem on the third season of Video Game High School, his popular web series centered around a not-so-distant future where kids train at schools to become elite gamers. According to Mr. Wong, the entire production of VGHS3 cost $2.4 million for 4 hours of content, much less to produce than a traditional television series like Breaking Bad, however 'the web series' cost per view was only four cents short ($0.17) of The Walking Dead's season four $0.21 cost per view'.
In many ways Mr. Wong's special effects-laden content is The Walking Dead or Game of Thrones of YouTube. The content is incredibly expensive to produce when compared to its peer's. But Mr. Wong's comparison is faulty. The reality is most TV shows are not The Walking Dead or Game of Thrones. Most TV shows are being produced on shoestring budgets and the TV commercials often cost more than the shows the ads are running against.
The myths of TV have helped validate brand investments, but the reality is that YouTube has been a better investment for brands for quite a while, giving advertisers the opportunity to reach audiences in a credible way at scale.
Brands can choose to invest today, invest in what matters to consumers of tomorrow or wait until YouTube has become saturated with competitors who recognized the benefits early on and risk becoming irrelevant.
Brendan Gahan is a YouTube expert helping Fortune 500 brands with their YouTube influencer and community building campaigns. He was named Forbes 30 Under 30 in Marketing & Advertising and one of the 25 Top YouTube Business Power Players for 2013.