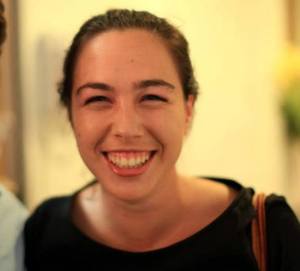 Building workers union 32BJ SEIU announced today its endorsement of Rebecca Lynch, a former member of Mayor Bill de Blasio's Community Affairs Unit, in the election for the Queens City Council seat recently vacated by Mark Weprin.
The union, which represents doormen, custodians and security guards, cited the 27-year-old former district leader's progressive background and Queens roots as reasons for supporting her to represent the diverse district.
"Despite her relative youth, Rebecca Lynch knows first-hand the challenges working families face in New York City and will fight tirelessly on their behalf as a member of the City Council," said Hector Figueroa, president of 32BJ.
Ms. Lynch already has the backing of the Working Families Party, which is run by a coalition of labor unions, including 32BJ. She boasts deep ties to labor and will be relying on their get-out-the-vote operation to separate herself from a crowded field.
The Queens County Democratic Party is backing ex-Assemblyman Barry Grodenchik. Attorney Ali Najmi, civic leader Bob Friedrich, former congressional staffer Celia Dosamantes and Satnam Singh Parhar are all also competing in the Democratic Party primary.
Retired NYPD Captain Joseph Concannon is running on the Republican Party line.
Mr. Weprin stepped down last month to take a job in Gov. Andrew Cuomo's administration. The primary will be held September 10.