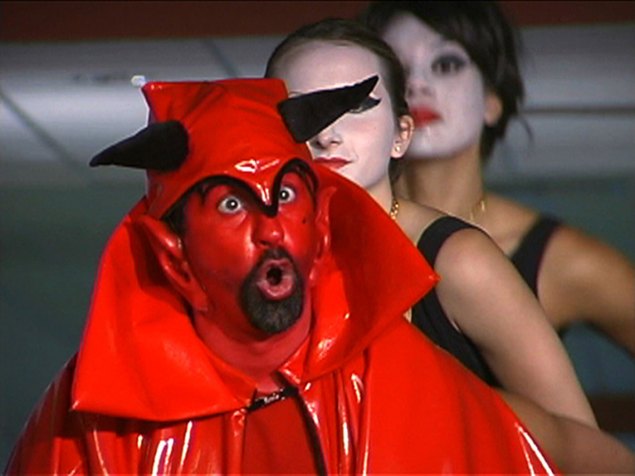 FRIDAY, JULY 3
Screening: "Day is Done" at the Whitney Museum of American Art
As part of the Whitney's "America Is Hard to See" exhibition, the museum is screening Mike Kelley's feature-length film "Day is Done," which takes high school yearbook photographs of extracurricular activities as its point of departure. The film has vampires, Goths, hillbillies, mimes, and demons who sing arias, dance and debate politics in a high school gymnasium. The 2006 film explores themes of adolescence, trauma, and repressed memory—with Satan as the master of ceremonies.
Whitney Museum of American Art, 99 Gansevoort Street, New York, 2 p.m., free with museum admission
Opening: "Marianna Rothen" at Lazypoint Gallery
A model-turned-photographer, Marianna Rothen focuses on female characters seen through a nostalgic lens. Her carefree damsels—usually nude or scantily dressed—are caught on camera as they relax in rustic interiors and roam the great outdoors. Simulating the look of photographs from the 1960s and 70s, through the use of soft focus and natural light, Rothen's romantic images seem more like memories than moments from the world we currently inhabit.
Lazypoint Gallery, 208 Main Street, Amangansett, 6-8 p.m.
SATURDAY, JULY 4
Opening: "Platform: Tara Donovan" at the Parrish Art Museum
In the fourth installation of the Parrish Platform series—which invites artists to respond to the architecture, context, and environmental conditions of the museum—Tara Donovan amasses hundreds of the ubiquitous children's toy the Slinky into a free standing sculpture, a wall relief, and a monoprint, conveying the movement of Slinkies around the Parrish's stunning Herzog & de Meuron-designed building and surrounding landscape.
Parrish Art Museum, 279 Montauk Highway, Watermill, 10 a.m.-5 p.m.
SUNDAY, JULY 5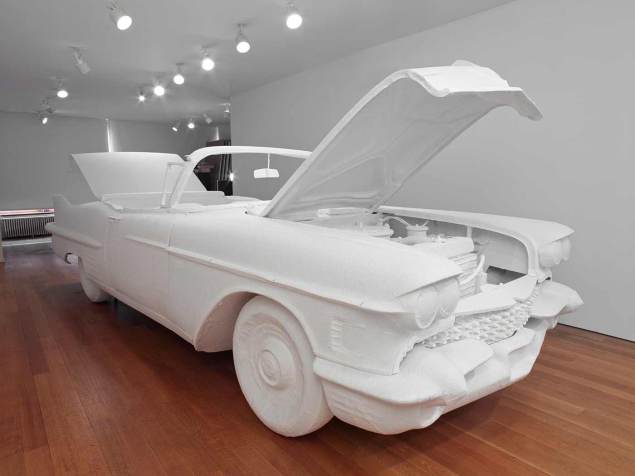 Opening: "Anxious Spaces: Installation as Catalyst" at the Knockdown Center
Clocktower, which bills itself as New York's oldest alternative art project, takes over the vast space and sub-chambers of Queens' Knockdown Center to present "Anxious Spaces," which features exhibits and installations by eight contemporary artists, especially those who experiment with sound and performance. The opening boasts a set by performance artist and musician Aurora Halal, sound artist Lucas Abela playing glass with his face and the band Prince Rama activating its "Fountain of Youth" water installation in the backyard's roofless ruin. Will Ryman's life-sized 1958 Cadillac Eldorado convertible—fabricated entirely out of resin and Bounty paper towels—is one of the highlights of the exhibition.
Knockdown Center, 52-19 Flushing Avenue, Queens, 5-10 p.m.
Performance: "Juilliard Concert I: New Music for Mixed Ensembles" at MoMA
The Museum of Modern Art kicks off its annual Summergarden series of jazz and classical music in their Sculpture Garden with a performance by members of The New Juilliard Ensemble, under the artistic direction of Joel Sachs. Sunday's outdoor concert includes the New York premiere of Julian Anderson's 1997 composition "Poetry Nearing Silence," Chou Wen-chung's 2007 work "Twilight Colors," and two United States premieres—Richard Causton's 2007 piece "As Kingfishers Catch Fire" and Gerald Barry 2013 composition "No people"—in this Midtown oasis.
Museum of Modern Art, West 54 Street between Fifth and Sixth avenues, New York, 8 p.m., free with museum admission
MONDAY, JULY 6
Performance: "Gerard & Kelly: Timelining" at the Guggenheim Museum
In conjunction with the exhibition "Storylines: Contemporary Art at the Guggenheim," the museum presents a performance of "Timelining" by interdisciplinary artist duo Gerard & Kelly. According to the Guggenheim, the piece "features a series of paired performers involved in close relationships—romantic, familial, or otherwise. Moving through space in a circular pattern, each couple takes turns reciting fragments of their personal histories from the present moment backward."
Solomon R. Guggenheim Museum, 1071 Fifth Avenue, New York, 5:45–10 p.m., free with museum admission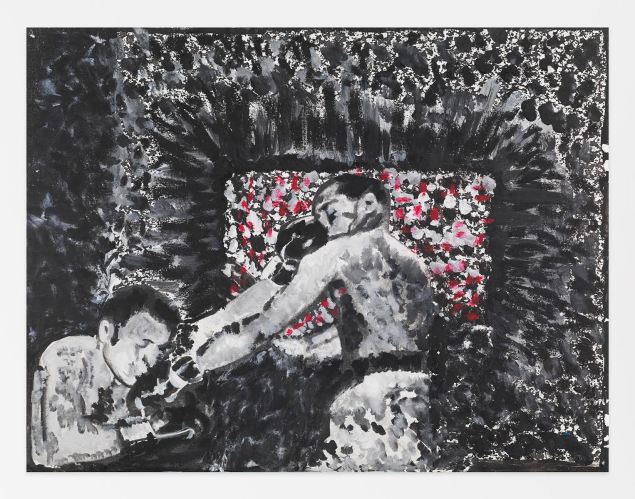 Opening: "Paper" at Garth Greenan Gallery  
"Paper" features works on paper in a variety of media by nine artists, including new works by Chicago Imagists Gladys Nilsson and Abstract Expressionist Howardena Pindell and the emerging painter Matthew Palladino, as well as never exhibited works by the venerable abstractionists Paul Feeley and Norbert Prangenberg and a selection of erotic drawings by by Mark Greenwold, who recently joined the gallery.
Garth Greenan Gallery, 529 West 20 Street, New York, 6-8 p.m.