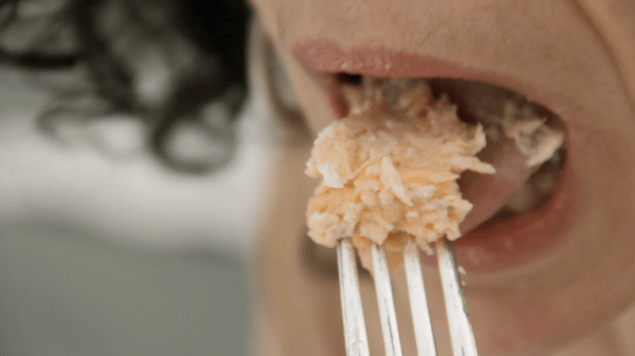 TUESDAY, JULY 28
Opening: "Lucy Beech: Results That Move You" at James Fuentes
British artist Lucy Beech makes her American debut with two fictional videos based on sociological research into emotions. Her 2014 film Results That Move You presents actors practicing to be "Rent-a-Mourners" for funerals, while 2013's Cannibals offers a look into the online community "Women Empowering Women," which turns out be to a pyramid scheme with members represented as food to be spiritually tenderized and devoured.
James Fuentes, 55 Delancey Street, New York, 6-8 p.m.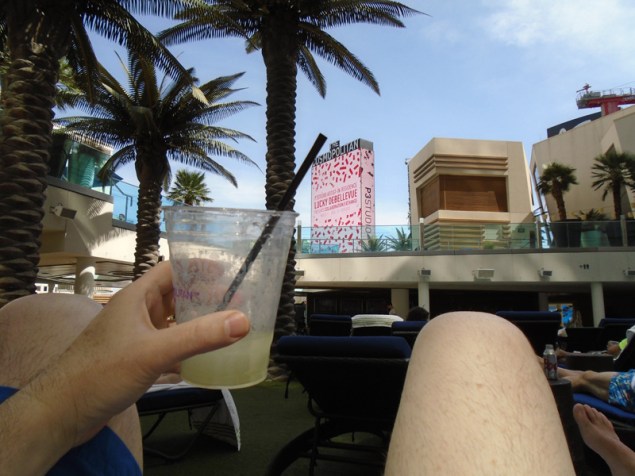 Talk: "Lucky DeBellevue: From Vegas to Zurich" at the Swiss Institute
In March, the Observer wrote about Lucky DeBellevue's engaging art residency at the Cosmopolitan Hotel in Las Vegas, where he invited visitors to participate in the making of his pipe cleaner and print installations. Here, the artist gives a talk about his artist-in-residency experience and how he recently took the ideas that he developed in Vegas and presented them in a solo show at the experimental gallery Hacienda, in Zurich, Switzerland.
Swiss Institute, 18 Wooster Street, New York, 7 p.m., RSVP to rsvp@swissinstitute.net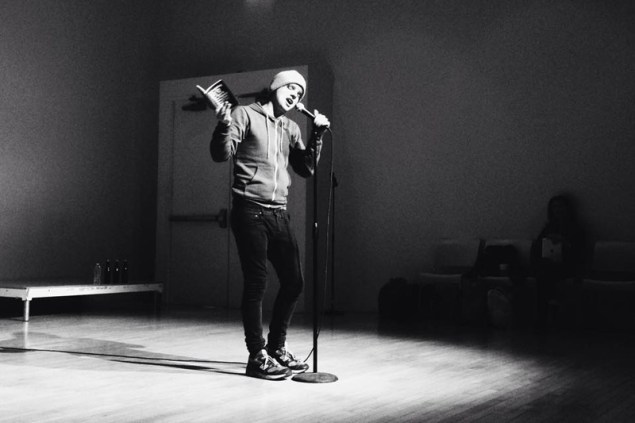 Performance: "Steve Roggenbuck" at Fridman Gallery
As part of the exhibition "In the Glow of a Breathing Sphere," a site-specific LED installation designed by the production company B-Reel for a program of sound and spoken-word performances, Internet poet, Twitter celebrity and video artist Steve Roggenbuck entertains us with his offbeat humor and crazy stories parodying amateur videos, which he finds while surfing the Web.
Fridman Gallery, 287 Spring Street, New York, 8 p.m. sharp, doors open at 7:30 p.m.
WEDNESDAY, JULY 29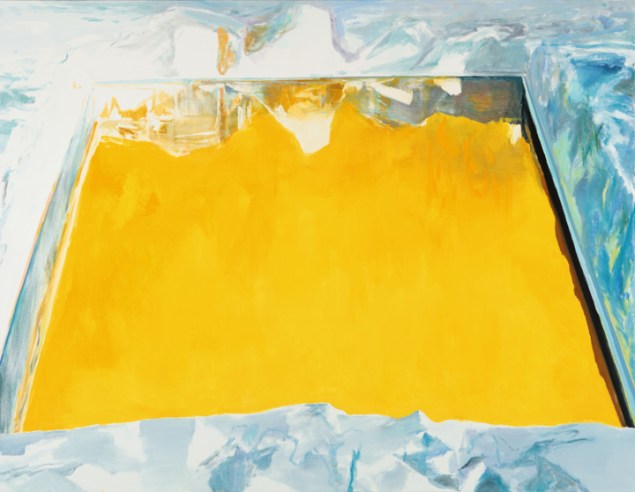 Talk: "Abstraction & Figuration: Strange Bedfellows?" at the National Academy Museum
In conjunction with the exhibition "The Annual 2015: The Depth of the Surface," the museum presents a panel made up of renowned abstract and figurative artists participating in the show. Moderated by newly appointed Chief Curator Maura Reilly, the panel features Donna Dennis, Roberto Juarez, Philip Pearlstein and Dorothea Rockburne discussing their work in the exhibition and their individual practices in relation to issues of representation and abstraction. The museum is open before the talk and a reception follows it.
National Academy Museum, 1083 Fifth Avenue, New York, 6:30-8 p.m., Pay What You Wish, RSVP requested
Screening: "Listen to Me Marlon" at Film Forum
Explore iconic movie star and ladies-man Marlon Brando's life in Listen to Me Marlon, which weaves together tape recordings of his memories of childhood and analysis of his major roles, combined with film footage, television interviews, news clips, and family photographs to tell a compelling tale of a tortured soul. Director Stevan Riley, Producers John Battsek & R.J. Cutler, and Rebecca Brando (daughter of Marlon Brando) are on hand to discuss the making of the film.
Film Forum, 209 West Houston Street, New York, 7:30 p.m., $13
THURSDAY, JULY 30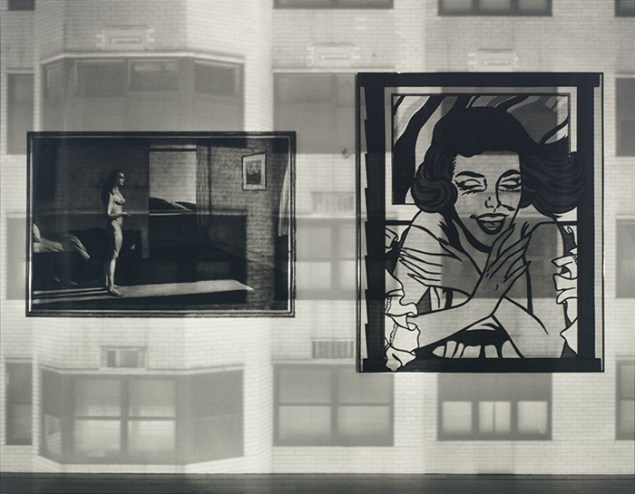 Opening: "Altered Appearances" at the Fisher Landau Center for Art
Featuring 67 artworks from the Fisher Landau Collection that involve the use of photography in experimental ways, "Altered Appearances" presents pictures by 28 contemporary artists, which are spread over two floors of a former parachute factory. Highlights from the show include Adam Fuss's color photograms of babies and snakes; Felix Gonzalez-Torres's family photos printed as jigsaw puzzles; and Abelardo Morell and Vera Lutter's large-scale camera obscura images of significant sites.
Fisher Landau Center for Art, 38-27 30th Street, Long Island City, 12-5 p.m.,
Talk: "How Rand Connected the Dots" at the Museum of the City of New York
In conjunction with the exhibition "Everything Is Design: The Work of Paul Rand," the museum presents a panel discussion about how European avant-garde art, architecture and theory influenced American commercial design. Come early to see Mr. Rand's graphic designs for major magazines and corporations and stay to hear what experts—including Malcontent founder Mark Kingsley and Cooper Hewitt Senior Curator Ellen Lupton—have to say about his elegant work and its aesthetic impact on graphic design today.
Museum of the City of New York, 1220 Fifth Avenue, New York, 6:30 p.m., free with museum admission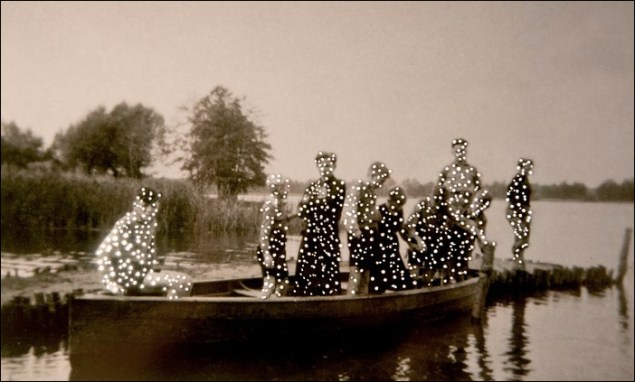 Opening: "PDN Presents The Curator" at Foley Gallery
Exhibiting the work of the six finalists in the Photo District News' annual competition, this summer show focuses on portraiture, still lives, landscapes, urban scenes, abstraction and mixed media, and student work. Amy Friend's light manipulation of vintage photographs and Grand Prize-winner Maija Tammi's tabletop constructions of the Milky Way, employing semen and breast milk to define the cosmos, are amongst the standouts.
Foley Gallery, 59 Orchard Street, New York, 6-8 p.m.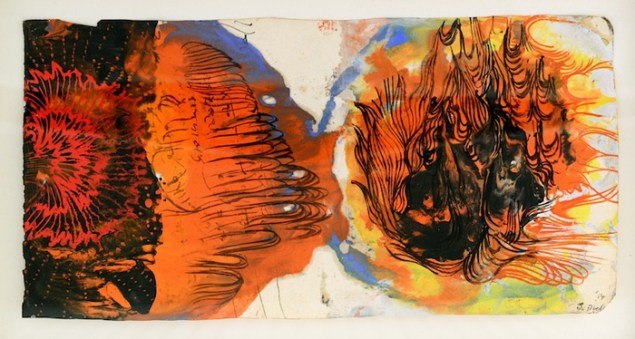 Opening: "Going Big" at Central Booking
Offering artworks that are less than 12 inches square by 111 artists, "Going Big" brings together members of a creative community who have discovered one another's work through social media. Organized by artists Susan Carr of Massachusetts and Suzan Shutan of Connecticut, this eclectic show displays such established artists as Judy Pfaff, Altoon Sultan, and Taro Suzuki, along with a host of emerging and overlooked talents.
Central Booking, 21 Ludlow Street, New York, 6-8 p.m.