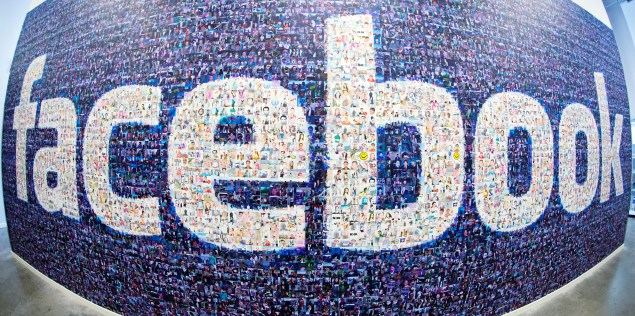 Facebook launched its video ad platform less than two years ago, and it is already a hit with brands and a very real threat to YouTube in the battle for media budgets—sparking an advertising arms race for video dollars.
Today, Facebook is averaging over a billion views per day, and the platform is expected to generate two-thirds as many video views as YouTube this year.
As a result, brands have rapidly adopted Facebook as a place to promote their video content. Budweiser and McDonalds have more than doubled the amount of content they've posted natively to Facebook since video ads launched early last year.
So why are brands investing in Facebook video when YouTube is the larger, more established video platform?
It's a pretty basic reason: Facebook has a better sales pitch. Facebook understands what makes brands tick, more so than its Google-owned competitor YouTube.
YouTube and Facebook approach advertisers very differently. YouTube asks brands to rework the way they approach content—they're told to "think like a creator." To help brands adapt to its platform, YouTube developed a content framework, the so-called hero, hub, hygiene strategy. The framework recommends that brands create more content consistently and more often. Approaching content in this fashion asks brands to drastically change their internal processes and think beyond the big flashy hero content and ads they're used to creating for campaigns.
Asking brands to adapt video production to the hero, hub, hygiene framework is a drastic departure from the way brands are used to working. Few are ready to change their approach.
Facebook understood the brands' resistance to change and made it easy for advertisers—adapting its platform to the way brands already produce video. Thus Facebook video, by comparison, is more advertiser friendly in the sense that it's far easier for a brand to promote whatever they've produced.
No need to come up with a complicated three-pronged approach to video strategy or create consistent content to keep subscribers engaged the same way YouTube creators do. Just plug and play to get eyeballs on your content.
Brands have already invested heavily in buying 'likes' on their Facebook brand pages. There's a commitment bias, a desire to continue to use the platform to validate the massive expenses incurred buying millions of page likes.
Compare this to YouTube, where the idea of a YouTube 'subscriber' hasn't really caught on among brands. You can't buy subscribers and build a fan base the way you can buy likes on Facebook. Since getting subscribers easily is out, brands have predominantly focused on the one thing you can get easily with money on YouTube—views on individual videos.
As a result, few brands have established meaningful subscriber bases on YouTube. For example, McDonalds, the largest brand on Facebook, has over 57 million fans but only has 173,000 subscribers on YouTube.
To further mark the divide, Facebook has become inhospitable to YouTube videos and is making it more difficult to push audiences to YouTube. Facebook has made YouTube videos "incompatible" with Sponsored Posts, meaning you can't pay to promote a YouTube link to your Facebook audience.
Facebook has even downsized the amount of real estate it gives YouTube videos and made its own native player more pronounced in the Facebook feed.
Brands get seduced by easy views, but what counts as a view on Facebook is different than a view on YouTube. A view on Facebook is three seconds AND video auto-plays in the Facebook feed. This means that the barrier to entry for a "view" on Facebook is far lower than on YouTube, where people have to "click to play" in order to generate a view on YouTube's view counter.
Facebook video has positioned itself as the ultimate dream for brands—it's easy to rack up the views. And if views are the ultimate goal, Facebook may be the solution for your brand needs.
However, YouTube's recommendation for brands to 'think like a creator' and change their approach to content may be the hard truth many brands need to hear (and apply) regardless of what platform they choose to use.  Thinking 'like a creator' means thinking about the content people actually care about regardless of what platform the content is being published on. And that's never a bad idea.
Brendan Gahan is a YouTube expert helping Fortune 500 brands with their YouTube influencer and community building campaigns. He was named Forbes 30 Under 30 in Marketing & Advertising and one of the 25 Top YouTube Business Power Players for 2013.