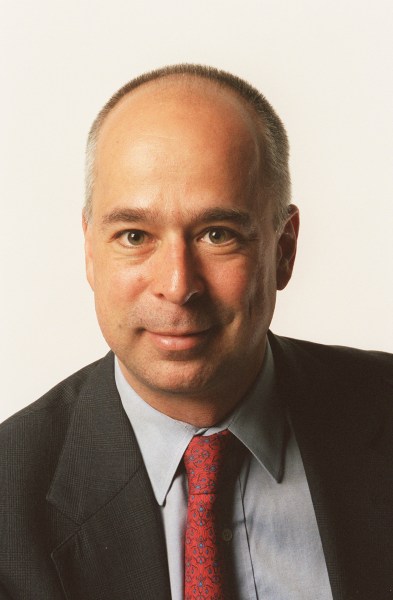 As the Supreme Court reporter for the Times, Adam Liptak has filed a seemingly endless stream of stories on the series of historic rulings that have emanated from Washington over the past few weeks. Now that the nine Justices have hung up their robes for the summer, Mr. Liptak took a break, in an email exchange with the Observer, to reflect on one of the most momentous terms in recent memory.
It was a jam-packed term finale, what with the same-sex marriage and Affordable Care Act rulings, among many others. Could you have envisioned at the beginning of the term that it would end in fireworks?
I had my doubts later on, particularly after the court at first refused to hear several appeals from decisions striking down bans on same-sex marriage, but early on I did imagine it.
The day before the term started, on the first Sunday in October, I wrote:  "In the coming weeks, the justices will most likely agree to decide whether there is a constitutional right to same-sex marriage, a question they ducked in 2013.   They will also soon consider whether to hear a fresh and potent challenge to the Affordable Care Act, which barely survived its last encounter with the court in 2012."
Have you slept at all over the past few weeks?
Not long and not well.
Is it difficult for you to translate often complex Constitutional issues—unless they're "pure applesauce," as Justice Antonin Scalia put it—for lay readers who probably haven't read the Constitution? Justice Anthony Kennedy's defense of gay marriage was elegant, of course, but it was also pretty nuanced.
Finding the sweet spot between making the long and technical decisions accessible while aiming for scrupulous accuracy is the central challenge of the job. It helps that the court keeps returning to the same topics, which lets me rely on verbal formulations that worked in earlier stories.
Speaking of which, what's your favorite amendment?
You have to ask? The free expression clauses of the First Amendment.
What was, to you, the most unusual ruling that came about this term?
I was surprised when Chief Justice Roberts joined the court's liberal wing in a 5-to-4 decision upholding a campaign finance regulation. That voting array has happened only once before, in the 2012 health care case, and the result was at odds with what I thought I knew about the chief justice's thinking in the area.  (The case, Williams-Yulee v. Florida Bar, upheld a regulation barring candidates for judicial office from personally asking for campaign contributions.)
As a reporter, which Supreme Court Justice do you find most interesting? 
I like the clearest and liveliest writers. These days that's Chief Justice John G. Roberts Jr. and Justice Elena Kagan.
Do you own a black silk robe?
I do, but only because black is slimming.