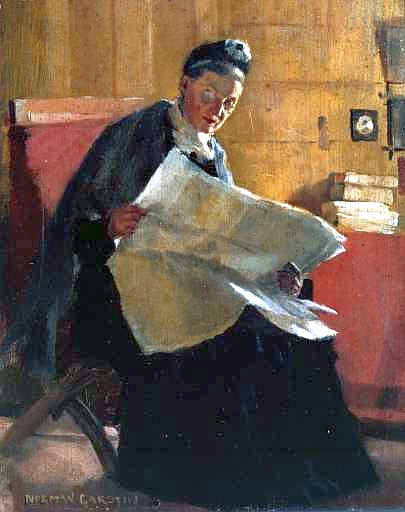 Nicholas Casey, outgoing Middle East correspondent for the Wall Street Journal, is heading to The New York Times, and yesterday he wrote a moving goodbye note to his now former colleagues.
In it, Mr. Casey details how he was living with his mother in a one-bedroom trailer "next to Highway 101 in Redwood City" when the Journal hired him in 2007. He started out on the toy industry beat but went on to cover "more interesting" topics.
"Yet no matter what war zone or rich potentate I'd been writing about," Mr. Casey says, "when I came home to the trailer park for Thanksgiving, I wasn't a Wall Street Journal reporter—I was my mother's son, living in [a] place she'd raised me in."
"So if there's one thing the Journal has to teach," Mr.Casey adds, "I would say it's this: Remember your mom."
The note reminded me of a short but important passage from historian Robert Darnton's 1975 paper, "Writing News and Telling Stories," in which Mr. Darnton, who worked as a reporter for The New York Times in the 1960s, examines the sociology of the newsroom.
At one point, he gets into what kind of readers journalists keep in mind when they're working on their stories, and "Mom" is described as one of them.
"'Mom' may not be a critical reader, but she is comforting," Mr. Darnton states. "Without her, publishing a story can be like dropping a stone in a bottomless pit: you wait and wait, but you never hear the splash."
For many reporters, though, that "splash" may come in the form of a nagging text from "Mom"—who is probably a more critical reader than it seems—in order to point out a typo.