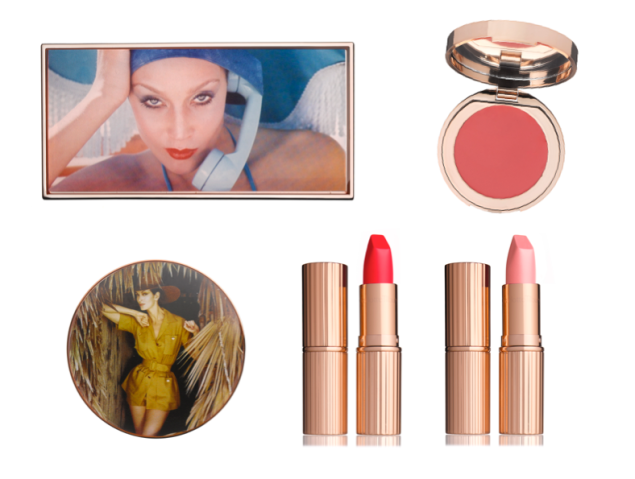 Childhood memories of playing with lipstick and eyeshadow at mom's vanity are ones that we all cherish. There is something about the nostalgic click of a heavy makeup palette that resonates through the teenage years and well into adulthood. Charlotte Tilbury, makeup artist to the stars, including Sienna Miller and Amal Clooney, has capitalized on the retro appeal of maquillage by teaming up with the Norman Parkinson archive.
The late fashion photographer produced countless iconic images over his career, which spanned over half a century. He counted icons such as Audrey Hepburn, Charlotte Rampling and Jerry Hall as his muses. Today, an image of Ms. Hall from 1975, snapped in Montego Bay, Jamaica, graces the cover of the Filmstar Bronze & Glow compact, which was a strategic choice. "Parkinson's ability to capture light hugely influences how I think about makeup. As an artist, a lot of my tricks start with a play on light and dark to enhance and re-shape the facial framework," Ms. Tilbury explained.
Even the lip color in the collection has vintage charm. A classic rose gold tube encases a cashmere-soft formula that leaves lips hydrated, even under a highly pigmented matte finish. Plus, it stays put through hours of wear. Despite constant changes in the perception of modern-day beauty, the talented Ms. Tilbury proves that old school glamour will always be in style.
Charlotte Tilbury x Norman Parkinson Collection is available at BergdorfGoodman.com.