The Amazon Echo was first revealed in November, but it went on sale on June 23, according to a release. The cylindrical device listens throughout a room, waiting for you to say its name, "Alexa," and ask it a question or give a command. Interest in the product spiked with the announcement that it was now on sale, according to Google Trends, alongside a slew of reviews of the device in the tech press. It's even driving sales in short ebooks.
More quietly, Amazon let developers know that it wanted to encourage them to extend its functionality, by releasing the Alexa Skills Kit. It backed the kit up with a $100 million Alexa Fund to invest in startups that could extend the technology's functions, including an investment in a small Brooklyn toys startup, Toymail, as well as six other companies.
CEO Gauri Nanda told the Observer in a phone call, "It was pretty significant, and it was one of the largest investment of the companies." She declined to disclose the amount committed.

Toymail makes a device that allows small children to send and receive messages to loved ones using the Toymail app. Parents have control, through their mobile app, of which users (grandparents, aunts and uncles, nannies) can contact their children. The toys have a very simple user interface, so it is easy for kids to listen to messages and return them.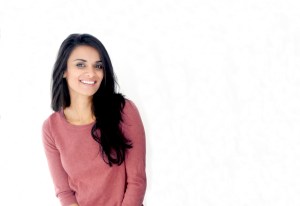 "Our work is technology, but really it's about keeping kids connected to other people," Ms. Nanda said. "Our mission is to keep children away from screens, and not necessarily put them in front of another device, creating opportunities for physical organic play."
Only 2.5% of children under the age of 10 have cell phones, according to Ms. Nanda, who wants to give those 400 million children a safe way to reach those close to them.
While the company works to keep things as simple as possible, it has interesting features, such as voice filters. The company has five versions of the toy and each has the option of voice filters, so that the pig toy, Snort, can make its voice pig-like, for example. Messages can be sent or received either as they were recorded or with a filter added, to make it sound like the toy itself is the one that sent the message. "It really makes the messages super funny," Ms. Nanda said.
As part of the Alexa Fund, Ms. Nanda hopes to develop new use cases. For example, kids might be able to ask their Toymail to read a bedtime story from a book their parents have purchased. Kids might also be able to share songs or other sounds with their friends who also have Toymail units.
Since launching her company, Ms. Nanda says she's realized that the company's technology has an opportunity as a platform for helping other toy companies connect, as well as making more of their own toys. As more and more products become connected, the toy industry, she told us, is learning that it needs help connecting their own products. She said, "We consider ourselves a tech company and the major toy players really are not that."
"Connected products have not been very successful to date because they have been so technically difficult," she said. One pain point that everyone is still working through: connecting devices to wi-fi or other networks when they don't have keyboards and screens built in.
Toymail launched with a Kickstarter that raised $83,000 in 2013. Ms. Nanda cofounded the company with Aubry Hill. She said the company will have a few new devices coming out later this year, though she declined to discuss new functions. She did say, however, that there will be some kind of plush version.
This is Ms. Nanda's second company. Previously, she launched Nanda Home, the makers of Clocky, the alarm clock that runs away.
We recently covered the ILY, another device that eases the sending and receiving of messages, for children and older adults.