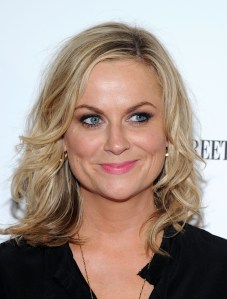 Two pop culture phenomena will converge at the McKittrick Hotel's summer rooftop film festival. The home since 2011 of the chillingly immersive theatre project Sleep No More announced Wednesday that it will be hosting a film series curated by the one and only Amy Poehler, comedian and veteran of SNL and Parks and Recreation.
But don't get too excited – the festival is now entirely sold out.
"Our shows always sell out quickly, but with this one, I was surprised at just how quickly," said Scott Braun, a representative for the McKittrick Hotel.
The festival will take place on the roof of the McKittrick, in a 30-seat private garden called The Farm. Beginning Tuesday, July 14th, and running through the end of September, the series will feature Ms. Poehler's favorite films from across the decades – The Jerk, Sixteen Candles, Rushmore and Rosemary's Baby among them. Overall, the list is a somewhat eclectic fit to the dark Macbethian mayhem going on downstairs (save for, perhaps, Rosemary's Baby). Not to mention, heavier on the drama than you would expect from someone Forbes called the "leading boss lady of comedy."
For those lucky enough to have snagged tickets in what turned out to be a frantic, one-day window, each ticket comes with skyline views, popcorn, and a cocktail. The launch party on the evening of July 14th is invite-only, and Ms. Poehler is slated to attend.
Aside from Punchdrunk's immersive theatrical experience Sleep No More, a bloody rendition of Shakespeare's Macbeth staged in rooms all over and under the property that has been running since 2011, the "hotel" also houses the Manderley Bar, a flapper-friendly jazz bar with live performers and absinthe-spiked cocktails, The Heath, a restaurant, and Gallow Green, a rooftop bar. Ms. Poehler had visited the space several times – once for the annual debauched New Year's Eve bash – before she decided to run her film series there.