Fashion's André Leon Talley graduated from the glossy pages of Vogue to hardcover books including a new perspective on Cartier…

This summer, your writing will appear in Assouline's Cartier Panthère coffee table book (available at Assouline.com), which discusses the feline's importance at the jewelry brand. Did your research for the book bring you into the Cartier archives? I didn't have to go to the archives because I have a memory that's beyond, like elephants, as they say. I always remember things that impress me and one of the most impressive things that I've ever read was in a book called The Glass of Fashion by Cecil Beaton. That's where I first realized the importance of Madame Jeanne Toussaint, who worked in the design studio and who introduced the panther to Cartier.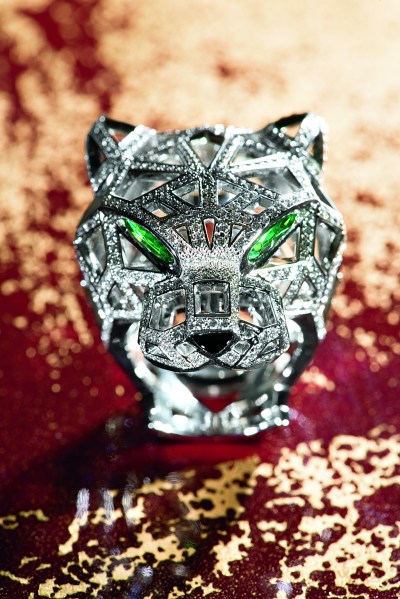 What was your first memory of the Cartier panther? The first time I saw it would have probably been in Paris, in the '70s when I worked for Women's Wear Daily. During that time, the most important thing about Cartier was that it was the place where everyone was going to shop.
Now what do you think about the Cartier brand?  It's totally accessible. If you can't afford a fabulous diamond panther necklace or bracelet, then you go to Cartier and you buy the stationery. I've always bought my stationery at Cartier. When you send out a letter on their paper, you have sent out what you consider to be excellence and elegance.
Your chapter of the book talks about the panther as a cultural icon. Which modern celebrity truly embodies the Cartier panther? Rihanna. She represents fierceness, boldness, strength, independence and elegance, all the words you associate with the panther. She is this exotic, beautiful animal in the kingdom. She is extraordinary and she is pushing the bar as she is walking and stalking the world of music and style in her own way.
This Cartier book wasn't the only one you've worked on recently. No, I've been working on Oscar de la Renta: His Legendary World of Style, which is coming out from Rizzoli in September. I'm very proud of that. Anna Wintour has written a foreword to the book.

Was it difficult revisiting the life of your late friend, Mr. de la Renta? It was very emotional and very tough. I had to do it very quickly. I think I finished the book in less than six to eight weeks, but it was very personal. It's almost like a journal with great contributions and beautiful photographs of his clothes, selected from wardrobes of his friends. It was very heartfelt.
You also curated an exhibition at Savannah College of Art and Design with Oscar's work. That was all out of love. It was done so quickly. He passed away last fall and I started putting the exhibition together in December. It was completed and up by February. That took a lot out of me.
How do you think Peter Copping is doing, carrying on Oscar's legacy? He's a wonderful designer. I've always admired what he did at Nina Ricci. He makes beautiful, modern statements about elegance and I think he is just the perfect fit.
Do you enjoy this transition from magazines to books? It is wonderful because you have time to marinate the ideas in a way that's very luxurious. You have time to sit back and think about your subject and then go to lunch and come back. One of my proudest achievements was Valentino: At the Emperor's Table which I wrote last year for Assouline. I had so much leeway, I was able to find details that I had lost in my mind.
Aside from writing books, are you reading any this summer? I've started a book by Jessye Norman that came out last year called Stand Up Straight and Sing! It's her memoir about growing up in the South. I love anything or anyone who writes about the South, which usually entails the beauty of the food and the smells of the country. I am also going to look at some [Marcel] Proust. I'm not reading books by Proust, but a guidebook about how to read Proust properly. Proust is all about fashion and style, really. It all comes back to the characters and details of their clothing.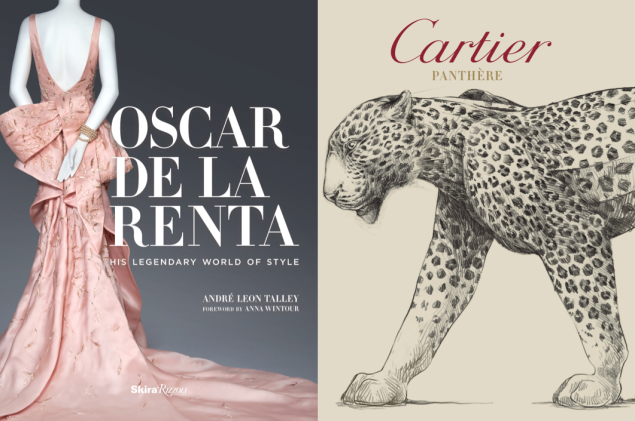 Do you have a favorite book? My favorite book of all time is Truman Capote's A Christmas Memory. I was very young when I discovered that book, back when I was living in North Carolina with my grandmother. To me, it just seemed so much like my life.
This past November, will.i.am hired you as fashion and style director at his brand i.am+. What does that entail? Will calls me very often just to come to a meeting, usually a meeting of the minds. My main goal is to make sure that Will gives anything that's important first to Vogue. I help him with placement, protocols and how to go about the editorial stuff. I don't offer him any style tips, because he doesn't need it. Will is an extraordinary human being. I'm just blown away by his current momentum.
Were you instrumental in linking him with Gucci for their forthcoming collaboration? Oh, no! He did that all by himself. By the time I went to a meeting with the Gucci people it was already a done deal.
Speaking of Vogue, do you miss working there full-time? I didn't have to be in the office every day because if you're in the fashion industry, you shouldn't be. The world is my office. But I will always be a part of the family at Vogue. Actually, I just sent an email to Anna today.