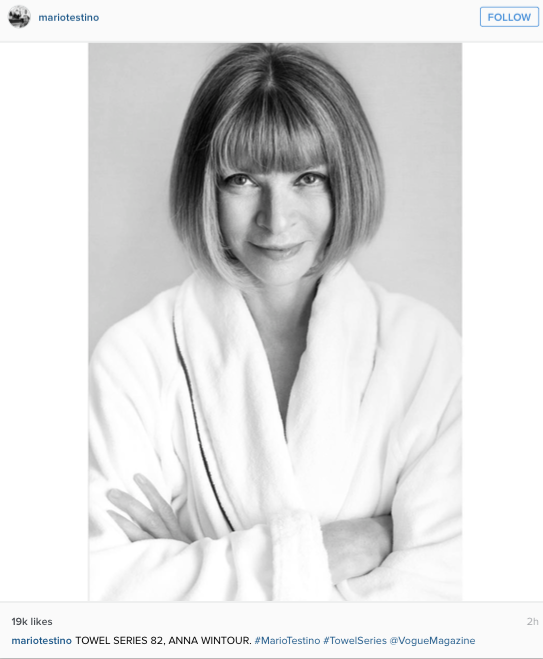 The devil might wear Prada, but a glamorous Instagram posted this morning proves that sometimes she wears towels too. Anna Wintour is the latest insider to be snapped by Mario Testino's lens as part of the fashion photographer's "Towel Series". Posted to Instagram Friday morning, Mr. Testino showed the Vogue EIC and Condé Nast artistic director wearing only a towel and a sly grin, looking very BBHMM.
Ditching her signature shades, Ms. Wintour's photograph is the eighty-second installment of Mr. Testino's series, which was originally inspired by Kate Moss. Kendall Jenner, Naomi Campbell, and Justin Bieber have all appeared on Mr. Testino's Instagram feed, wearing only the plushest white towels, but today's pic shows Ms. Wintour making her own rules, and donning a robe instead.
It's a great week to be in front of Mr. Testino's camera: yesterday, the photographer posted photos of the Royal Family in honor of Princess Charlotte's christening.