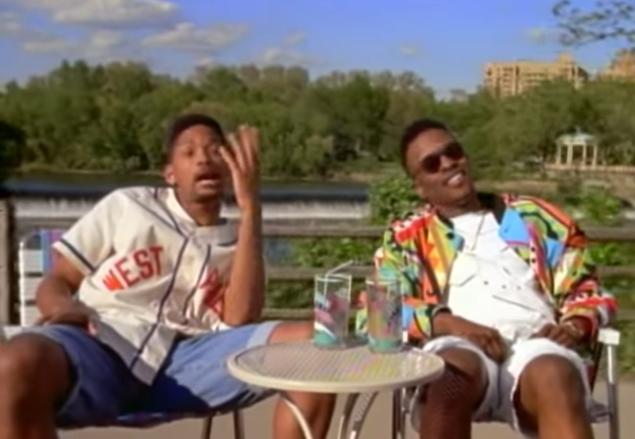 Try as you might, it seems nigh impossible to figure out just when it became absolutely essential to determine which song rules the summer months, or even which tune best encapsulates that time of year when families hit the road and pools become packed with bronzed bodies.
Was it 1958, with Eddie Cochran's "Summertime Blues"?
Was it 1969, with Sly and the Family Stone's "Hot Fun in the Summertime"?
Was it 1991, with DJ Jazzy Jeff and the Fresh Prince's "Summertime"?
(I could go on and on. You get the point.)
For as long as there has been popular music—a case could be made for Al Jolson's 1920s rendition of "In the Good Old Summertime," for instance—artists have attempted to put this sizzling season into song form, capturing the essence of summer with just a few lyrics and a melody.
It's tougher than you'd think.
[youtube https://www.youtube.com/watch?v=ceeiNPv6hrU&w=420&h=315]
Striking the right note of loose, lively abandon but still conforming to the familiar contours of the genre in question—few musicians can hit such a small target, although over the decades, a handful have struck the bull's-eye. (For my money, no one's really ever topped Lindsay Buckingham's 1983 gem "Holiday Road." No, really.)
Certainly, the Internet's gaping maw and unquenchable thirst for fresh content has accelerated the need for one true song to rule them all.
As soon as Memorial Day hits, the race is on to crown the "song of summer"—even if the notion of segregating songs by season is patently absurd. (You'll notice, through even the most cursory Google search, that the "songs of summer" are really only the singles atop the Billboard charts.)
Why is selecting a "song of summer" so crucial?
But don't let such designations dictate what you're streaming or spinning. If you want to float around and blast Bon Iver or Sigur Ros or Radiohead or any other of a half dozen artists often lumped in with chillier weather, go for it.
Drifting aimlessly in a pool or lounging in a hammock or lying in a field, staring up at the blue sky practically requires something to chill you out—maybe a little Brian Eno or Air, perhaps?—not get you jacked up for a raging blow-out.
Besides, Fetty Wap and Taylor Swift and the Weeknd and all the rest will still be there in the fall, and the winter, and even next spring.
And maybe I'm in the minority, but most pool parties and/or outdoor gatherings I've ever attended in the summertime didn't have music blaring, the volume cranked so loud you could hardly apply mustard to your freshly grilled hot dog.
To me, the "songs of summer" are background. Soft, low and filtered through conversation and the splash of people dipping into a pool. It's a texture, a piece of the seasonal experience, not the end all, be all. Give me a sensitively curated, situationally appropriate playlist over a haphazard mix of heavy rotation hits any day.
Still, why is selecting a "song of summer" so crucial?
Maybe road trips necessitate it—is it really a summer vacation if the "songs of summer" aren't played at least once?—but as with most quantifiable things involving music, it ultimately doesn't matter.
So, throw off the tyranny of having a song, or songs, of summer dictated to you. Time is short—listen to what you want. Being cool, at least in the warmer months, is more about staving off heat exhaustion than keeping up with the kids.
The "song of summer," like the Discman or cassingles before it, is a lingering vestige of an industry whose "Summertime Blues" are year-round.