For decades, drug makers have tried without success to develop a female equivalent to Viagra, the drug that treats erectile dysfunction in men. Disorders of women's sexual desire have proven resistant to drugs that act on blood flow, hormones and other simple biological functions. All that is about to change. In early June, Flibanserin, a drug dubbed the 'female Viagra,' won backing from an important FDA panel.
The FDA Advisory Committee voted 18-6 to recommend that the FDA approve the little pink pill, which is intended for use in premenopausal women to treat hypoactive sexual desire disorder. Currently, this recommendation will be presented to the FDA, which as a whole will decide whether or not to approve the drug for use in August. Since the Advisory Committee's recommendation, however, the manufacturers of Flibanserin, Sprout Pharmaceuticals, seem hopeful that the FDA will follow suit.
Flibanserin has been rejected twice since 2010 because of potential side effects, which include fatigue, low blood pressure and fainting. The FDA is also concerned about Flibanserin's interaction with other drugs (such as hormonal birth control pills and alcohol), as well as some evidence that it increased the risk of cancerous tumors in mice.
The FDA panel voted to approve the daily pill on one condition—Sprout must develop a plan in order to minimize the safety risks. Despite the potential risks, there is still good reason why the FDA is considering this drug. According to a 2002 study, up to one-third of women experience hypoactive sexual desire disorder–simply depleted sex drive. The International Journal of Women's Health found about 10 percent of women suffer from Hypoactive Sexual Desire Disorder and there are no medical treatments currently available. Even the smaller figure is a pretty big number. Being able to treat this condition contributes to a healthy sex life and increases overall quality of life.  A 2013 study published in the Journal of Sexual Medicine found that women taking this 'female Viagra' had more satisfying sexual events compared to women using a placebo.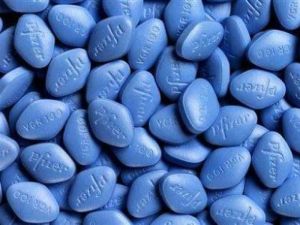 Critics in the FDA's Office of New Drugs have expressed worry that it's not clear whether the drug actually fixes the problem and the safety profile hasn't been fully approved. It's important to approach any new drug with caution, especially Flibanserin, which thousands of women will start to take once it's on the market. Doctors should approach the drug with caution because it specifically targets the brain (Researchers have long been aware that female sexual desire actually stems from the brain, which makes female desire or sexual disorders difficult to treat). While Viagra works to increase blood flow and is only taken when a man wants to have sex, Flibanserin is intended for daily use. We don't technically know the long-term side effects women who take this will face and the question is how long should women be on it? Should they take it indefinitely?
The FDA panel recommended doctors only prescribe Flibanserin if low libido interferes with a woman's daily life. Representatives from Sprout said this drug wasn't created to make women hyper-sexual, but rather aimed at "re-balancing moderation.'" The founder of Sprout Pharmaceuticals also points to the disparity between the 25 approved drugs approved to treat male sexual dysfunction and erectile dysfunction and the lack of a single female libido drug on the market.
Still, the development of Flibanserin is exciting news for women who suffer from sexual dysfunction. In my practice, I treat men with erectile dysfunction and other sexual function issues and see how big an effect it has on their quality of life. I can't imagine it's any different for women. Solving this vexing problem, which in the past hasn't always been fully understood, is a positive step forward—as long as the medication is safe.
Dr. Samadi is the chairman of urology and chief of robotic surgery at Lenox Hill Hospital and professor of urology at Hofstra North Shore-LIJ School of Medicine. He is a medical correspondent for the Fox News Channel and the chief medical correspondent for AM970 in New York City.