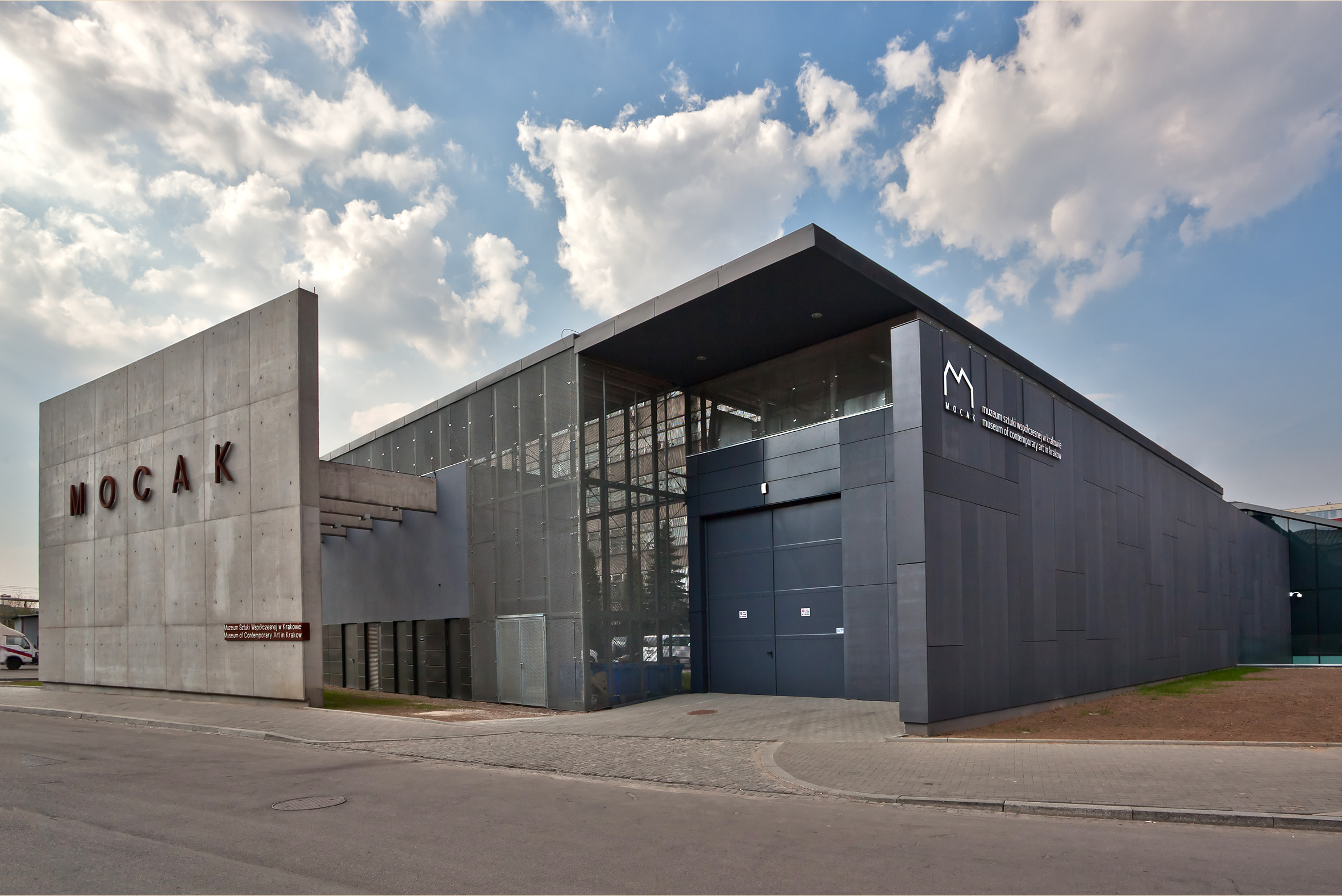 Artur Zmijewski's Game of Tag, a video installation of naked men and women playing the children's game in a gas chamber, has triggered international outrage. The controversial work, first created in 1999, is now showing at the Museum of Contemporary Art in Krakow, Poland.
Efraim Zuroff, director of the Simon Wiesenthal Center's office in Jerusalem, said the installation was "so offensive and so disgusting that we found it necessary to protest," reports Associated Press.
The video is a part of Holocaust exhibit called "Poland—Israel—Germany: The Experience of Auschwitz," running from May 15 through Oct. 31, that displays work from 17 Israeli, German, and Polish contemporary artists on how they interpret the Holocaust.
Despite requests from the World Jewish Congress and Yad Vashem, Israel's Holocaust memorial, to remove the video, the museum has only enclosed the exhibit with a warning.
"The exhibition poses a number of questions," reads the museum's description of the exhibit. "After the last witnesses have died, will Auschwitz become a dark and vacant pop-cultural motif, a pure provocation, a horror Disneyland? Or are such worries exaggerated? Will the second and third post- Auschwitz generations feel a responsibility to carry the memory of these events?"
During the Holocaust, over three million Jews and 1.9 million others were executed in Poland, according to estimates from the U.S. Holocaust Memorial Museum. According to Jonathan Ornstein, the executive director of the Jewish Community Center of Krakow, surviving groups worldwide have contacted him expressing their shock and distress.
"They feel that it shows a lack of respect for the victims," Mr. Ornstein said to the AP, "that it is not necessary and that it takes the Holocaust lightly."
Anna Maria Potocka, the museum's director, said in a statement Tuesday that the intent of exhibition is not to disrespect the memory of the Holocaust, but rather, "to awaken [the] young generation's empathy with the tragedy of the Holocaust by stirring their imagination."